Join Roland Berger at COP28 in Dubai – and turn your climate ambition into action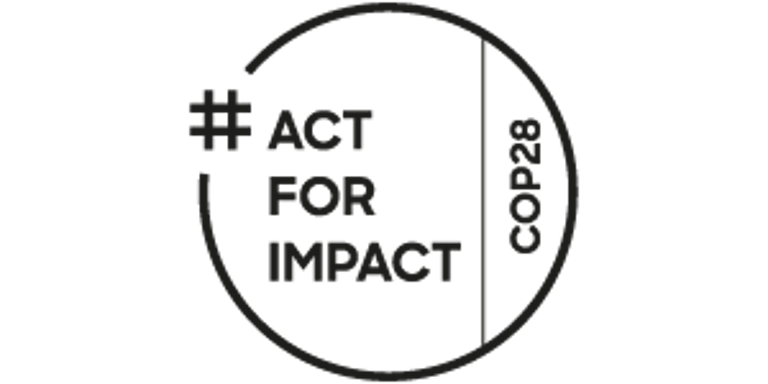 At Roland Berger, we are clear-eyed about the climate challenge. We already know that the first global stocktake since the Paris Agreement to evaluate progress on climate change will tell us that we are "off track" to meet the goal of limiting global warming to 1.5°C above pre-industrial levels. Indeed, according to the Sixth Assessment Report by the Intergovernmental Panel on Climate Change (IPCC), we are currently heading for global warming of well over two degrees. Clearly, we must stop talking about reducing emissions and start actually doing something. It's time to turn our climate ambition into climate action.
We're for making an impact
This year, the 28th session of the UN climate change conference, COP28, will be held at the Expo City Dubai from November 30 to December 12. We believe that this COP must be more than a talking shop: It must be a COP of action. And we're ready to make an impact.
With our implementation power, we will accelerate change to unlock climate action and ensure future-proof business models. That's why we're for more than just green. We're for blue, yellow, and every color in nature where our actionable ideas enable us to cross barriers and unleash crucial progress. Nature and her vibrant colors inspire us to not only drive sustainability commitments, but to build a future where synergy between business growth and sustainability becomes an inseparable foundation for success.
We're for accelerating change
One way that Roland Berger helps stakeholders accelerate change is by directly supporting them in their climate efforts. At Roland Berger, we are implementers at heart. Our biggest impact lies in helping clients become more sustainable – from reducing their carbon footprint to enhancing their use of resources. We also advise the public sector on the best frameworks for facilitating transformation in different industries. That is why we are also extensively involved in COP28 efforts on the ground.
Roland Berger ACTionZone
At COP28, we will bring our implementation power to the table by setting up the Roland Berger ACTion Zone – a combined physical and virtual platform where we will facilitate in-depth discussions on different topics:
Sustainable Innovation Forum
We are again headline partner of the Sustainable Innovation Forum, a format that unites heads of state and multilaterals, environment ministers, business leaders, investors, and NGOs alongside the UN Climate Change negotiations in Dubai. We will be actively part of this discourse driving the transition towards a net-zero economy by joining different panel discussions and sessions on stage:
Opening keynote of the Sustainable Innovation Forum I December 4
Speech by Stefan Schaible
The Global Stocktake: How can we ensure this is the decade of global climate action? I December 4
Panel discussion with Denis Depoux
Sustainable Water Management I December 4
Interview with Torsten Henzelmann
Delivering net zero mobility infrastructure I December 5
Panel discussion with Tobias Schönberg
Alliance for Industry Decarbonization
As part of our knowledge partnership with the Alliance for Industry Decarbonization we are involved in the following events:
From nice to have to necessity - Accelerating decarbonisation through BECCUS I December 3
Speech by David Frans
Empowering the energy transition: providing enough investment through collaborative private sector engagement I December 4
Moderation by Julia Rottammer
CEO roundtable: Accelerating implementation of Industrial Decarbonization I December 5
Moderation by David Frans
Green hydrogen unveiled: A cross-industry dialogue for sustainability I December 6
Speech by Yvonne Ruf
Waste & Resources Pavilion
We are main sponsor of the first "Waste and Resources Pavilion" at COP28, located in the Blue Zone, where we will host multiple events around circular economy, decarbonised waste management and environmental preservation.
We're for pioneering new solutions
Our goal is to turbocharge the transition to a sustainable, circular economy. Through joint projects and research, Roland Berger consultants work with a broad set of stakeholders from governments, academia and civil society to develop innovative approaches to current challenges.
We are always on the lookout for opportunities to pioneer new solutions. For example, at COP28 we will be launching a ground-breaking global standard for waste recycling, developed together with BEEAH Group, the leading sustainability and digitalization expert in the Middle East, and the International Solid Waste Association (ISWA). Based on blockchain technology, this global market-based incentive scheme will bring together waste producers and waste management providers, awarding producers "recycling credits" to help them meet their sustainability targets. Another recent project that we were involved in is the global thinktank Green Block, launched together with Crypto Oasis Ventures, a leading venture builder. Green Block aims to accelerate and promote the use of Web3, blockchain and AI technology for ESG projects. In addition to these projetcs, there are other initiatives that will be launched soon.
We're for leading by example
In order to secure sustainable growth, the world must master a range of business, environmental and social challenges. At Roland Berger, we believe that we should run our business accordingly, leading by example. For more on our commitment to sustainability, click here .
Stay current with our latest insights on sustainability and climate action topics. We will email you when new articles and studies are published.