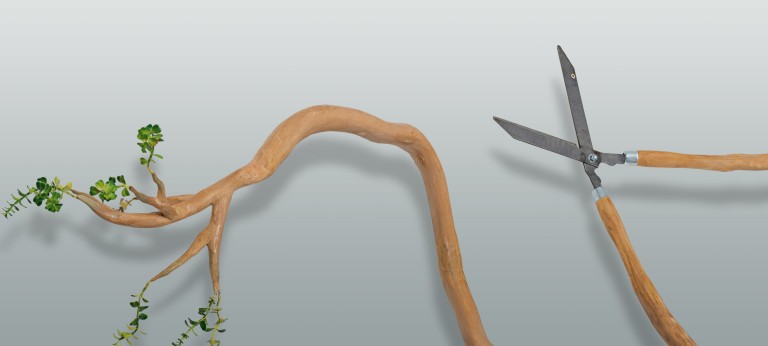 Think:Act Magazine Purpose
A recipe for long-term success in times of change
Johnson & Johnson's Michael Bzdak on how values can help build a successful company
by Janet Anderson
artwork by Camille Kachani
In 1943, Johnson & Johnson's then chairman, Robert Wood Johnson, formulated a "credo" for the pharmaceutical and medical devices company. It sets out the company's responsibilities toward a wide range of stakeholders – customers, suppliers, distributors, employees, local communities, the environment and stockholders. The company says it is not just a "moral compass," but a recipe for business success and the reason why it is one of only a handful of companies that has flourished through more than a century of change. How has their credo helped them stand the test of time? We ask Michael Bzdak, global director of employee engagement in global community impact at Johnson & Johnson (J&J).
Think:Act: How has J&J's credo contributed to its long-term success?
Bzdak: I put it down to being an "and-and" document rather than "and-or" – it doesn't say "take care of your patients and your consumers," or "your employees and the community," or "your shareholders." It's about all four groups of stakeholders.
Has the credo been put to the test?
The classic example was the Tylenol crisis in the 1980s when an individual outside the company succeeded in lacing some capsules with cyanide. Our credo made it easy to take the decision to pull all the product off the shelf. That's just one example. I've seen it in action a number of times.
How do you navigate conflicts between stakeholder interests?
We have regular credo sessions where leaders discuss how we measure against our aspirations. Some of the issues facing them are difficult. Having discussion and including your stakeholders is a way to resolve that. But I don't want to suggest it is easy.
How does J&J's credo work today?
In a time of low trust and high expectations for companies, the credo serves us well. It's both a source of inspiration and aspiration. When people join the company, we create opportunities for them to engage with it as soon as they start – to make it a living document instead of a static document. We find ways to connect individuals' passion and purpose to the greater purpose of J&J. This is important too, especially for young recruits with a strong sense of social purpose. I used to think of us as an old-fashioned company, but we're actually a very current company because of our social mission. It's been there forever and is in the DNA of the company – and young recruits are attracted to us for that reason.
Other TAM Purpose articles
Subscribe to our Think:Act Magazine newsletter
Curious about the contents of our newest Think:Act magazine? Receive your very own copy by signing up now! Subscribe here to receive our Think:Act magazine and the latest news from Roland Berger.