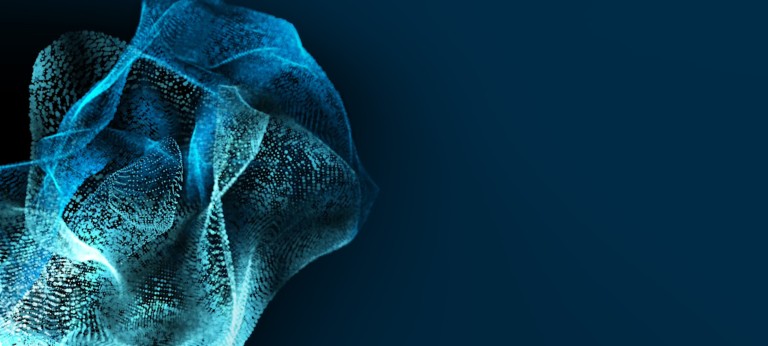 Breaking up data silos with OPEN BIM solutions
BIM (Building Information Modeling) is becoming the standard in construction. The goal is to provide a 3D model of the building project right from the start - consolidating any relevant information on component properties in the CAD system. The start-up company BIMwelt Systems helps clients define business goals and successfully implement them. In addition to crafting creative yet technical plans, BIMwelt contacts and follows up with manufacturers or components. Within their network, BIMwelt Systems covers a wide range of professional competencies. They work across disciplines with an open database. In the near future, they plan to establish an additional marketing and sales channel for component manufacturers with BIM-content. Additionally, BIMwelt Systems will catalyze digital transformation, which will be based on BIM-content with their component-management-system.
This interview is part of a larger dossier called Construction Start-up Radar .
What will the construction industry look like in 2020? What role does digitalization play?
The construction industry faces the challenge of threading existing "data silos" into existing company structures and value-added chain of construction. Simulations based on product and real data must be made possible at an early stage. Then, networking and mapping of the data in a central database will be possible in part.


What is your business model? What makes you and your company unique?
We have developed a component management system with a number of advantages: We network CAD systems and let planners and manufacturers cooperate in real time - in the form of an OPEN BIM. We develop BIM objects directly from PIM (Product Information Management) databases in real time and centrally for the large CAD systems. Our BIM objects are integrated into a control system - which will be based on artificial intelligence in the future - that maps the real configuration of systems. We link a value-added chain directly to the BIM object and can network individual products according to the requirements of a particular situation.

The alpha-numeric in our database makes it possible for us to generate by linking subsystems production order from the BIM model - we networked BIM and Industry 4.0. Since we run through plug-ins in the CAD systems, we can make various data measurable such as how often a product is planned in the building and which is used to derive forecasts on the merchandise management system. We evaluate how good the back-turned standard to the BIM object is. We can bring real data from the CAFM (Computer Aided Facility Management) system back into CAD planning and thus, as the amount of data grows, we can improve the depiction of real product behavior.

Manufacturers and planners work together on our system and thus an increase in the service level is achieved. The result of the discussion is a BIM object directly in the CAD system of the planner. We are the only ones who take into account German public procurement law in the context of BIM. We provide automated planning services such as the filling of advertisement texts as well as the preparation of tender documents.


What is your company vision for the next five years?
Our vision is to establish the biggest cloud-based component management system. It comprises the maximum automation in the creation, maintenance and internationalization of BIM objects.


What does your revenue model look like?
Concerning component manufacturers our revenue model comprises a white label solution of our component management system. Additionally, we offer the creation, hosting and maintenance of BIM objects. We provide the knowledge of what happens to BIM objects in CAD systems. We supply a license model for the use of automation including a tender text generator. Regarding planners we offer a licensing model for the automation of planning services.


How is your company funded?
So far, we have financed ourselves entirely from the operative cash flow. But we have just concluded a 7-digit capital round. In this case we are financed by German BIM players and further pushed into the market.


As a startup, what is your next goal? What partners do you need?
We would require more component manufacturers as partners in order to gain acceptance in the market, whereby we will address our partner network planners, joint ventures specialists, project developers, university representatives, government officials - after the financing round. Currently our network comprises 35 major players.


Who are your key clients?
Our key-clients are construction companies - including suppliers and wholesalers.


What are the biggest challenges your clients are currently facing?
Our major challenge is to gain security for the right solution and future viability in a newly developing market without experience and specifications.


What options do you offer to potential clients to face their challenges - such as workshops or coachings?
We provide workshops and a very large network with users and users of BIM objects in real construction projects.


What prerequisites (e.g. infrastructure, trained personnel, etc.) do your clients need to bring?
There are no particular prerequisites for our clients.
Stay up-to-date with the newest happenings in the world of digital construction by signing up for our monthly newsletter. Get news on our current featured start-up and the latest relevant updates delivered straight to your inbox.