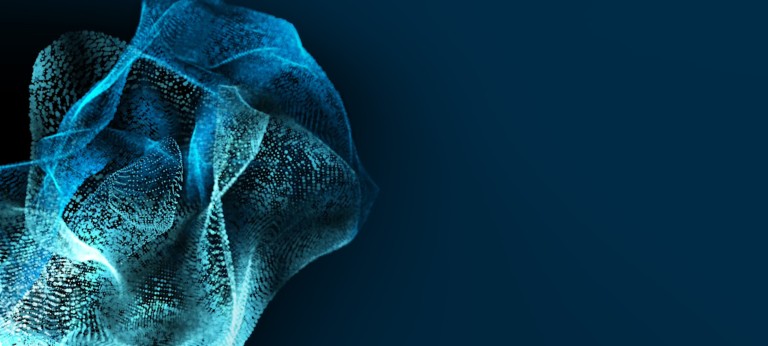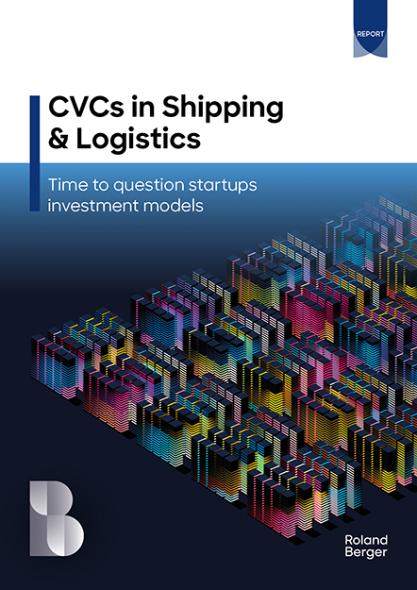 CVCs in Shipping & Logistics
Is it time to question start-ups investment models?
Investing in Log-Tech and Marine-Tech start-ups within the shipping and logistics sector has become imperative in today's digital age. This shift is driven by a convergence of factors: the industry's urgent need for digitalization and the opportune moment created by economic challenges that have lowered start-up valuations. As a result, numerous players in the field have devised investment strategies to enhance their collaboration with start-ups, each pursuing different objectives and maturity levels. Some have opted for complete outsourcing of investment activities, while others have integrated Corporate Venture Capital (CVC) structures into their core business operations. It's time to navigate these exciting opportunities with a well-defined strategy.
The imperative of digitalization and innovation
In the wake of post-Covid disruptions, the shipping and logistics sector faces an urgent need to adapt rapidly to changing customer demands and market fluctuations. Digitalization and innovation are now imperative, with emerging technologies like AI, blockchain, and IoT, along with innovative applications, ready to address industry challenges. The digital economy in this sector is expected to grow by over 10% CAGR in the next 3-4 years, driven by startups offering innovative solutions. Join us in embracing this transformative wave as we navigate the future of shipping and logistics.
The momentum is right, driving opportunities for large corporate players
The logistics technology sector has witnessed a surge in venture capital interest in recent years, reflecting the industry's drive for innovation. However, the investment landscape has shifted significantly since 2022, with 2023's first half indicating a continuation of these trends. Notably, Artificial Intelligence start-ups remain highly attractive to investors. Securing equity investments has become more challenging, with investors becoming increasingly selective and scrutinizing business models more closely. Many start-ups struggle to progress beyond the Proof-of-Concept stage, and some may never reach scale.
Organizations forge investment strategies to drive start-up collaborations
In the logistics and shipping sector, companies are actively pursuing innovation by partnering with start-ups. This trend is driven by increased access to funding and a growing appetite for digital transformation.
For instance, various logistics companies have explored different collaboration models with startups. These models range from external partnerships, where startups work closely with established players, to in-house corporate venture capital initiatives that foster innovation. Additionally, some large corporations utilize the VC-as-a-service model to identify promising startups, manage deal flow, and conduct due diligence. Explore these diverse approaches that are shaping the logistics and shipping industry's collaboration with innovative startups.
The key principles to craft success in corporate venture funds
Corporate venture success in logistics and maritime relies on key principles, as outlined in Roland Berger's "6 golden rules approach." Firstly, defining strategic objectives is paramount: companies must decide whether to emphasize investment or seek innovation to enhance their product lines. Once objectives are clear, creating an appealing value proposition becomes crucial to attract top start-ups and boost deal flow.
Collaboration with start-ups offers opportunities to expand products, embrace innovation, and accelerate digitalization and decarbonization. Striking a balance between innovation and financial viability is essential, as investment decisions depend on closing favorable deals. The model may evolve to align with traditional M&A teams or integrate with core business functions as the focus shifts from financial returns to innovation. Explore these golden rules as we navigate the world of corporate venture in logistics and maritime.
On the way forward
In light of the current industry momentum, we anticipate a growing trend of major corporate players in shipping and logistics establishing their Corporate Venture Capital (CVC) structures. This move not only allows them to tap into start-up innovation for digital competitiveness but also presents financial opportunities amid decreasing start-up valuations.
In this context, Roland Berger provides invaluable insights and guidance. Our expertise in strategy and industry trends can help you define your CVC objectives, develop a compelling value proposition, and navigate the intricacies of start-up collaboration. To learn more about the strategies and best practices for success in the shipping and logistics sector, we invite you to download our comprehensive study.
Request the full PDF here
Register now to access the full study, that explores why investing in Log-Tech and Marine-Tech start-ups within the shipping and logistics sector has become imperative in today's digital age. Additionally, you get regular news and insights.