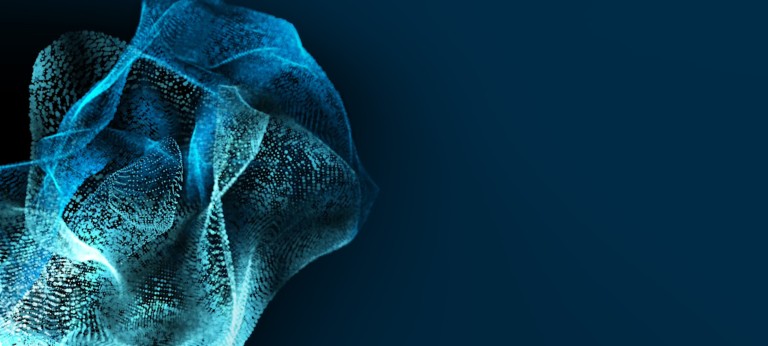 Civil aerospace post-Covid-19 rate ramp-up: Can your operations handle it?
Ensuring rate readiness in the aerospace supply chain ahead of the impending ramp-up
Covid-19 has caused one of the worst ever downturns in the civil aerospace sector, disrupting the industry's entire supply chain. But now things are starting to turn: Airbus has announced an increase in A320 production rates, while the 737MAX is returning to service. Although this will bring the industry much needed comfort, we must not lose sight of the challenges in actually delivering these rates.
First, let's put the ramp up into perspective. The single-aisle market is the natural focus as we expect it to recover well ahead of the wide-body market. There is still some way to go on long-haul travel, and thus wide-body demand. But with North Atlantic routes opening from November, that market will also recover in due course.
Since the Covid-19 outbreak began in early 2020, aircraft production rates have almost halved, and the supply chain has had to adjust to support these low rates for a year-and-a-half. However, based on the planned rates for the A320, A220 and 737, the industry will soon need to deliver two or three times as many aircraft than it is at present. By 2025, A320 production rates could be well above pre-Covid-19 levels. This ramp up will undoubtedly shock the system.
Of course, there is a valid debate to be had on how realistic these rates are. But the ramp up is inevitable, regardless of how steep it is.
It may feel like an issue to tackle further down the line. However, lead time remains an important industry constraint. Items such as forgings, castings and electronics could have a lead time of 18-24 months, essentially moving the goalposts forward by the same period. In addition, there is no longer significant buffer stocks to fall back on: These have been slowly consumed by the supply chain during the pandemic to keep production afloat without accepting new orders.
Challenges ahead: The supply chain is not what it was
Production ramp ups are obviously nothing new for the aerospace industry . But even though we have been here before, we shouldn't forget the challenges faced pre-Covid-19 on both narrow body and widebody programmes. After a string of delays, the first 787 was delivered three years later than initially planned; and the A330neo entered service almost a year behind schedule.
It is clear that the supply chain we had going into the pandemic is no longer the same one coming out of it, particularly for low-tier suppliers. Unsurprisingly, there have been numerous changes implemented by the supply chain to survive the disruption, including workforce cuts, work transfers between sites, favoring low-cost options, downsizing of operations, and insourcing some activities to occupy excess resources. This makes the current nature and health of the supplier base a blind spot.
What we do know is the industry has a supplier base with less talent and less capacity than it did before the pandemic. Rehiring is likely to be a struggle and could be more costly than expected, while further changes, like the introduction of the new A321XLR, could add additional challenges.
Understanding the risk: How to prepare for what's next
There are several fundamental steps to take to ensure rate readiness.
Firstly, suppliers must find the risks in their supply chains. Certain suppliers may already be on the radar, but it is important to look ahead and assess the risk for future rates so that action can be taken now. Time and resources are finite, so prioritization is key. Focus should be on the suppliers on the critical path to ensure on-time delivery.
According to our recent market survey, there is still a gap when it comes to fully understanding risks in the supply chain, especially in identifying future high-risk suppliers.
Secondly, suppliers must find out where the problem lies at these high-risk suppliers. The right toolset can help to highlight specific pain points. In our experience there are six typical roadblocks to on-time, on-quality delivery:
Shortcomings in program management
Lack of capable resources
Poor supplier management practices
Lack of robust industrial setup, including lack of capacity
Poor anticipation of risk
'Mindset' issues
The time to act is now
To hit significantly increased production rates by 2023, the industry must start thinking about its critical suppliers now. And according to the participants in our market survey, there is still plenty of work to do to support the impending ramp up.
Executing a successful rate readiness programme, will help to verify product and process capability as well as the ramp-up potential of individual sites and the financial stability of the supplier to gain a clear understanding of the risks and how to mitigate them.
If you're interested in learning more and addressing this all-important issue, please contact us or sign up to our newsletter below.
Request the full publication here
Register now to download the publication and learn more about the new challenges in the aerospace industry. Get also regular insights into Aerospace & Defense topics.