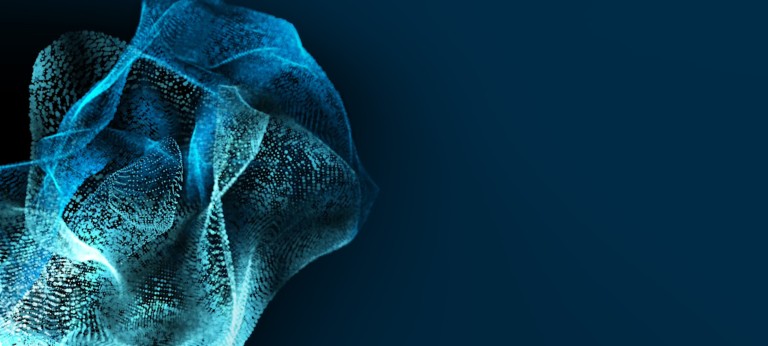 A year on from Covid-19 in the aviation and aerospace industries
Likely recovery scenarios, the latest industry thinking and the key emerging trends
The aviation and aerospace industries have been devastated by the coronavirus crisis. But now, more than a year after the pandemic began, green shoots of recovery are emerging. We analyzed the latest data and carried out a survey of industry players to reveal what form and timescale the recovery may take.
Parked aircraft, empty airports, shuttered production lines – the impact of the Covid-19 pandemic has been devastating for the aviation and aerospace industry. But now, more than one year after the crisis brought both industries to a halt and with vaccination campaigns and proposals for travel certificates gaining momentum, attention is turning to recovery.
So what is the latest industry thinking, and what is the most likely recovery scenario according to the data and market participants? Following two similar studies in 2020, Roland Berger has developed an updated outlook and carried out a survey of key market players to address these pressing questions. In this article and our webinar , we present the results, assessing the current status quo of the aviation and aerospace industries (including defense and MRO), analyzing potential recovery scenarios and offering our industry outlook for 2021 and beyond.
The industry – one year on
The aviation industry has been crippled by the pandemic. Fourteen months after the first lockdowns began in Western economies, passenger volumes remain depressed. Global monthly revenue passenger kilometers (RPKs) are at 33% of a pre-Covid baseline (as of February 2021), having recovered somewhat from a low of 6% in April 2020. Currently, around 25% of the global fleet is in storage, an improvement on the April 2020 figure of almost 60%. Better fleet management has also enabled load factors to recover, hitting 62% as of March 2021 from a low of 37% in April 2020.
This recovery is much more pronounced for domestic travel than international, where a recovery is virtually nonexistent. The disparity looks set to continue as vaccination rates in different countries and regions increasingly diverge, and many countries suffer further waves of Covid-19 .
The aerospace industry continues to severely suffer as a result of the downturn in commercial aviation. Aircraft deliveries have dropped by just under 60%, the sharpest year-on-year fall in 50 years. Only the historic downturn that followed the US recession in the 1960s was worse, though that 72% drop unfolded over five years. Meanwhile, in MRO , spending is estimated to have fallen by 40% during 2020.
By contrast, the defense market has remained largely unscathed. Recently published budget requests by the US Department of Defense and British Ministry of Defence indicate a slight uplift in spend in 2022 compared to 2021.
Outlook for aviation and aerospace
To gauge future travel demand in the aviation industry, Roland Berger developed three Covid recovery scenarios. The central scenario projects travel demand recovering by 2024 (see our article "A flight path to post-Covid success" for more on the scenarios). Compared to a pre-Covid baseline, it also anticipates a permanent drop in business travel demand of 20%, and a temporary 10% drop in leisure travel. This in turn translates to build rates recovering to pre-crisis levels by around 2025.
To stress test our predictions, and gauge the market consensus, Roland Berger surveyed market participants during our webinar. This revealed a clear leader for the predicted date of recovery in travel demand, and clear themes in how the long haul vs. short haul recovery will play out.
With regards to travel demand, there was broad consensus on recovery to pre-crisis levels by 2023-24. However, the expected recovery dates for aircraft build rates were less clear. Respondents were split on narrowbody production recovery, with equal numbers expecting recovery by 2023-24 and 2025-26. Widebody production rates were expected to recover only by 2025-26 or much later.
Key emerging trends
Covid-19 has accelerated several pre-existing trends in aviation and aerospace, with market participants identifying sustainable technologies, industry consolidation and environmental, social and corporate governance (ESG) as the three biggest themes punctuating the emerging "new normal". The emergence of China, reformed program lifecycle and novel platforms also featured in the list.
The top rankings of the sustainable technologies and ESG highlight the industry's ongoing emphasis on climate change. Broadly, three sustainable aviation technologies are currently being explored: sustainable aviation fuels (SAFs), electrical propulsion and hydrogen propulsion . However, only SAFs are likely to be available in the short-term, potentially scaling up to globally viable levels by around 2025. In contrast, electrical and hydrogen propulsion face technological and commercial challenges that will likely rule out their use before the mid-2030s.
It's unsurprising that industry consolidation also ranked high on the list of emerging trends. Given the drop in demand as a result of Covid-19, consolidation in the aerospace industry is a key lever to rationalize production overcapacities Despite the clear need for consolidation, more so for Tier 2+ levels and MROs, it has not occurred yet. Consolidation is likely to materialize as the market ramps back up.
Time to act
The true nature and the timing of the market recovery remains uncertain. No matter what form the recovery takes, Covid has clearly challenged what we do and how we do it. Now is therefore the time to rethink how we do things to address the challenges we currently face and prepare for what's to come. It is essential that companies revisit their strategy, their operations and their operating model to reflect the "new normal".
Please contact us to learn more, or sign up to our newsletter below to stay in touch.
Register now to receive regular insights into Aerospace & Defense topics.