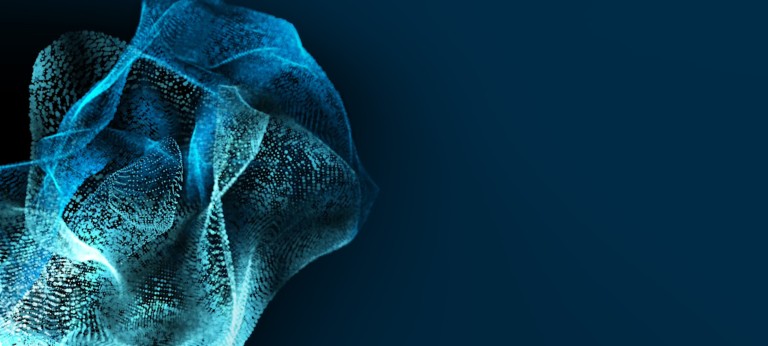 Electric air racing can accelerate the development of commercial electric propulsion
Air Race E CEO shares his perspective on how motorsport can contribute an impact on the industry
Competitions have a long history of being a catalyst in technological development across a wide range of industries. For Formula One in the automotive sector, to the Ansari X Prize in space technology, to Prize4Life for combating ALS – competitions have inspired rapid action and often accelerate the move to the next generation of technologies.
Air Race E, an electric air racing event set to take off by the end of next year, has a vision to accelerate the adoption of electrical propulsion. It has thus formed itself as an open platform for the cultivation of technological development in electric propulsion. To learn more about Air Race E's ambition and their current status, we spoke to Jeff Zaltman, CEO of Air Race CC Ltd., organiser of Air Race E.
What is Air Race E's vision?
Our overall mission is to create an impact on the aerospace industry, by trying to accelerate the development of technology that will bring electric propulsion to the market.
Aerospace companies widely acknowledge that electric propulsion is a viable and inevitable technology for the future, so they are trying to find a product that can suit them as a business and have a commercial application. However, they are all approaching it from their individual company's perspective. We, by comparison, are hoping Air Race E can be a unifying open platform for the entire industry.
Currently it may take 30 to 40 years for electric large commercial aircraft to become viable. We aim at helping to bring the horizon forward by 10 years or so. There are also exciting milestones along the way which we can contribute to. For example, we can help to bring eVTOLs for inter-city travel to the market in the next 3 to 5 years.
With electric propulsion is on its way, electric air racing is equally inevitable. Air Race E is therefore part of a natural progression of current existing air racing. Its predecessor Air Race 1 is based on the sport of formula one air racing, which has been using traditional internal combustion engines for the competition. As the global official exclusive promoter, our organisation has been operating formula one air races for more than five years. Given the network, infrastructure and ecosystem we have already built, Air Race E is based on a foundation of many years of air racing expertise.
Who does Air Race E partner with and to what end?
Although mostly not officially announced, we are in discussion with between 100 and 200 partners with various degrees of interest in the sport coming onboard. In the beginning stages, our partners have already helped out with building and development of the series. We are also trying to direct some of the partners who are manufacturers towards participating teams to prepare them for the race.
It is exciting to have our ambition validated by the partners. Taking our founding partner Airbus as an example, they want to nurture the technology that can come from sport competition and work its way to the real world and have implications on future products. They are providing a valuable helping hand: aiding in building the teams and setting the rules. Technology wise, they are a resource for lessons learnt and industry knowledge. Although they are not building an actual race airplane, they want to be part of the fabric of Air Race E, to build up relationships with different partners, teams and engineers, and to have mutual knowledge sharing.
Another example is a new arrival to the series: Ansys, the Official Simulation Software Partner. Ansys is working closely with the teams, using their industry-leading suites of simulation software to help the race teams optimize their powertrain designs, which can vary dramatically from team to team. Ansys' products significantly help to decrease the prototyping time to guarantee race readiness in short order.
What are the immediate challenges Air Race E is facing?
The list can go on forever, but the challenges are all manageable. The most significant ones today are commercial challenges. Essentially, we are trying to commercialise a novel business. We need to be able to demonstrate our credibility without an existing track record in electric. This means a large amount of pitching and convincing must be done. Fortunately, as we have started getting traction and more partners have fallen in to place, things are becoming easier.
After that the development of aircraft is a critical part. We have 12 teams signed up now. We are going to get 16 teams by the beginning of the first full race series in 2022, which will be the steady state of teams who will be racing from next year onwards. The teams are making their own aircraft to our formula rules and they are making good progress. We are updated regularly to make sure our timelines align.
Technologically what does Air Race E introduce to aviation?
Air Race E is the evolution of Air Race 1. The major difference is the powertrain: we are going electric rather than traditional internal combustion engines. While Air Race E is still in its infancy, we are trying to keep the rules as close to Air Race 1 as possible. Realistically, however, going electric is not easy.
Air Race 1 fixed the powertrain and classified the engine down to a specific model. Air Race E, on the other hand, opens up opportunities on the R&D side and turns the airplane into a technology demonstration platform. Out of safety concerns, the rules will put power and voltage limits on the battery to be used. The rest of the powertrain architecture such as electric motors, power electronics and mechanical transmission is entirely free for teams to experiment with, to determine the most efficient configuration, products and manufacturer that will win the race.
Key technological areas teams can compete on are:
Main energy storage: Open to a variety of cell geometries and chemistries, teams will compete for the most energy dense batteries.
Inverter/controller: Both at hardware and software levels, the inverter is going to drive the dynamic behaviour of our racers.
Electric motor: One or several motors along a single axis are allowed, different configurations are possible for optimized performance.
Thermal management: Managing excess heat from batteries, inverters and motors is going to be a huge challenge for the teams, where they will need to explore lightweight alternatives to cooling.
Mechanical transmission: Using single of counter-rotating propellers, converting power from the motor into the right torque and rotational speed for a contained mass impact.
What aircraft could stand to benefit from technological developments by Air Race E teams?
We want to be able to influence all forms of electric propulsion as well as electric aircraft. No limits exist on what types of aircraft could benefit from this work.
More excitingly, the next breakthrough may even be something we have not thought of yet. Whenever a new development is made in Air Race E, we should ask ourselves whether it could have a real market application or not. If this is done diligently, it can lead us to areas we have no idea about right now.
Contact our experts
How will the industry evolve due to electric propulsion? How will electric propulsion impact your company? We invite you to contact us at EP@rolandberger.com, or connect with Robert Thomson or Nikhil Sachdeva via LinkedIn to discuss your thoughts.