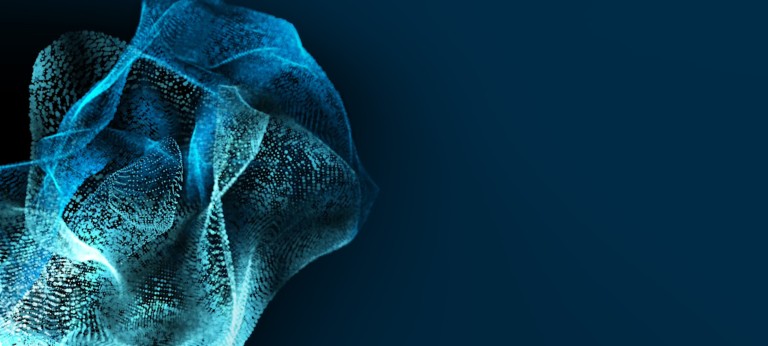 Improving Farm Outcomes Through Technology
The Western Growers' Specialty Crop Automation Report 2022
(in collaboration with Roland Berger*)
Trends in the EU Agriculture Market
European specialty crop growers have been facing an increasingly precarious labor situation over the last decade. Indeed, over the last 10 years minimum wages across the EU have grown substantially in excess of inflation, while the labor input index (measured in Annual Working Units "AWU", where 1 AWU is equivalent to 1 full-time worker) for the agriculture industry has simultaneously declined by over 15%.
As labor has become increasingly expensive and scarce, specialty crop production in Europe has been stagnant, growing at a meager 0.4% annually over the last decade. Therefore, to supplement growth in consumption, the EU increased their imported specialty crop volumes by over 25% (2.4% annually) in the last 10 years. A notable amount of the growth in imports is attributable to rising imports from Turkey and Northern Africa, where import volumes have grown at CAGRs of 5-10% generally over the last decade.
The specialty crop market stands at the intersection of several trends which are placing pressure on the agriculture industry as a whole. In both the United States and in Europe, specialty crop growers face rising wage rates and a persistent lack of labor, while also dealing with an increasingly difficult inflationary environment.
These are among the conclusions from Western Growers' Second Annual Specialty Crop Automation Report 2022. The report is a publication of WGA, in collaboration with Roland Berger. The report can be which can be found in full here .
Furthermore, robotics automation start-ups are alert to these labor shortages and are moving quickly to provide growers with automated solutions to help them complement their human labor. Although many technologies remain nascent, start-ups are progressing quickly and specialty crop growers are increasingly investing in automation, with average spend on automation investments growing from USD 400 k in 2002 to USD 500 k in 2022. Concurrently, the traditional open-field farming model is being supplemented by high-tech Controlled Environment Agriculture "CEA" farms, which have gained notable public attention and abundant funding from Silicon Valley yet continue to be uncompetitive with traditional open-field economics.
Ag Trends in The United States
In the United States there is a similar specialty crop labor situation. As in Europe, young professionals are increasingly less interested in working in agriculture. Accordingly, the average age of farmers in the U.S. has increased by over 8 years since 1982.
To boot, specialty crop farmers in the U.S. face an increasingly burdensome regulatory environment. Indeed, between 2012 and 2018 regulatory costs have ballooned across specialty crops, with such costs rising over 200% for crops such as citrus (+543%), grapes (+200%), and stone fruits (218%).
As young Americans increasingly don't pursue agriculture careers, farmers have looked south of the border for labor. The H-2A visa program provides certifications for seasonal agriculture workers coming into the U.S., predominantly from Central American countries and Mexico. Certifications granted through this program have grown rapidly since 2010 at an annual rate of 14%, as farmers desperately look for enough labor to harvest their crop.
Enter the Automation Start-Up
Specialty crop automation start-ups have gained notable traction in the last couple of years as they seek to revolutionize an industry which is still extremely reliant on human labor. When analyzing data from a survey dedicated to specialty crop automation start-ups, progress is being made quickly in the commercialization of their products and scaling of their operations. Indeed, when comparing data in 2021 and 2022 there has been notable progress in terms of latest funding round and number of robots in service, showing that start-ups are continuing to receive funding and scale their operations with this capital.
While most start-ups are in the early stages of commercialization, this varies when analyzing the activity which the start-up automates. Indeed, when mapping start-ups based on activity, pre-harvesting activities such as weeding and thinning reveals itself as the activity with the most companies in the most mature phases of commercialization. This is due in part to the scalability of these technologies across different crop types, e.g., one company's weeding robot works across several vegetables including tomatoes, broccoli, lettuce, while another's weeding machine works across apples, tomatoes, broccoli, lettuce, carrots, garlic, and onions. Conversely, harvest automation technologies are technologically quite sophisticated and difficult to scale across crop types, although there are still several harvest automation companies which have developed scale to their operations.
Indeed, when analyzing where specialty crop growers have been focusing their automation investments, we see that the activity which is most often automated is weeding, with 45% of growers having automated some of this activity.
Generally, however, investment in automation is increasing. With the average spend on automation investments from specialty crop growers increasing from USD 400 k in 2020 to USD 500 k in 2022.
Impact of Automation
While ~70% of investments in automation go towards automation hardware, growers are also spending on investments in services and internal employees. Indeed, over half of growers in a specialty crop grower targeted survey indicated that they had internal employees who dedicated the majority of their time to the integration of automation investments. This indicates that the upskilling of agricultural workers is underway as automation machinery supplements lower-skill tasks.
As human labour becomes increasingly difficult to find, growers have lower expectations for the return on investment for their investments in automation. Indeed, of specialty crop growers who were surveyed, over half of them do not target a return on investment of less than 24 months.
As automation and robotics start-ups continue to make important progress, collaboration with OEMs, retailers, research institutes and technology companies will continue to be an important catalyst to progress, as detailed in this article on precision farming.
Conclusions
As labor availability continues to be increasingly precarious in both Europe and the United States, specialty crop automation start-ups will be an important tailwind to the industry by supplementing human labor. Growers are already scaling their investments in automation technologies and will continue to do so as technologies continue to improve efficiency and start-ups attain scale to their operations. To catalyze automation of specialty crop industry, organizations like Western Growers' will be important for their facilitating role in the specialty crop ecosystem and their targeted initiatives for accelerating the automation of the industry.
The report can be found in full here .
*Roland Berger was commissioned by Western Growers for this report.