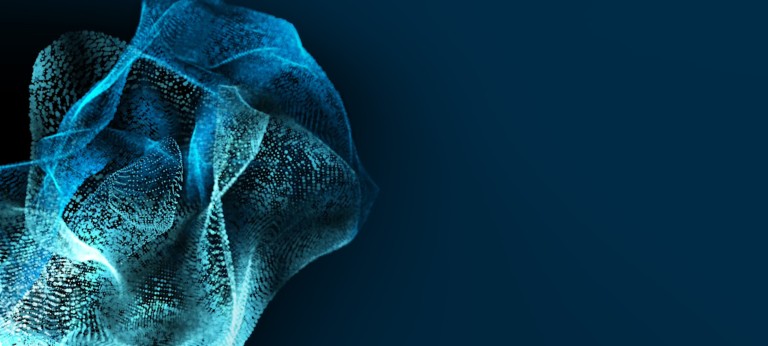 Interview mit Junyi Zhang, NIO Capital
Chinese startups are leveraging their position in the premium automotive sector through a combination of innovative strength and lavish funding. Our interview with Junyi Zhang, founding partner of NIO Capital first appeared in our E-Mobilty Index Q2/2017 . The investment fund was co-established by NextEV, Sequoia Capital, and Hillhouse Capital and raised RMB 10 billion (US $1.45 billion) in its first round of funding for NIO Capital.
In an earlier interview with us, Lihong Qin (co-founder of NIO) described NIO as neither an automotive nor a software company, but rather a user enterprise. What does that mean with regard to the development process for the cars?
Wherever a car is developed, you start from the viewpoint of the manufacturer and then you sell the car to the customer. Technically, the manufacturer asks the customer to accept what the OEM has developed. But you can't ask somebody to buy a BEV just because it is a BEV. The customer will buy the car because of its performance and because it fulfills his or her wishes and individual needs.
At NIO, our approach is to start from the customer point of view and to offer a car which really fulfills the customer's wishes. NIO is more than just a car manufacturer and focuses on the whole customer experience, including aftersales and charging.
We learned a lot from Starbucks and applied their philosophy on creating a unique user experience when developing NIO cars. This leads to some design features that are not commonly found in cars but improve user experience and show customer care. For example, many ladies in China wear shoes which they take off when they drive. We provide suitable storage space for these items. Added to that, people who suffer from motion sickness won't feel any discomfort in our cars and can even lie down without feeling unwell.
What does your focus on user experience mean when it comes to charging?
For EV drivers, the charging process is the slightly annoying part of owning an electric car. We want to make charging as easy as possible. That is why we have developed some solutions to improve the charging experience, the details of which I can't release at the moment. In addition to conventional charging (slow and fast charging), the first two NIO models will also be equipped with battery swapping capabilities, allowing the battery to be exchanged within a very short time.
Which charging standard is implemented in the NIO ES8?
The car uses the Chinese national charging standard, which was released recently and which differs slightly from the European standard. It supports both slow and fast charging. Details will be released when the vehicle is ready to go on sale.
How is the current situation with charging stations in China?
The Chinese government supports the installation of public charging stations and also issued an order last year stating that every new building needs to have charging facilities. In addition, there are many private investors already operating public charging stations. That is why we don't see a major issue with charging an electric vehicle in big cities such as in Shanghai, Guangzhou, Shenzhen or Beijing by 2020.
Besides classic vehicle ownership, will there be other sales options such as battery leasing or all-inclusive leasing flat rates?
I think buying or leasing the car will be one option. But I don't think it is fair for the consumer to pay 1/3 of the price of the car for the battery alone. NIO will own the battery and lease it to the consumer with certain other services.
NIO announced plans to sell self-driving cars in the US by 2020. How do you foresee the speed of AV development and deployment? Will our children need driving licenses at all?
I think the vehicle situation will vary between different cities and areas. The speed of deployment of autonomous vehicles will vary locally and will very much depend on regional governments and their speed of determining the legal regulations, which is not going to be done overnight.
The technology for autonomous driving will be ready or at least at a very good level by 2020. We as NIO will push as much as possible and we will equip the cars with as many autonomous functions as possible. The first batch of cars will have Level-2 and Level-3 autonomous driving. And our concept cars already show the feeling and user experience you will have with fully autonomous cars.
Tesla will produce its own battery cells; most other OEMs use standardized cells from suppliers. What is NIO's strategy on battery cells?
NIO is still a small company and will purchase battery cells from known suppliers such as CATL or Samsung, etc. Battery cells are certainly the key component of an electric vehicle but we still need to increase the production volume. That's why we follow our industry's general philosophy and share suppliers with other OEMs. It is best for the industry that we form alliances now, so that the suppliers can become stronger, which will ultimately make battery costs come down faster. NIO does not intend to invest in its own battery cell production but it might be an interesting option for NIO Capital.
There are several automotive start-ups entering the EV and AV market in the coming years. How does NIO distinguish themselves from the other newcomers?
Although NIO is a new company, we have the advantage that two thirds of China's large internet enterprises are behind NIO and have shares in the company. This includes engagements from Baidu and Tencent, the latter also having invested in Tesla recently. Many other qualified Asian investors such as Sequoia, Temasek, GIC and Warburg Pincus have bought shares too.
The interview was conducted by Senior Consultant Stephan Schickram.