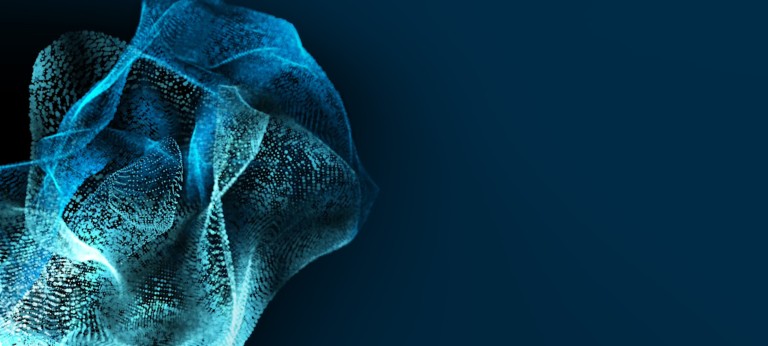 Interview with Padmasree Warrior - CEO NIO U.S.
At the Shanghai Auto Show in April, 2017, NIO made its Chinese debut and impressed with three vehicles: the ES8, a battery-electric SUV with start of production planned for 2018, the EP9, the fastest electric car in the world, and the EVE, a futuristic concept vehicle with Level-4 automation. Wolfgang Bernhart met with Padmasree Warrior, CEO of NIO U.S. and spoke with her about NIO's vehicles, its strategy and organization.
NIO started out building racing cars for Formula E. What kind of essential technology transfer do you envisage between Formula E racing and (future) production models?
From the very beginning, we had a detailed plan for participating in the FIA Formula E Championship. When we made the decision to participate, our goal was to win the championship and receive worldwide recognition for our technological capabilities. With hard work and a bit of luck, we secured the inaugural FIA Formula E drivers' championship in July 2015. The primary technology that will be transferred from our Formula E racecars will be our developments in aerodynamics, the e-powertrain, and battery management systems.
EP9 made headlines mainly because it's a very fast e-car. What's the intended positioning of the other two cars you exhibited in Shanghai?
The ES8 is being developed in China for the Chinese market. It is an all-electric SUV with seven seats that will be marketed to families in China's tier one and tier two cities, where the high level of air pollution is definitely a major issue. In fact, this problem is one of the main reasons why we founded NIO. But one of the key reasons why Chinese consumers are currently purchasing electric vehicles is because of the generous government subsidies. On top of that, many big cities like Shanghai offer other incentives, like free license plates. In China's big cities, obtaining a license plate is very costly due to the high number of vehicles on the road.
The choice to use electric vehicles will certainly decrease air pollution. At the same time, there are a number of other factors causing air pollution in our cities. Emissions from gas powered vehicles are only one factor. We can't expect our users to purchase electric vehicles solely for environmental reasons. We have to produce cars that people really enjoy driving. By providing experiences that exceed expectations, electric vehicles will simply become everyone's natural choice, leading to a more sustainable future. The ES8 does exactly that. It is comparable to top EVs in terms of performance, while offering a distinctly better service, user experience, and value.
But what NIO seems to aim at in the long run is an enhanced user experience via automation and digitization…
Car usage today causes three big problems for society and their users: pollution, accidents with a tremendous number of injuries and deaths, and, especially in the US and Europe where people who buy premium vehicles typically do not have a driver, a loss of productivity from being stuck in traffic jams every day. With our concept car, NIO "Eve", we show how to address all three problems at the same time.
So a future production model of the "Eve" will be targeted at the US and Europe primarily?
Yes. By 2020, we will introduce in the US a vehicle with Level-4 autonomous features which is close to the concept we took to the show.
You once said, "We're not building a car, we're building a robot that looks like a car." Do you see NIO more as a software firm or an auto company?
NIO is more than either a software firm or an automotive company. We are a user enterprise. Being a user enterprise means manufacturing products from the users' perspective. We are user oriented rather than business or product oriented. Our aim is to provide a premium experience and to manufacture a car in which users' needs are the key determinant for R&D and production.
We want to provide productivity, peacefulness and discovery. A high level of automation, e.g. on longer highway trips or in traffic jams, along with connectivity allows time spent in the car to be used in a more productive way, for example by taking video conference calls. Alternatively, our interior concept will provide peacefulness – using the time in the car to relax. To facilitate new discoveries, our digital companion NOMI understands your needs and preferences and uses that to guide you. Our vehicles will therefore utilize our intelligent, user-friendly interactional design concept, which provides a joyful experience for users with digital interaction.
In October 2016, NIO and Mobileye, an Israeli technology company that develops vision-based advanced driver assistance systems, agreed on a strategic partnership. Earlier last year, NIO signed an agreement with Chinese automaker Anhui Jianghuai Automobile. What does NIO do in-house and where do you seek partnerships?
NIO has research and development, design, manufacturing facilities and offices in San Jose, Munich, London, Shanghai and eight other locations. We also have a workforce comprised of talent from world-renowned automotive, technology and user experience companies. We produce our vehicles' core components in-house at our factories in Nanjing and Changshu. With regard to partnerships, we seek partners with strong manufacturing capabilities that meet our strict requirements and understand our company values. JAC Motors, officially Anhui Jianghuai Automobile, is an example of our manufacturing partners. Their manufacturing and supply chain management expertise will greatly help us as we get ready to roll out our first production vehicle.
How do the teams in China and here in California work together?
The Chinese team is working on vehicles for China, having full development capabilities there, and our design studio in Munich provides support with car design. Here in California, we are developing L4/L5 vehicles for the US and EU markets. We are designing for fully automated vehicles from the ground up, and are also responsible for software components for China. Software and "software-defined" hardware, e.g. ADAS systems, come from here. In this sense, the China team is the customer. But in order to focus on the two different customer groups in a targeted manner, we have quite an independent organization, leveraging manufacturing and supply as well as development competencies globally.
Padma, thank you for taking the time to talk to us.