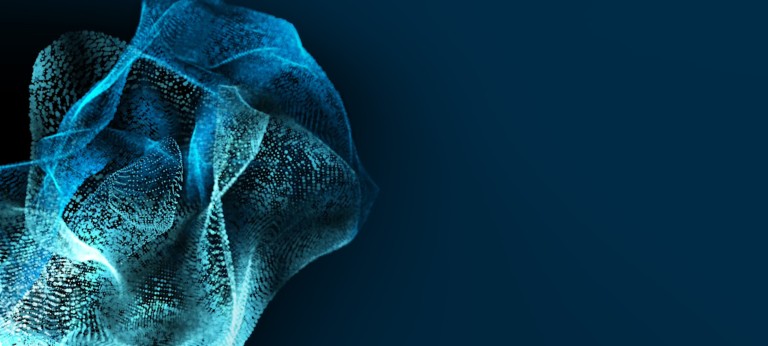 Mapping autonomous urban air mobility's progress
Autonomous urban transportation in the air: 100 projects have taken off globally
Urban Air Mobility: The race goes on
Self-flying vehicles and futuristic drones speeding through the air above big cities: A scenario that was the stuff of science fiction just a few decades ago is now within reach. Urban Air Mobility (UAM) is the name of the race that is now unfolding globally, a race to commercially conquer the third dimension of urban mobility: the airspace above us.
The competitors in this race come from all different disciplines. Manufacturers of airplanes, helicopters and vehicles are represented, alongside mobility and delivery service providers. But plenty of non-industry players are also involved, such as consumer goods producers, pharmaceutical companies, telecommunications firms, research institutes, as well as city authorities, nations and supranational entities. Some of them are doing their own thing, but most of them are playing in mixed teams. The ecosystem is complex and the challenges in urban air mobility projects are extensive.
The projects that players are currently embarking upon, be it as pilot projects or with the clear aim of future commercial exploitation, are equally diverse. However, the dynamism among the participants, along with the diversity of the projects, have made it very difficult to see exactly how things are evolving in this sphere.
As a leading global consultancy for aerospace, automotive, transportation, telecommunications, digitalization and urban infrastructure, Roland Berger is very familiar with all facets of the urban air mobility ecosystem. To provide an overview of the current situation and thereby promote transparency and cooperation, in early 2019 we started compiling an interactive world map of all relevant projects. The map focuses on projects that primarily target the use of autonomous drones to transport passengers, goods/parcels/mail and medication/first aid supplies around urban areas.
Status of implementation:

Running

Test/Implementation

Idea/Concept

2 or more UAM projects

10 or more UAM projects
Definitions and scope
The Roland Berger Urban Air Mobility (UAM) map includes global autonomous (mid- to long term) urban air mobility projects focusing on the use cases (1) passenger transport, (2) delivery & e-commerce (cargo), (3) medical, emergency & security (excl. small piloted police drones), (4) other purposes like inspection and traffic control as well as (5) general UAM testing and research. Explicitly not included are projects focusing on military defense use cases, on agricultural use cases, on inspection use cases outside of urban areas and on leisure use cases.
The flight area is mainly classified in (a) Intra-city & metropolitan area (incl. airport transport) with flight distances typically below 100 km and (b) Inter-city with connection of two or more cities with potential flight distances also above 100 km.

Sources
Web search, with special focus on following websites:
https://www.unmannedairspace.info; https://transportup.com; https://evtol.news/tag/urban-air-mobility/; https://www.suasnews.com; https://eu-smartcities.eu
As several identified projects reached the next implementation level and further projects were identified, an update of the UAM map was finalized in April 2021. Around 60 projects were added to the UAM map, increasing the number of total identified projects to more than 170. Several projects are approaching finalization, amongst others several U-Space R&D projects coordinated by SESAR Joint Undertaking, which have the aim to demonstrate how the implementation of the full set of the U-space services ensures a safe flow of UAVs, fully integrated with manned aviation, and in all types of environment.
Of the over 170 projects identified, half are being conducted in Europe, followed by Asia-Pacific and the United States. Three areas, namely delivery & e-commerce, medication/first aid transportation and general development, account for about 20-30% each. Around 17% of projects are concerned with passenger transportation. Half of projects target the flying distance within a single city or metropolitan area (incl. the local airport).
The map and the related text was last updated in April 2021.