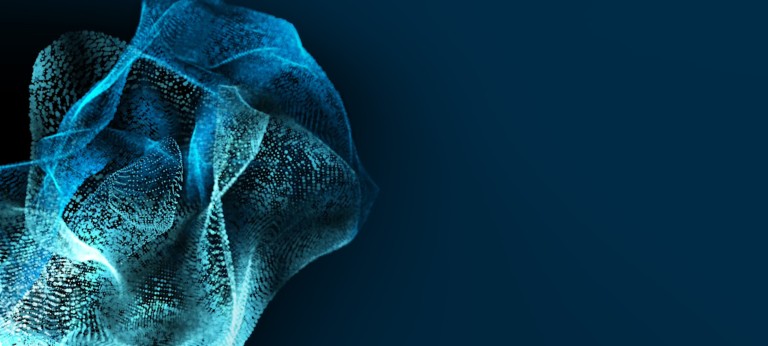 Meet the robots helping to assemble scaffolding
Interview
German start-up Kewazo is bringing robots to construction sites
It is a means to an end – yet scaffolding involves a great deal of effort. Moreover it is an unsafe business for construction workers, with 6000 accidents occurring each year in Germany alone. Newly founded German start-up Kewazo is developing robotic elevator solutions for the construction industry, in an effort to make it safer and more cost effective. In this interview, CEO Artem Kuchukov describes what it is like to bring robots on construction sites.
This interview is part of the global topic Construction Start-up Radar
What will the construction industry look like in 2020? What role does digitalization play?
First and foremost, we believe digitalization and automation are the future of construction . If we take a look at the landscape of ConTech today, both here in Germany and in Silicon Valley, more and more founders are coming up with great ideas involving robotics, AI, machine learning and data analytics. Despite all this progress, the year 2020 really is not as far away as we think – especially for the construction industry. In the past few decades, construction has established itself as a very conservative industry with a stoic resistance towards change. That is why the implementation of innovations takes so long. However, what we have seen in our practice is that now the industry is stirring. More and more industry players are interested in new solutions and are actively looking for innovations. I believe the main reason for this change in dynamics is that many companies begin to understand that the efficiency of their field can be massively improved. Recently, I heard an opinion that innovations which are possible today were not possible 10 years ago - large real estate and construction companies did not even have these topics on their agenda. But today the process has already started and the only question left is how long the industry will take to adapt and transform.
What is your business model? What makes you and your company unique?
We develop robotic elevators for construction sites. General contractors and subcontractors can purchase or rent these lifts and employ them as a professional tool, which provides them with a better efficiency, higher flexibility and improved safety. We also provide data analytics on SAAS basis with regards to construction processes. The information will help companies to gain greater control and optimize their planning. Our company is unique because there are only several companies in the world that develop commercialized robotic solutions for construction sites and this is our main expertise.
What is your company vision for next five years?
By then, we plan on expanding worldwide, improving our solutions for the initial focus area – on-site logistics – and developing further solutions for the construction automation.
What does your revenue model look like?
As of right now, we have three main revenue sources: selling or renting of the robotic system, maintenance and data analytics.
How is your company funded?
In the beginning, we had combined public (EXIST-Gründerstipendium, TUM, UnternehmerTUM, ESA BIC) and personal funding. In April 2018, we closed a seed financing round with the VC firm MIG AG and the angel investor Alfred Bauer.
As a startup, what is your next goal? What partners do you need?
Our main goal is to get the first variation of our product to the market with our lead customers. We already have multiple scaffolding assembling companies and industrial service providers willing to test and later use our product, however, we are always looking for new partners. Another goal is to find new markets for our solution.
Who are your key clients?
Our key clients are subcontractors, scaffolding assembly companies, industrial service providers, large construction companies and owners of industrial plants.
What are the biggest challenges your clients are currently facing?
The first market that we address is Germany and the first application area is scaffolding assembly. The main challenges in this industry are labor shortage – the industry is unattractive for younger generations and the problem of aging society only worsens the situation, inefficiency – around 80% of assembly time on construction sites is spent on transportation of scaffolding parts, and poor safety levels – in Germany alone there are more than 6000 accidents occurring on scaffolds each year.
What options do you offer to potential clients to face their challenges?
We provide our customers with an on-site logistics system that allows scaffolding assemblers to work in smaller teams - 2 instead of 3 or more, so more assembly teams can be formed and more projects can be covered per year. Efficiency is improved via higher operational speed, automated control and energy-supply with batteries. This way, scaffolding assembly can be performed faster even by smaller teams. Increase in efficiency leads to increase of revenues. One of the main goals also is to create a safe and healthy operational environment for workers on construction site.
What prerequisites do your clients need to bring?
The system is designed in a way that users do not need any special prior knowledge to operate it. Users will be required to do a one day training course in order to get acquainted with the control of the system and with rules of safe machinery operation. All required infrastructure will be provided together with the system. One of our main goals is to raise the standards in flexibility and ergonomics for elevating on-site solutions. By having this goal in mind, it is our duty to design a system which is easy to work with.
INFO BOX
Name: Artem Kuchukov
E-Mail: [email protected]
Company: KEWAZO GmbH
Website: www.kewazo.com
Founding year: 2018
Number of employees: 9
Headquarters: Gilching (Munich area), Germany
Stay up-to-date with the newest happenings in the world of digital construction by signing up for our monthly newsletter. Get news on our current featured start-up and the latest relevant updates delivered straight to your inbox.