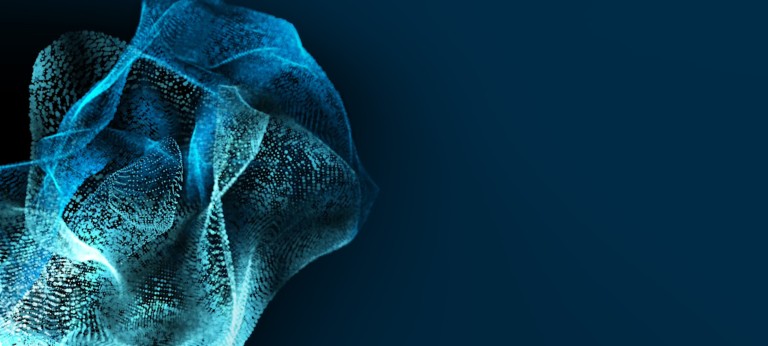 No need to wait any longer: Autonomous driving could scale in the Middle East
The Middle East needs to act now to emerge as a pioneer for large-scale AV implementation in intercity cargo transportation
Where we are now: The region is best positioned to become the global leader in commercial AV deployment in cargo transportation.
Automated driving is currently transitioning from the pilot stage to commercial deployment, with Arizona and California in the US, South Korea and China serving as key players. Given the advanced state of their underlying infrastructure, Middle Eastern countries are thought to have the potential to take the lead in the implementation and widespread use of autonomous vehicles on public roads. Most GCC countries, including the Kingdom of Saudi Arabia, the United Arab Emirates, Oman, Qatar, Bahrain and Kuwait, boast ubiquitous 5G coverage which is particularly strong in major intercity highways (see Figure 1).
V2X is being developed, with over 10% of vehicles in the UAE and the KSA supporting the V2V technology (see Figure 2). Road infrastructure is modern, well-maintained and 'smart' with several future transportation trends taken into account by design. Road network topology featuring long straight sections between major cities provides perfect conditions for self-driving vehicles, so that a hub-to-hub model (where autonomous vehicles are only operated on highways while last-mile delivery is performed by manned vehicles) is particularly promising.
AV planning and development in the region have been mostly focused on passenger or small delivery vehicles and within confined areas – Long-haul cargo applications are yet to be developed
AV is on the agenda in the Middle East. However, contrary to other regions in the world, by the end of 2022, test tracks are still to be developed (see Figure 3).
Besides, if comparing Middle Eastern countries to the world's AV leaders, the approval process for AVs is less advanced (see Figure 4). Only a few pilots were conducted in the region, with the majority of them taking place in confined spaces and using small vehicles – no long-haul pilots of highly automated vehicles have been done yet.
In the UAE, goals are set at the emirate level. For example, Dubai aims to have one quarter of all trips in the city done with self-driving vehicles . Example of a pilot on public roads in the cargo segment is Daimler's test of semi-autonomous L2 vehicle (a 1,000-km run between Dubai in Abu-Dhabi in 2020). At the same time, the RTA is leading a number of initiatives including ones under the Dubai World Challenge for Self-Driving Transport, securing agreements with technology suppliers (Cruise, Evocargo), who amongst others are creating digital maps for selected city areas. Apart from this, the UAE is the only country in the region with a regulatory framework for piloting of autonomous vehicles as well as commercial use of L3 and L4 vehicles.
The KSA aims at a 25% penetration of autonomous vehicles until the end of the decade as part of its Vision 2030. However, the only tests up to now are shuttle services piloted by Easy Mile in KAUST, while the regulatory framework is still under development.
Qatar is shaping an autonomous vehicle strategy and has conducted tests of autonomous shuttles, with Yutong, and deliveries, with Airlift. It also has an agreement to develop self-driving shuttles with Volkswagen, including a commercial fleet.
Bahrain considers fostering autonomous driving as part of its Vision 2030 and has an MoU signed with NAVYA to bring shuttle services to the country.
Deploying autonomous shuttles and taxis on a larger scale in urban setting presents a challenge due to the high level of environmental complexities. Cities are more unpredictable due to pedestrians, cyclists, other vehicles, the road structure, etc. Intercity cargo transportation, on the other hand, is less risky since the autonomous vehicles are expected to be operating on highways, which are usually less complex than urban roads, and road users' behaviors are more predictable. The use of autonomous vehicles for intercity cargo transport can therefore be achieved sooner, than for urban passenger mobility. Moreover, significant advantages for logistics operators and shippers such as reduced labor cost, higher predictability, higher safety, and a potential for eco-friendly transportation are expected to arise from autonomous cargo vehicles. To showcase these benefits, pilot projects are essential.
Perspective of private players on the cargo segment: Comprehensive national-level measures are required to launch commercial AV deployment and demonstrate its benefits to end customers
While talking to prominent market players, it quickly becomes clear that everyone is ready to drive autonomous driving in the Middle East – but equally everyone is waiting for other stakeholders to commit. During an interview with Roland Berger, the CEO of one of the largest logistics companies in the region insisted that the USP of autonomous driving, including the cost benefits and improved labor conditions for drivers, needs to be demonstrated. The head of a leading cargo fleet manufacturer in the Middle East, which already works on pilots in enclosed areas, believes that opportunities for hub-to-hub autonomous transportation exist due to the high volumes of traffic and limited distances between cities. Market players see the potential in the application of autonomous cargo vehicles, but they are waiting for other stakeholders to take the initial steps.
In addition, contrary to the electrification of car and truck traffic, automated driving is not (yet) pushed by incentives in the region, and there is no pressure from customers, as we see it for the minimization of the carbon footprint. Many market players seem to be waiting for comprehensive initiatives on the national or regional level to proceed with their own solutions that demonstrate efficiency.
We see three key missing elements and gaps to be covered:
Regulatory framework for piloting ('sandbox') and further commercial use, which should lay down an approach to certification and licensing of self-driving transport, incidence resolution, security guarantees and insurance
Development of the infrastructure
Coordination of efforts by diverse key players in the future automated ecosystem (ministries and other public sector actors, transportation and logistics companies, OEMs and technology providers, infrastructure players)
While the public sector retains the primary role in developing regulatory frameworks, infrastructure development and player coordination require joint efforts by public and private entities and should result in forming a comprehensive ecosystem.
New infrastructure and financing are key requirements that can enable full-scale implementation of level 4 and 5 autonomous driving
To support the testing and scaling of driverless long-haul operations, autonomous driving infrastructure should be put in place on at least one large corridor and should ensure the following:
Cargo vehicles (tractors) with a high level of automation
Hub infrastructure (including charging stations) across main highways and near large cities – this should allow for switching tractors (from manned to unmanned and back) or reloading cargo to last-mile delivery vehicles
Dispatching centers for more efficient and centralized traffic accident resolution on highways
Digital maps provided centrally for all traffic participants and updated in real time that should be the basis for autonomous transport route planning
Data platform enabling collection and exchange of real-time autonomous traffic data for AV steering, accident analysis
Further connectivity improvement: although the Middle East is already boasting comparatively large 5G networks, they are not ready for the end state when all vehicles would require real-time information exchange. V2X needs to evolve from simple vehicle-to-infrastructure use cases to a sophisticated system with vehicle-to-vehicle communication to enable safe autonomous traffic.
The key next step should be forming a group of stakeholders involving the public sector
Effort from all stakeholders is required to ensure that the prerequisites and infrastructural requirements are in place. These include:
Long-term commitment to stable cargo flows to be transported by autonomous vehicles from cargo owners or shippers (large industrial, retail or logistics companies)
Readiness to supply and operate fleets from OEMs or technology providers
Guaranteed availability of the existing infrastructure from infrastructure owners (road operators, telecom operators)
Upfront commitment to develop new infrastructure (including hubs, digital maps, V2X, data platforms, dispatching centers) to demonstrate efficiency of autonomous cargo transportation and further scale it up from large institutional investors or public bodies
This can only be achieved through the collaboration between various parties and joint investments in new infrastructure despite any conflicting interests stakeholders may have. To accomplish this, a stable group or consortium of stakeholders who share a common vision for the future of autonomous driving must be created.
Involvement of public players in such a group is critical to ensuring regulation and infrastructure development. At the same time, development of the new infrastructure opens a new market niche for leading regional investors as it creates long-term investment opportunities.
This article has been coauthored by Alexandra Romanova and Natalia Wehbi. We would like to express our sincere appreciation to both authors for their valuable contributions.