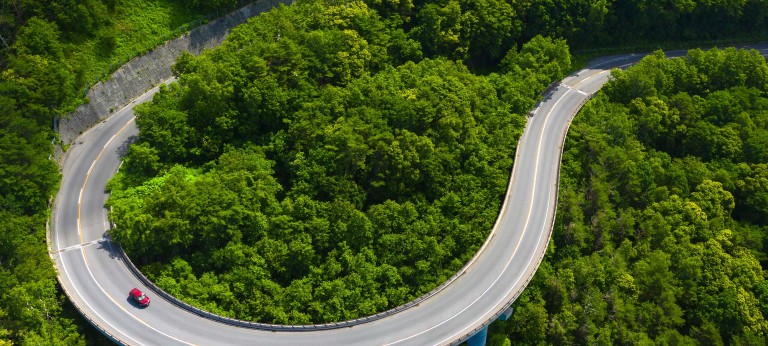 Automotive Disruption Radar
Our one-stop-shop for automotive industry data
A new interactive platform and home for in-depth automotive industry data and analyses
The newly launched Automotive Disruption Radar platform ( automotive-disruption-radar.com ) offers a one-stop-shop to freely access all of the ADR's data and analyses, as well as a place to join the conversation on the automotive industry's transition and display thought leadership.
The world of mobility is changing. In the past few years, the automotive industry has begun the biggest transformation in its history, shifting from conventional vehicles to new Mobility concepts, Autonomous driving, Digital technologies and Electric powertrains. This move towards the MADE trends is causing tremendous disruption in the industry, disruption that is now amplified by the coronavirus crisis and global economic downturn.
Amid such flux and uncertainty, reliable information and clearsighted analyses are vital to keep on top of new trends and developments. This is where the Automotive Disruption Radar comes in. It provides a comprehensive, twice-yearly report on the automotive industry, enabling decision makers to better understand global trends and thinking. Each report is based on a survey of +17,000 car users in 18 countries on four continents, offering a truly global reach as well as country-specific insights.
Issues addressed in ADR reports include key questions such as:
Which factors are driving change in automotive ecosystems ?
How are these factors evolving over time?
Which markets provide the best conditions for a "friction-less" automotive ecosystem?
Which signals indicate a disruptive change?
Automotive Disruption Radar (ADR) platform
The new platform offers a one-stop-shop to freely access all of the ADR's data and analyses, including survey results. Users can navigate through past and current data, customize and download charts and articles, configure their own radar, and view related, impactful publications.
While Roland Berger curates the content, the ADR platform features quality contributions from users that offer alternative views, different angles or new insights. The platform offers a quality digital channel to open up debate about changes in the industry, allow contributors to promote their own publications, and thought leadership.
Several leading automotive organizations are partners of Automotive Disruption Radar, including:
Automotive World
CoMotion
Charging Point / Theon Data

More about the ADR
The ADR uses 26 indicators across five dimensions to measure changes and trends in the automotive industry. The five dimensions are:
Customer interest: what kind of mobility solutions do people prefer?
Regulation: what are the regulatory conditions in different countries?
Technology: how far advanced is technology for future mobility solutions?
Infrastructure: how developed is the infrastructure for future mobility solutions?
Industry activities: which solutions have been announced or do already exist?
All indicators are measured for each of the 18 countries twice a year, with results from the survey of 17,000 car users contributing to overall scores. This allows constant monitoring of the automotive environment and provides context to determine how fast each market is transitioning towards the MADE trends. As such, it serves as the perfect basis for decision making.
Sign up for our Roland Berger newsletter. You will get regular updates on newest automotive publications.