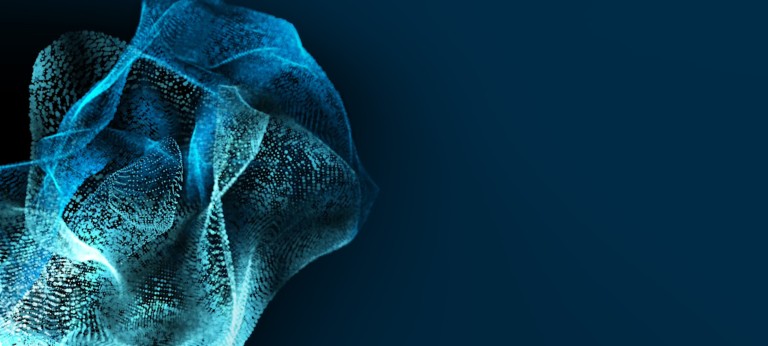 Smart Travel Assistants – The new gateway for travel?
AI in travel booking and management – How smart travel assistants disrupt travel distribution
Will smart travel assistants be the new major gateway? Smart travel assistants provide an excellent benefit-cost ratio. Intermediaries and inventory providers must embrace these new capabilities to remain relevant for consumers. In order to illustrate the most recent trends regarding smart travel assistants, we draw upon examples of three startups that are at the forefront of development in this area.
Featured Start-Ups
Smart travel assistants use AI-systems, mainly machine learning algorithms, and human-machine interfaces, such as voice recognition and chats, to assist travelers along several steps of the customer journey. Whilst some smart travel assistants offer services to both business and leisure travelers, others are specifically tailored toward specific traveler groups. As we learnt through the interviews with three start-ups, use cases of today's smart travel assistants are mainly focused on the planning and booking phase of the traveler's customer journey. However, it is likely that use cases will eventually expand to other phases of the customer journey and support travelers during the search, refining and experiencing phases. In order to determine whether smart travel assistants are the new gateway for travel, we first have to examine the development of the global travel distribution ecosystem that has led to the current travel gateways.
Developments of the travel distribution ecosystem
The travel distribution ecosystem has been rapidly transformed over recent decades through five main development stages:
Value of smart assistants
Currently, smart travel assistants seek to become the newest member of the travel ecosystem. Reflecting on previous developments, every new party was able to add value to the system by means of increasing accessibility, transparency or convenience. In order to evaluate if smart assistants can be the new gateway for travel, it is crucial to examine their added value. Smart travel assistants such as OkRoger, Fineway, and Claire provide customers access to easy-to-use travel planning, booking and management capabilities at a comparatively low price. They combine the benefits of OTAs and metasearch engines, namely simplicity, speed and availability, with the reliability and management of professional travel planners. The combination of high service levels and low prices makes the service very attractive. This is achieved by application of state-of-the-art AI systems, data-gathering capabilities and customer interfaces. However, the companies behind smart travel assistants still employ human experts to provide additional services if required.
Take away for incumbents
Smart travel assistants will function as potential partners for inventory providers. They seek to offer a broad range of inventory options to their customers, which inventory providers want sold to travelers. The offering is therefore of mutual benefit to both parties. However, inventory providers should be aware that automated selection via artificial intelligence might reduce visibility towards customers and may pose potential challenges regarding competitive positioning. Therefore, inventory providers should ask the following four questions to be "Smart Travel Assistant Ready", illustrated with the selected examples of business flights and hostel stays:
However, intermediaries will face a more difficult decision of how to deal with smart travel assistants than inventory providers will. This is because smart assistants can be perceived as competitors, partners or both. The perception depends on the threat which arises from the respective business model. Companies such as 30SecondsToFly will offer the technology and support to incumbents whilst simultaneously operating their own smart travel assistant; other companies, though, will strictly compete. Therefore, intermediaries must understand which changes are necessary to their own offerings in order to stay relevant in the new sales and distribution ecosystem. For example, we expect that individual travel planners will increase their service level even further and differentiate by offering a "human touch". Global distribution system providers, however, must enhance their capabilities to distribute ancillaries and specialized inventory in order to provide an individualized inventory for smart assistants.
Bottom Line for incumbents: Smart Travel Assistants will compete for the ownership of the customer touchpoint. Therefore, inventory providers must track and evaluate how their sales channel mix will shift. Furthermore, due to the personalization capabilities of smart travel assistants, auxiliary offerings will gain additional importance. However, since some customers are expected to oppose the use of automated travel planners and machine interfaces, self-service offerings and human travel planners are likely to survive. Nevertheless, their good benefit-cost ratio makes smart travel assistants a significant threat to intermediaries. Providers of smart assistants are expected to enter the market by targeting business and high-value leisure travelers and subsequently cater to the mass tourism market.
Easy, smart and proactive travel booking as a key selling point
We conclude that smart travel assistants will grow into a new gateway for travel due to their superior benefit-cost ratio. Even though the pace of this development cannot be foreseen, incumbents need to adapt their own capabilities accordingly. However, smart travel assistants will not replace all other intermediaries such as OTAs, metasearch engines and professional travel planners. Recent decades have shown that new players in travel distribution rarely replace preexisting players. Even when smart travel assistants will have perfected their services, many travelers will still want to plan, book, and manage journeys on their own. Other customers will resist interacting with automated interfaces and prefer to speak to human beings via phone or face to face. Additionally, incumbents will further incorporate processes and technologies of smart assistants, e.g. voice and chat integration. The capability to offer easy, smart and proactive travel booking will be a key selling point in the future. The time to build this service is now.
Co-authors: Rafael Geisler , Stephan Hundertmark
Featured start-ups: www.okroger.ai , www.fineway.de , www.30secondstofly.com