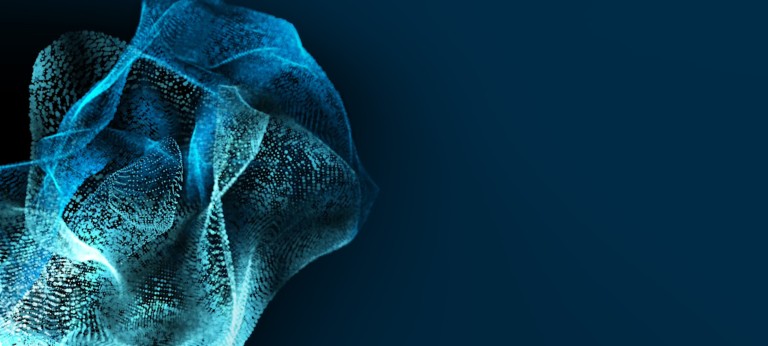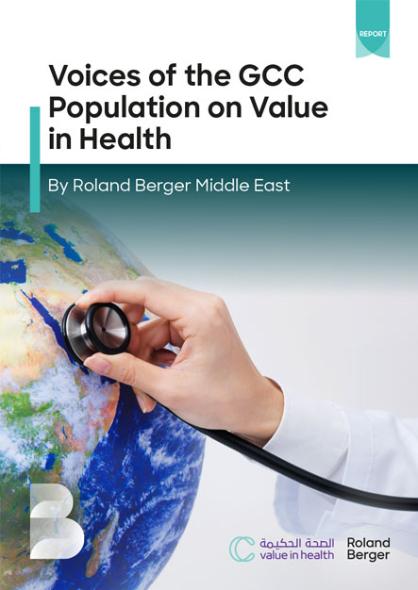 Voices of the GCC population on value in health
What people value the most in their healthcare systems?
The Gulf Cooperation Council (GCC) countries are undergoing a massive healthcare sector transformation, driven by dynamic shifts in demographics, rising healthcare expenditure, and constantly evolving healthcare needs with the growing prevalence oflifestyle and chronic diseases. These changes have fostered a transition towards valuebased healthcare, a paradigm that emphasizes health outcomes and cost efficiency. Assessing the population's views of what matters the most to them in their local healthcare system is key to equipping healthcare players with real-time insights into the evolving people's priorities, preferences, and values. This is crucial to better align reform objectives and the way forward.
In this context and given the limited availability (if any) of this type of information in GCC, Roland Berger Middle East (RBME) collaborated with the VIH in Kingdom of Saudi Arabia (KSA) on launching a first-of-its-kind survey targeting GCC region, with an emphasis on KSA and United Arab Emirates (UAE). The goal of this survey is to understand what people value the most across and within the key dimensions of health outcomes, accessibility andcost, and experience when seeking healthcare services in their country of residence. We identified variations in respondents' preferences based on their country of residence, age, gender, income, education, utilization of health services in the last year by care settingand facility type, and overall health status. We highlighted key survey findings and results inthe table below:
Please refer to the full report for further and detailed insights into each assessed dimension.
The results of this survey serve as a starting point to support decision-makers and key players in the healthcare ecosystem in aligning their reform agendas and strategies forachieving higher value for the population they serve. Key findings also identify areas forpotential deep dives in line with reform priorities. As such, we have identified the followingseven considerations that serve as food for thought:
More population engagement is critical: Since people are at the heart of our healthcare systems, there is a need to more actively ask about what matters to them and embed their voices in reform initiatives.
What matters most to people is beyond our immediate control: The role of the healthcare system must fundamentally change from focusing on treating the sick to keeping people healthy beyond physical boundaries.
Transformation entails changing behaviors and mindsets: Incentivizing people to adopt and sustain healthy behaviors is a shared responsibility and cannot be done without buy-in and commitment from individuals (and providers).
Measuring value to manage higher value: Collecting (accurate) data is a first step, but it is more critical to use this data for value measurement and policymaking.
Money always matters: Funding policy supported by reimbursement models that focus on case mix principles and value measurement drive transformation towards higher value systems.
Appropriate access is multifaceted: Leveraging digital and emerging technologies to overcome geographical limitations while investing in healthcare infrastructure particularly in underserved areas are critical factors to enable healthcare access for all.
Health equity is achieved one person at a time: In a highly diverse region such as GCC, health equity should manifest at the micro level through every encounter with every individual.
Request the full PDF here
Register now to download the full publication on the "Value in health and Voices of the GCC Population". Additionally, you get regular insights from our Experts.