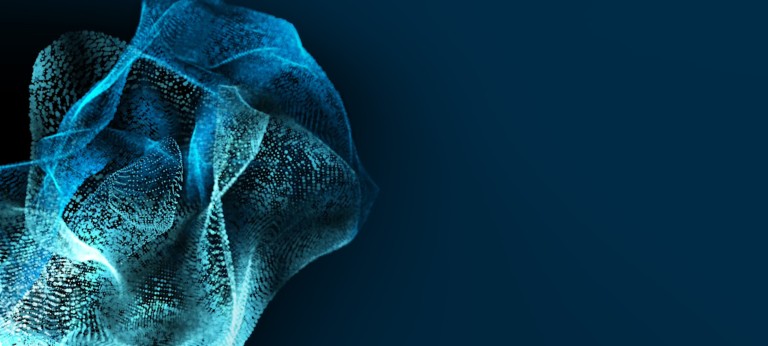 "We foresee a digitialized construction world in which excavators dig holes alone"
Start-up develops operator assistance for heavy machines to increase productivity
Control heavy machines with a joystick and a CoPilot. The Vemcon founders Jan Rotard and Julian Profanter pursue this idea. Since the foundation of their start-up in 2012, based in Haar near Munich, they have already launched a series of operating systems on the market, each of which is adapted to the needs of the users. What they have in common is that hand movements can be translated into tool movements in an intuitive and logical way. With joysticks, operating concepts that are precisely tailored for different machines and processes, operator assistance solutions, self-learning software and cloud services, Vemcon simplifies machine operation up to the point of full automation. They facilitate the control of excavators, graders and attachments ensuring that man, machine, and material are perfectly aligned in the work process.
This interview is part of the series "Construction Start-up Radar" .
What will the construction industry look like in the near future?

Jan Rotard: The construction industry will continue to grow. Construction companies have to coordinate their numerous projects, manage them in ever shorter timeframes and will have to increase transparency and efficiency of work processes to reach higher productivity levels. Furthermore, the industry is threatened by a shortage of skilled workers. In order to meet those challenges and also demands by the state, such as applying BIM to major building projects, companies are looking into the possibilities and chances of digitalization. Thanks to digitalization the industry will experience construction areas, where man, machine and material are communicating with each other and work seamlessly together. The starting points are easy to operate machines with joysticks that offer numerous useful functionalities to simplify machine control. Similar to road traffic, machine operators are supported by driver assistance systems. Those take physical and mental burden from the driver and help to manage their ever increasing workload. The development will even go beyond pure driver assistance. Thanks to the connectivity of machines, those will be able to communicate with each other and through this coordinate work processes autonomously. Companies that take advantage of the opportunities offered by digitalization, will manage more projects, win new clients, increase profitability, and therefore remain competitive.


What makes your company special?

Julian Profanter: We rethink machine control. In this context we offer technologies and products that start with easy machine control through tailor made joysticks, cover driver assistant systems, and end in virtual operators that enable autonomously operating machines.

Jan Rotard: The starting point is our in-depth knowledge about work processes and our hands-on mentality on construction sites. We combine this with our expertise in hydraulics, robotics, ergonomics and artificial intelligence in order to enable work processes, in that man, machine and material work seamlessly together and with this increase productivity. The result is the development of unique selling points for OEMs and retrofit solutions for the aftermarket. The heart of our solutions is a modular system platform, which can be supplemented with various hardware and software modules, depending on the desired degree of support and automation. In addition to OEMs and retrofitters, our clients are operating companies and also providers of digital services. In short: We cover the complete value-added chain. Furthermore, we go beyond the construction industry and cover the agriculture, communal, mining, material handling industries in the same way.

Julian Profanter: We believe that our elaborate business model, combined with our hands-on mentality and our understanding of digitalization and work processes is distinctive. It leads to unique solutions from a single source.
What is your vision for the next years?

Julian Profanter: We foresee a productive construction world where excavators dig holes alone, rollers follow the grader without human help, agricultural machines plough the field while the farmer pursues other tasks. At the heart of this is Vemcon with its products, technologies and services.

Jan Rotard: We will be a technology company known worldwide for its hands-on approach and forward-thinking digitization. OEMs will integrate our people into their teams and our solutions into their machines. Those machines will be easy to operate, communicate with the driver and with each other, and work (semi)autonomously. This will drive a new worldwide productivity wave in the construction industry that will find its way into more industries depending on mobile work machines.


What does your revenue model look like?

Julian Profanter: We make our money by equipping mobile work machines. When upgrading, the focus is always on the simplified control of the machine. This can be achieved on the one hand through hardware, such as our easy-to-use ergonomic joystick, and on the other hand through software in our driver assistance systems, the Vemcon CoPilot, or in our Vemcon Toolmanagement for the plethora of required tools for the machine, and in our Vemcon Virtual Operator, that enables the full automation. In this context connectivity components are used for man-machine and machine-to-machine communication. Clients are able to combine, complement and expand the main components of their choice.

Jan Rotard: The second revenue streams are digital services. With our modular technology platform and the multiple modules the prerequisites for future applications have already been created today. By integrating software/apps different modular functions can be activated. Example: Today, the contractor activates the function of even extraction. On the next construction site, the operator also needs a function that prevents him from going beyond the defined areas. The company uses the Vemcon service and easily downloads the appropriate app. Last but not least and approved by customers: Via our sensors we collect data that is valuable for providers in the digital ecosystem, who can buy this anonymized data in accordance with the law to develop and improve their services.


How is your company funded?

Julian Profanter: At the beginning we were financed by bootstrapping and scholarships. With the help of the ESA BIC incubator we were able to speed up our development. Last year we received seed financing from a strategic investor, Vector Venture Capital GmbH.


What is your next goal?

Jan Rotard: Vemcon serves a globally growing market that is about to take a technological leap forward. We are looking for companies and employees who share our vision as well as our hands-on mentality and contribute to the digitization of the construction site. For the continuous development of our technologies and ongoing expansion we are also looking for investors who are inspired by the chances of digitalization, artificial intelligence and Internet of Things in the global multi-billion euro market for heavy mobile machines.


Who are your key clients?

Julian Profanter: Our key clients include OEMs, dealers, suppliers and users, in particular construction companies, of mobile machinery. Mobile machinery covers for example excavators, graders, wheel loaders as well as agricultural and municipal machinery.


What are the biggest challenges your clients are currently facing?

Jan Rotard: The challenge for construction companies is to increase productivity. They will succeed as soon as man, machine and material are perfectly integrated in the working process, work smoothly together and through this become more productive. For this they have to turn the advantages of digitalization into reality. One of the biggest challenges for construction companies is the shortage of skilled workers. This can be counteracted by the simplified operation of the machines. Operators are given machines with which they can intuitively work, training times are reduced. Furthermore they can considerably better cope with the increasing workload. Manufacturers need to deliver the respective machines and the linked digital environment to construction companies. With this they must go beyond their traditional knowledge base and at the same time focus on time to market and competitiveness through unique selling points and new revenue streams. This is where Vemcon comes in with process knowledge, hands-on mentality, and the right technology.


What options do you offer to potential clients to face their challenges?

Julian Profanter: Our decision-making processes are short, all our staff is very familiar with our products, technologies and chances of digitalization. Therefore we can react fast and flexible to inquiries. When working with clients we listen well and work with them on construction fields and in machines to understand the very detail of their challenges. When solving clients' problems we do not only put a prototype on their table, but spend a lot of time on explaining what and how artificial intelligence is applied to work processes.

Jan Rotard: Furthermore we train our partners and clients in their workshops on how to implement and run our systems. Also our dealers get an in-depth training on the functionalities of our system and guidance on how to sell those solutions best.


What prerequisites do your clients need to bring?

Jan Rotard: Trust, curiosity about change and the willingness to break new ground with new technologies that increase productivity, come with unique selling points and open up new revenue streams. Furthermore it is more important to know what they don't need when working with us: They don't need to build up in-house departments specialized on the digital world of information technology, robotics and big data. They won't be able to do this within a reasonable time and cost frame. They will team up with Vemcon.

Julian Profanter: Looking into the situation on construction sites, operators of course need to familiarize themselves with the use of information and communication technology in their work processes. Just, like they are used to experience those in their private lives, when driving a car or using the first smart home devices in their house.
INFO BOX
Name: Jan Rotard
E-Mail: rotard@vemcon.de
Company: Vemcon GmbH
Website: www.vemcon.de
Founding year: 2012
Number of employees: 30
Headquarters: Haar (near Munich) / Germany
Stay up-to-date with the newest happenings in the world of digital construction by signing up for our monthly newsletter. Get news on our current featured start-up and the latest relevant updates delivered straight to your inbox.