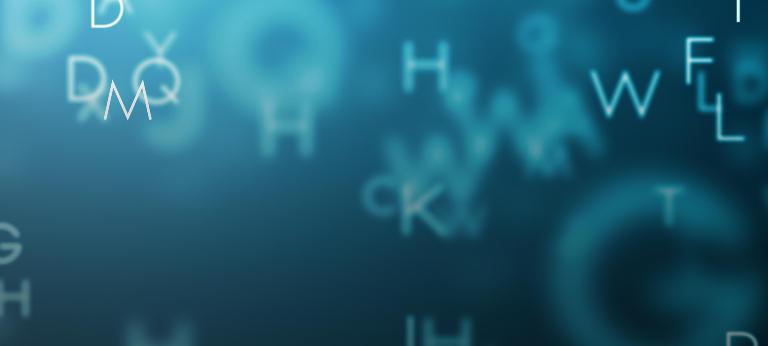 A home from home for start-ups, Israel is building its reputation in the global automotive industry with innovative technology supporting autonomous driving, e-mobility and connected cars
Press Contact, Press contact Global PR
Munich Office, Central Europe
+49 89 9230-8180
New study by Roland Berger in cooperation with the Israeli Export Institute reveals that Israel currently has over 5,000 start-ups, around 500 of which are working on groundbreaking technologies for the automotive industry
Unique combination of history and general military service for the Israeli population has put the country at the forefront of innovative security technology
Considerable growth potential for domestic businesses and international automotive manufacturers
Munich, December 13, 2016
Already home to over 5,000 start-ups, Israel has experienced remarkable growth recently with over 1,400 being launched in 2015 alone. The automotive sector is buoyant too, with around 500 start-ups working on digital products for the auto industry. Over the last four years, some USD 1.6 billion has been invested in the so-called smart mobility segment. In addition, Israel has a reservoir of highly specialized "techies" who acquired their technical know-how and innovative mindset during compulsory military service. This pool of talent gives Israel, which is already a highly respected supplier to the world's automotive vehicle manufacturers (OEMs), a new competitive edge within the segment. Whether we're talking about innovation in autonomous driving, e-mobility or connected vehicles, "Silicon Wadi", as those in industry are already calling this Middle Eastern powerhouse, is no longer the poor relation of the eponymous valley in California.
Alongside the dynamic start-up community, which over the last few years has played a pioneering role in generating intelligent mobility solutions, OEMs have started relocating their innovation think-tanks to Israel. Within the context of the smart mobility revolution, a whole host of opportunities for start-ups, OEMs and suppliers has arisen. It is this fascinating scenario for both domestic and global players that was the catalyst for a comprehensive analysis by Roland Berger's automotive experts published under the title of " Israel's automotive & smart mobility industry ".
Mobility trends are being pioneered by the Israeli start-up community
According to Roland Berger Partner, Wolfgang Bernhart, "The Israeli auto and smart-mobility industry is rapidly becoming the global automotive industry's innovation lab for autonomous driving, e-mobility and smart mobility. Given the developments and trends that we are observing in the industry on a global basis, OEMs would be well advised to keep their eyes on this country, its talent pool and their ideas."
Over the next decade, the automotive and mobility sectors will change dramatically as a result not only of technological progress, but also of regulatory control and the changes in consumer behaviour. "This upheaval will make it possible for new players and business models to make their own inroads into the market," according to Bernhart, "and Israel in particular has a lot of potential".
The majority of Israeli start-ups are working on disruptive, technological innovations. One common denominator of all start-ups is their time spent in the Israeli military. Apart from being given a solid, technical education, their training includes being taught to think creatively, work toward solving problems and to approach issues as a team. Thus equipped, once military service is over, people are able to establish effective business networks characterized by open, transparent communication that are attractive to investors and talented individuals looking to make their mark. Not surprisingly, the country has become something of a magnet not only for large corporates, but also medium-sized enterprises, venture capitalists and other investors looking to acquire promising newcomers or just wishing to get their slice of the hi-tech scene.
Close examination of the Israeli automotive and smart mobility sector by Roland Berger's automotive team has revealed the diversity of the segment, where fledgling start-ups mix with established major players. The sector addresses everything from autonomous driving and e-mobility to more conventional vehicle technologies, ultimately encompassing all aspects of the automotive industry. "Much of what is being developed in Israel has its origins in technology that was developed for the military," says Bernhart.
Comprehensive analysis of automotive start-ups
The Roland Berger team's analysis takes a closer look at around 500 Israeli start-ups in the automotive sector by focusing on concrete examples such as the foldable/collapsible city car, designed to reduce the number of parking spaces required, solar paint for electric cars or sensors for autonomous driving that match transport requirements for people and freight with space that is available in passenger cars and commercial trucks.
The study also goes deeper by looking at what is required to get a start-up off the ground in Israel in the first place. With an export share of 40 percent (OECD 16 percent), Israel is one of the frontrunners in the hi-tech export market, which is good news for start-ups with digital business models. Conditions for start-ups and alternative finance plans are excellent: As well as the incubators, research establishments and public financing schemes being offered by the government, numerous business angels, venture capital companies and private investors are on hand to support young entrepreneurs.
In 2013 Israeli start-ups managed to attract USD 2.3 billion in investment. By 2015 this had risen to USD 4.4 billion. This increase was due largely to an increased interest in autonomous driving and smart mobility solutions. In the last four years, smart mobility start-ups have enjoyed USD 1.6 billion of investment, with 15 percent coming from Israeli backers and the majority from foreign investors.
In addition, Israel is renowned the world over for the excellent quality of its universities and research institutions. Sourcing highly qualified employees is not difficult for the business community. The networks that come about via military service also help in the search for talent.
As Christian-Simon Ernst, automotive expert at Roland Berger, explains, "Military training teaches young people to take responsibility, focus on solving problems and be part of a team".
Roland Berger's comprehensive analysis is a valuable forecast for the sector, both for Israeli automotive start-ups and international corporates interested in taking advantage of the potential offered by "Silicon Wadi". "It goes with saying that every company needs to analyze which strategies and concepts are best suited to its own goals – for this reason we provide examples of the ways in which companies can achieve those goals," says Wolfgang Bernhart, adding "It is a fact that the automobile industry is experiencing fundamental change. For those hoping to stay on top of the game, Israel and its tech start-up community should be on their radar."