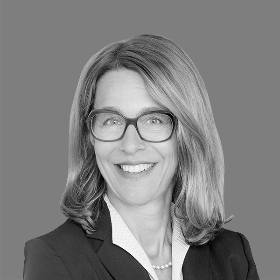 Constanze Schweinsteiger joined Roland Berger in 2018 as a Senior Advisor and became a Partner in 2020. She has broad expertise in transformation processes and HR management, with more than 20 years of experience ranging from strategic, organizational, and consulting to personnel work.
Constanze started her career as founding partner at an information consultancy in Berlin in 2000. In 2001, she became a specialist in organization and processes at a German limited liability company. From 2002 to 2005, Constanze was Senior Expert in group organization at a public limited transport company before later becoming Head of Group Organization of the transport division at this company. Continuing in her career, she took over a senior leadership position as CHRO in that company and following that as CHRO & Member of the Board at an aerospace organization.
Constanze earned a degree in political science at the Free University of Berlin and held research fellowships in Washington, D.C. and Copenhagen.
Contact
Get in touch now.