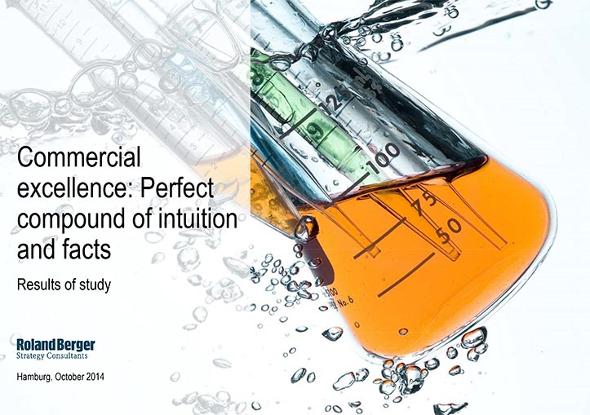 Commercial excellence: Perfect compound of intuition and facts
Roland Berger recently conducted a study on Commercial Excellence, which focuses on:
Marketing Excellence: Methodology and purpose of customer segmentation
Channel Excellence: Importance of sales channels today, and in future
Sales Excellence: Typical sales steering processes, and sales capabilities today, and in future
Regional differences in the understanding of, and on Commercial Excellence
62% of the participants in this study come from the Specialty Chemicals industry, and the remaining. 38% belong to other specialized B2B markets (e.g. electronics, machinery). The participants of this study cover all major regions: 68% from Europe, 17% from North America, and 15% from the rest of the world.
The participants ranked Commercial Excellence as the most important lever for organic growth and believe that Commercial Excellence may help generate additional sales and profit for their business. Commercial excellence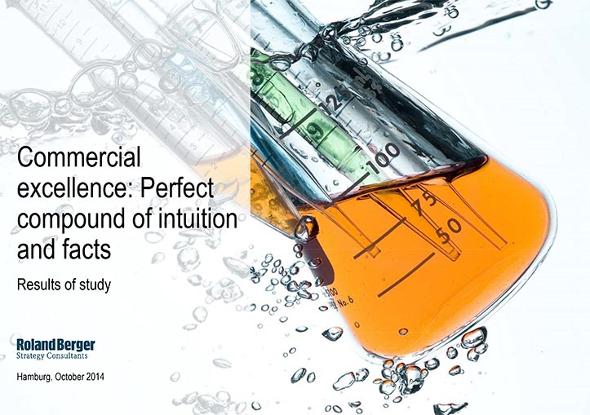 Perfect compound of intuition and facts
Veröffentlicht July 2014. Vorhanden in