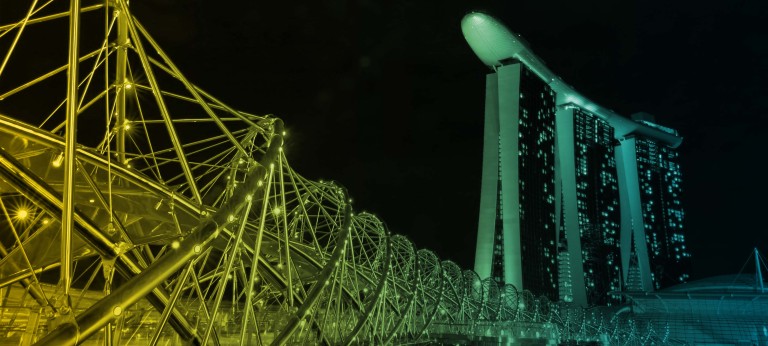 Future FMCG - Round Table Series 2018
The hottest trends in consumer goods
This autumn the Roland Berger Consumer Goods & Retail Team will host round tables in a number of key European cities. Learn about the latest trends and challenges the sector is facing, guided by insights from the recent Consumer Goods Forum Global Summit, held in June in Singapore.
When & Where
• September 13 (4pm-6pm): Amsterdam, Netherlands
• September 20 (8.30am-10.30am): Paris, France
• October 4 (8am-10am): London, UK
• October 11 (5pm-7pm): Frankfurt, Germany
• October 18 (5pm-7pm): Dusseldorf, Germany
• October 24 (5pm-7pm): Hamburg, Germany
• November 8 (5pm-7pm): Zurich, Switzerland
The exclusive Roland Berger round tables, limited to 20 participants per event, are unique opportunities to meet and network with leading industry experts. Renowned speakers from some of the most prominent consumer goods companies will combine with Roland Berger experts to share their in-depth knowledge of the sector, providing an ideal backdrop to help you flourish in today's fast-paced digital environment.
Make sure to sign up early to guarantee your spot! To register, please contact Kathrin Panetta at +49 89 9230-8529 or kathrin.panetta@rolandberger.com
The focus of the events will be the digitalization of the consumer goods sector and in particular how companies can better use data to reach increasingly fickle consumers. These are the main topics:
Consumer centricity in a data-driven world
The rise of millennials is one of the biggest trends of our time. This digital-savvy generation of consumers takes a completely different approach to shopping. The emphasis is on quality, immediacy and transparency, combined with a low tolerance for mistakes or deficiencies. That's where data comes in – to better understand the consumer and to individualize products and services. But data on its own isn't of much use. We help consumer goods producers turn Big Data into Smart Data, which can be better analyzed and turned into new offerings and digital business models.
Asia-Pacific: driving tomorrow's retail scene
One reason why the consumer goods industry is increasingly turning to Asia is that large parts of the region are now digitally more advanced than both Europe and the US. And that's mainly due to local players, not the large multinational chains, many of which are struggling to gain traction in the region. Here's where we find best practices and benchmarks for our clients, particularly with regard to check out, store design, brand staging, customization and omnichannel.
Global brands and global trade
This brings us to the next challenge for consumer goods producers: how to establish truly global brands? Ones that are not only universally loved but also 'captains' within their category. The main questions for us are: How much do you need to invest to gain a certain amount of market share? And how elastic are the target markets? There's the additional challenge for smaller and medium-sized players that we help solve: surviving in what's rapidly becoming a game of giants.
Impact of technology and innovation
Innovation remains key for consumer goods producers, to create sustainable customer pull and to present retail with new marketing strategies. However, innovation cycles are actually slowing in most markets. Frequently, what's sold as innovation is nothing more than a line extension, clone or different flavor. Rather than innovating for innovation's sake, we look at targeted investments, offering portfolio benchmarking and modelling of innovation plans.
The direct-to-consumer model
Last but not least, one of the hottest topics for many manufacturers is should they seek to open direct channels to consumers and how would they do it without threatening retail relations and distribution networks? Online shops, digital subscriptions and platform strategies are just some of the models producers are testing and developing. At this point, the dated multi-stage sales process via retail still dominates in the industry. We help determine if a direct-to-consumer model makes sense and how this can best be established.
Our experts
Managing the unknown? Challanges keep us alive and alert.
Photos Chesky_W/iStock; nrqemi/iStock; Yagi-Studio/iStock; Ashley Florence/University of Virginia; A.E. Fletcher Photography / PR.; Jonathan Torgovnik/Getty Images; Marina Bay Sands/Getty Images; franckreporter/iStock; stevanovicigor / iStockphoto; gilaxia / iStockphoto