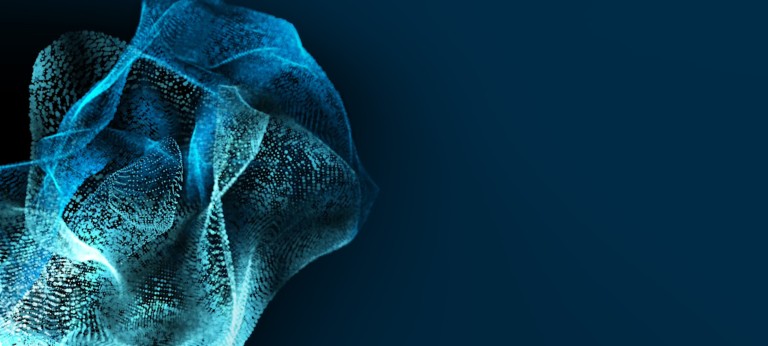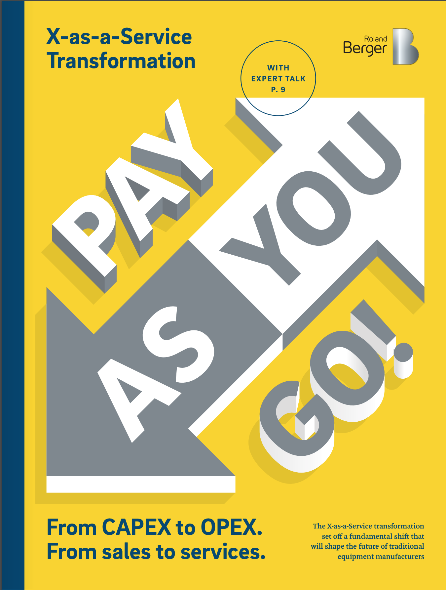 A paradigm shift towards a service imperative
XaaS smashes the old attitude of technology and product first
Today's VUCA (volatile, uncertain, complex and ambiguous) world is changing in unpredictable ways. Where companies used to strive to sell the best products, as product quality gains became less pronounced, a transformation took place. A shift which saw customer focus shift away from products and towards services and solutions. Today, emergent business models embraced on the consumer level are swiftly taking hold on an industry level, leading businesses towards yet another evolution: X-as-a-Service (XaaS).
The fourth phase of the business model revolution
XaaS represents the fourth phase of the Business Model Revolution. A process which has seen industry competition, which once revolved around products and services , set its focus on solutions. In this new paradigm, customers are no longer willing to significantly invest in primary products and product-accompanying services. The expectation for equipment is for it to fulfill a role in a broader supply chain. Products are increasingly being viewed as a means to the solution. In simple terms: customers don't want a hammer; they want to hang a photo.
Understandably, to grow into this evolution, companies must adapt and move away from their original roles. Rather than hardware producers, suppliers, service providers, and operations partners they must become total asset managers – offering "X" as a Service. And, while in the past they produced physical products and provided after-sales services, in the future world of XaaS, they must entirely transform their offering into an after-sales solutions business. One which views physical products as a hook to sell service offerings to the market.
Joining the XaaS evolution
Naturally, this shift from a product- or technology-based competition to a solution-based business approach has major implications. Companies who wish to undertake the transformation, must focus on the relational rather than the transactional. In other words, they must move away from single buying events and towards monetizing a lifecycle relationship. Such a move has the potential to create closer, continual interactions with customers that produce valuable data and intelligence, which businesses can in turn use to align their portfolio more closely with consumer needs.
Companies seeking to join the XaaS evolution must address several critical areas. One such area, for example, is partnerships and collaboration. Because most companies are not able to independently deliver the optimal solution to their customers, XaaS requires a switch towards closely interconnected business ecosystems. This means product companies need to team up with partners, such as platform providers for data management, insurance companies to hedge risks, or other similar or complementary product providers, to create true customer benefit. Notably, according to a recent Roland Berger study, almost 70% of industrial players think of partnering with third parties in the context of XaaS, and 41% don't rule out collaboration with direct competitors to achieve winning value-add solutions for their customers.
A BOOST to help companies implement XaaS
The unique Service BOOST model developed by Roland Berger provides the crucial elements for optimizing and strategically realigning the XaaS proposition for companies – and transforming it into a dedicated business model. It starts with the central question of what role the service or product occupies in the company, the ways to optimize the strategy and setup, how to improve the operative margin, "industrialize" services, and where to apply digital technologies.
Roland Berger's BOOST model:
Business model: The alteration of the business model and operations to embrace a service-and-solution mindset. This includes changes in all areas, from C-level management skills to marketing, product and infrastructure design, and organization.
Operative margin: Dedicated tools to tackle key profitability levers with tailored approaches designed to maximize profitability levels and free up the necessary budgets for an XaaS transformation.
Operations: The application of best-practice methods of service industrialization, gleaned from countless projects within globally operating service entities.
Strategy and setup: Specific service know-how across a wide variety of industry verticals and global markets, plus benchmarks and best practices to guide businesses.
Technology: A Smart Service 4.0 approach that brings together all of the vital digital strands involved in the digitalization of after-sales service.
Download the PDF to learn more about Roland Berger's BOOST model and the key areas needed to succeed with XaaS.
Request the full white paper here
Register now to download the white paper with a clear roadmap for a successful service transformation and get regular insights into Operations & Digital topics.