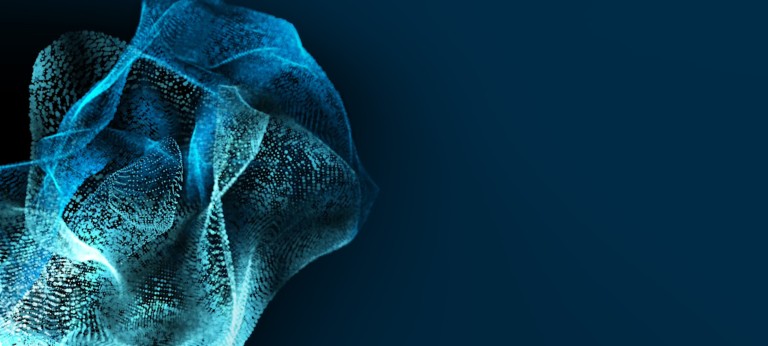 Lean service excellence in building technology
Emerging technologies that promise to change the definition of service excellence in building technology
In the building technology sector and for capital goods more broadly, aftermarket services are a significant portion of a company's overall revenues and profitability. However, according to a recent Roland Berger survey of 250 global companies, only about 15% have a professionalized or innovative service organization. Given the positive relationship between company profitability and share of service revenues, not enough companies are giving aftermarket service the attention it deserves.
In this special article we will examine the relationship between aftermarket services and overall company profitability, the major trends in aftermarket services , and ten emerging technologies that can address innovative companies' biggest service pain points. According to our analysis, these emerging technologies can reduce aftermarket service costs by an average of 5-11% and reduce the time spent on service operations by 11-17%.
We will also discuss the implications of these emerging aftermarket service technologies and how innovative service organizations can integrate them into their business practices with a design thinking approach. We recommend applying design thinking due to the customer-centric nature of the approach and the innovative ideas it will generate.
Aftermarket services drive revenues and profits in building technology
Based on our analysis of capital goods companies, aftermarket services (AMS) account for 20% of overall company revenues and 60% of overall company profits. This means building technology companies, as with other capital goods companies, need to develop a specific focus on AMS to meet their profitability targets. However, not all AMS organizations are behaving as profit centers for their respective companies. In fact, according to our analysis of 250 global service organizations, only 15% of AMS organizations are acting in an innovative or professionalized manner with executive management responsibility, robust KPIs, a separate profit and loss statement, consistent innovation, etc. This means that many companies are leaving money on the table when it comes to their AMS organizations.
Based on our research, we have identified 5 different classes of AMS organizations:
1. Informal, 2. Established, 3. Integrated, 4. Professionalized, and 5. Innovative.
Innovative AMS organizations behave differently than informal aftermarket groups. Innovative AMS groups are continuously striving to enhance the service business model and drive company profitability. These companies are recognized as aftermarket leaders and help shape industry thinking through service innovations. Their products and services are perceived, internally and externally, as fully integrated and collaborate along the value chain, including in the development of competitive strategies. They have a strong understanding of the original equipment installed base of assets in the field, as well as a keen sense of second life and replacement sales opportunities. These organizations regularly introduce new service innovations and often co-create solutions with leading customers and third-party suppliers. Measuring performance with robust , standardized key performance indicators (KPIs) and engaging in a constant feedback loop allows innovative AMS organizations to drive their company's future direction. Innovative AMS organizations focus on driving corporate profitability to the same level as their original equipment sales organizations and constantly push the envelope.
In the past 15 years, emerging technologies brought a variety of innovations to the attention of leading service organizations. For example in 2005, the latest advances included 24/7 service support, remote troubleshooting, and spare parts logistics optimization. In 2010, industry leaders had developed independent aftermarket organizations, online spare parts portals, and advanced maintenance offerings. By 2015, the attention had shifted to emerging markets, installed base management, and technology strategies for customer lock-in. Now, in 2019, the cutting-edge innovations include digitalization of the aftermarket, increasing technician utilization rates with technology, as well as knowledge retention and expertise sharing.
Emerging AMS tools of the 21st century
As part of our research in the building technology aftermarket, Roland Berger has identified ten emerging technologies that service organizations are using or testing for AMS applications. For example, some elevator players are testing drones in building hoistways to develop detailed 3D virtual schematics that help reduce the time and cost of installation planning. In heating, ventilation, and air conditioning, manufacturers are providing customers with 60' x 60' chillers that are manufactured off-site and then delivered in modularized form, reducing on-site installation by 75%, from three months down to three weeks. These emerging technologies can be grouped into software, hardware, and process. Software emerging technologies include connectivity, artificial intelligence (AI), and smartphone applications. Hardware, the largest category, includes drones, robotics, augmented and virtual reality, exoskeletons, and digital safety devices. Finally, process technology includes prefabrication/modularization and 3D printing.
These technologies are at different stages of maturity along the hype cycle. The most mature technologies in the "plateau of productivity" include connectivity for remote equipment monitoring along with prefabrication/modularization. These technologies have already been in high use across the building technology landscape for a number of years. Smartphone apps and digital safety devices are entering the "slope of enlightenment" and service organizations are becoming more sophisticated with their use of these tools. OEMs are currently experimenting with technologies in the "trough of disillusionment", like drones and AI but they have not yet found the best value-added AMS role for these technologies. Augmented and virtual reality are at the "peak of inflated expectations", followed by 3D printing, robots, and exoskeletons in the "innovation trigger". Not every technology will be a perfect match for every building technology OEM, its products, or their respective AMS organizations, but they still have numerous potential use cases.
The typical installation and maintenance activities of building technology service organizations have use cases for multiple emerging technologies. For example, the simple activity of scheduling and planning technician routes could be improved using connectivity, prefabrication/modularization, smartphone apps, and AI. Connectivity to existing assets in the field could be combined with AI to predict the optimal maintenance schedule based on actual equipment conditions. Then an application on a technician's smartphone could be used to deliver the optimal schedule and route along with equipment specific diagnostics and instructions. In the case of new equipment installation or replacement, a modular approach to on-site assembly and installation could save time and money for the OEM and its customers. The benefits of these technologies are not just theoretical. Using just some of these technologies, our clients have been able to achieve 15-20% reductions in technician travel distances, resulting in 5-10% increases in overall technician productivity.
Background: Client with a large field service organization asked Roland Berger to identify and implement levers to optimize trip planning of customer field service. Primary goals were to improve capacity utilization and success rates of customer service stops.
Emerging technologies employed: Advanced analytics/algorithms, connectivity, and smartphone apps
Approach: Design thinking to examine and understand the status quo situation. Workshops with the client to ideate on potential levers and experiment via simulations. Distill practical solutions with a pilot program.
Results: Levers resulted in 15-20% increase in all major route planning KPIs, such as capacity workload, customers served per day, success rates of service stops, etc. Results were validated through a holistic test in one major pilot region.
According to our analysis of these individual emerging service technologies, each technology could generate average cost savings of 5-11% and average time savings of 11-17% depending on the service activity. Emerging technologies such as prefabrication/modularization, alongside connectivity, have the greatest cost savings potential at 8-13% and 5-15% respectively. The greatest time saving potential can be achieved with drones and smartphone applications at 21-26% and 20-25% respectively. 3D printing is unique in that it provides both cost and time savings of 8-15%. We have based cost and time benefits on a combination of desk research, expert interviews, and real Roland Berger project experience.
Building technology service excellence – the next frontier
The changes taking place in the building technology aftermarket service landscape will create a very different service ecosystem than we are used to today. This "endgame scenario" will affect the construction and operational sides of OEMs' AMS organizations. Many of the emerging technologies may be deployed in similar ways, but there are subtle differences that will need to be anticipated. Construction's focus will be on minimizing the total time of field installation to reduce the cost of on-site labor and technician time. Consequently, the heavy use of planning and communications technologies will be required to ensure general contractors, subcontractors, and equipment OEMs are 100% aligned on blueprints and schedules. The emphasis on minimizing time will favor technologies like exoskeletons, which can dramatically reduce labor-intensive, repetitive activities by decreasing worker fatigue. Other technologies like drones can be deployed for overnight job site scans to identify installation errors or deviations from building information modeling (BIM) plans before they are covered by concrete, drywall, or other equipment.
The operational side will focus on maximizing both the number of job sites a technician can visit per day and labor utilization rates. Technologies such as connectivity and AI can optimize technicians' scheduled routes, while smartphone apps deliver customized onsite instructions and specialized technical knowledge via peer-to-peer networking apps. Using augmented reality to "see" inside walls will help improve service efficiency and increase technician utilization rates.
Implications for building technology OEMs
Implementing these emerging technologies will have both beneficial and challenging implications for OEMs. Increased technician utilization rates, increased equipment uptime, service performance improvement, and reduced inventory working capital are some of the benefits and advantages that OEMs can look forward to. As a result, however, companies will be challenged with an increased need for specialized training for their existing workforce. Current processes and procedures will also need to be adapted and updated to keep pace with these emerging technologies.
Technician utilization rates will increase
The use of artificial intelligence, big data, and smartphone applications to optimize the daily work schedules and travel routes of service technicians in the field will result in higher worker utilization rates, creating a reduction in overall service workforce and significant savings for OEM service organizations. The use of artificial intelligence and big data to remotely monitor equipment and then predict equipment failure rates means deploying technicians only when necessary and knowing in advance which parts of the equipment need service, repair, or replacement.
Equipment uptime will rise
Equipment utilization rates will improve due to remote monitoring of equipment and AI-based predictive maintenance. This means equipment will be serviced prior to failure in the field and any knock-on effects to adjacent parts and systems will be avoided. This may also have the added benefit of increasing customer loyalty as equipment uptime could become an important competitive differentiator.
Installation and service performance will improve
The overall installation process can decrease in cost and time with the use of prefabrication and modularization of equipment. Smartphone peer-to-peer networking apps will enable technicians to share knowledge in real time, resulting in reduced errors during installation and service activities. Service will become more efficient using augmented reality tools on tablets and visors, enabling technicians to visualize the inner workings of equipment to pinpoint problem locations before opening equipment panels, access panels, or walls.
Reduced spare parts inventory working capital
3D printing spare parts will enable the service supply chain to manufacture discontinued components as needed basis, reducing working capital tied up in inventories. The useful life of equipment in the field will increase while dependence on the traditional supply chain for spare parts will decrease, especially for older equipment in the field.
The existing service workforce will need training
Technicians and service teams will need to be trained to use these emerging technologies i.e., smartphone apps, drones, and digital safety devices). Over time, training will also need to be updated to include virtual and augmented reality tools. Current installation processes and procedures, along with project schedules and tasks, will need to adapt to incorporate these new technologies. The positive side of retraining the workforce to use these new technologies could result in reduced technician fatigue as new technology decreases the physical strain of installation and service.
How to move forward with a design thinking approach
While some of the emerging technologies we have discussed in this paper are not fully ready for immediate service implementation, they are all technologies that innovative service organizations should consider for integration. To help service organizations determine if these technologies can be used to increase efficiency and differentiation, we recommend a design thinking approach. Design thinking is an inherently customer- centric, methodological approach to help organizations arrive at innovative solutions and can be implemented in five key steps.