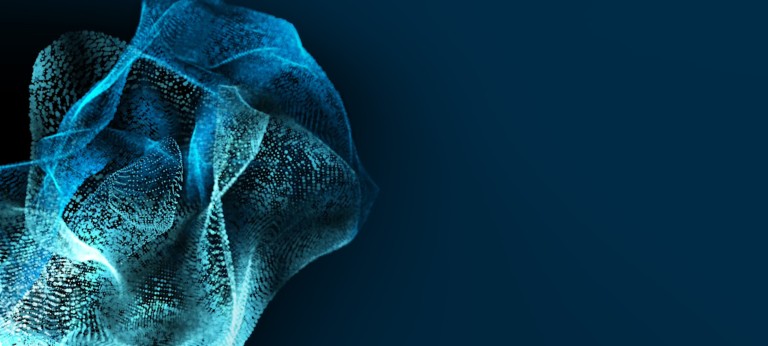 Amsterdam's Schiphol Airport leading the change to sustainable and electrical flight
Four questions on sustainable flight with Denise Pronk
Aircraft electrical propulsion is predicted to be the next big disruptor of the aviation and aerospace industries. However, the role that airports will play is often overlooked. Rather than passively adapting to the technological demands of electric aircraft, and as part of a broader sustainability mission, Amsterdam's airport Schiphol is working to lead the change. To learn more, we interviewed Denise Pronk, Head of Sustainability at Royal Schiphol Group.
In general, how is Schiphol Airport working towards becoming more sustainable?
The basic philosophy is that everything that can be zero emission, should be zero emission. For example, we looked at replacing airside transfer buses with electric vehicles. The buses travel short distances at low speed, which actually leads to worse diesel emissions than normal use. We asked a Dutch supplier if we could switch to electric and were told these were not available back then. Given how poor air quality is at airside, we decided to work with a Chinese battery company, who took the entrepreneurial approach of building a bus around one of their batteries.
We now have 35 electric buses at the airside space which have been running for 3 years now, and the Chinese company is now delivering electric buses to airports around the world. In fact, Dutch companies now deliver e-buses, so we really changed something! On top of that, since March 2018 100 buses to and from our airport are electric. Together they comprise the largest zero-emissions bus fleet in Europe. We've reached this achievement by working closely together with the bus company and the Amsterdam Transport Region.
Another aspect is our energy use – we now have a partnership with a Dutch energy company, which we worked with to build additional wind farms, on land and at sea, to help with the airport's energy sufficiency. As a result, we now have 100% Dutch wind electricity powering Schiphol airport.
Of course, other users of airports (including airlines and ground handlers) must also play an important role in improving overall emissions, for example by making greater use of electrical equipment on aircraft and ultimately moving towards electrical propulsion. We have co-developed a mobile electric Ground Power Unit since we believe that remote handling should also be zero emission in the future. A significant intermediate step, which could have a big impact on emissions at airports, in particular, would be electric taxiing of aircraft, and I suspect that this will be realised within a couple of years.
Where do you see airports playing a role in the electric aviation trend?
There is a public debate on the impact of aviation, and our role as an airport has changed because of this debate. For example, I recently presented at a major aerospace manufacturer to explain why manufacturers, airlines and airports have to work together to solve their joint challenges. There are really interesting discussions in the aviation sector, and the game is being played at the points where different organizations interface with each other. Airports have now become more active in the discussion for how aviation can become more sustainable.
The urban air taxi trend may also be relevant for airports – I recently attended a panel where I heard that in America, 5% of airports serve 95% of all passengers. There could be a use case for flying passengers in smaller airplanes and cars to secondary airports. In congested cities, people could use an urban air taxi to travel to the airport.
How does Schiphol airport plan to participate in making electric flight a reality?
Worldwide, the demand for aviation doubles every fifteen years. People like to explore the world, travel for work or meet family and friends. Aircraft have become more energy efficient in the last few decades – however, demand for aviation has outpaced the efficiency improvements so there is no absolute CO2 reduction realized. To keep the rise of the temperature well below the two degrees (Paris Climate Agreement 2015), CO2 emissions have to be cut in the coming decades.
To contribute to this worldwide challenge, the Dutch aviation sector, including Schiphol airport and research institutes have joined forces and have set up a joint sustainability action plan. The aim is to reduce the CO2 emissions of aviation from the Netherlands by 35% by 2030 and bring them back to the 2005 level. The organisations have indicated seven themes they will work on to achieve this goal. Zero emission airports are just one theme; Schiphol incentivizes the use of quiet and clean aircraft by differentiating airport charges. With costs for noisy and polluting aircrafts being higher, this would also favour electric aircraft in future.
Radical fleet renewal is another topic, it's about the use of newer aircraft types but also about accelerating the development of hybrid and electric propulsion. Two-seaters used for General Aviation are already available in an electric variant and multiple suppliers are working on larger GA aircraft. For large commercial planes, we expect to welcome hybrid aircraft first.
What additional infrastructure would be required at airports to enable large-scale use of electrically propelled aircraft?
One key aspect is the energy input required to power electric and hybrid aircraft, at least currently. It is not clear what the energy supply will look like in future: batteries could be changed during handling, it could be fast charging. We don't know yet. But we know we have to be ready for change. the net electricity supply should be strong enough to deliver the extra energy required. To ensure low emissions, airports will likely need additional renewable electricity generation on site, or another clean energy option such as a hydrogen plant near the airport. Additionally, electric aircraft probably will not have the same size or features as current architectures, which may require an infrastructure adjustment at airside, et cetera.
How will the industry evolve due to electric propulsion? How will electric propulsion impact your company? We invite you to contact us at EP@rolandberger.com , or connect with Robert Thomson or Nikhil Sachdeva via LinkedIn to discuss your thoughts.
Interested in finding out more about exciting developments in the field of electric propulsion? Register here to receive the latest updates delivered straight to your inbox.