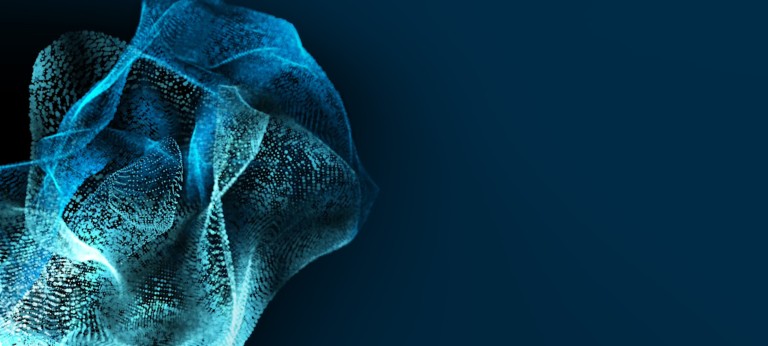 Construction tech startups drive strong turnaround of the industry
Findings from six years of the Construction Startup Radar
For the past six years, representatives of startup companies in the construction industries have been sharing their thoughts in interviews with us. Now, Roland Berger partner Kai-Stefan Schober reviews the insights he has obtained from these conversations. He also talks about the changed role of BIM and recent developments in real estate.
Kai, the Construction Startup Radar was launched several years ago. If you think back to the early days, what have been the most important developments during that time?
In the intervening years, we have been able to observe the rapid development of the startup scene in the construction sector. The Startup Radar has grown from a project to a permanent fixture in our construction practice. We have published more than 35 articles to highlight innovative solutions and to show what is possible around the topic of construction and what new ways there are for solutions that already exist. The range spans from purely digital to hybrid to purely operational solutions on-site. We will continue to report on the innovations in the construction scene going forward.
What has surprised you most in the construction industry recently?
I have been very excited by the strong digital turnaround in the construction industry in recent years, which has been driven mainly by construction tech startups, or ConTech startups for short. The innovative power of startups is providing immense tailwind to the construction industry, which has struggled with digitalization. Mainly due to the Covid-19 crisis, which called for wide-scale working from home, large companies had to completely rethink and do more and more of their business online. Also, the labor shortage and the increased shortage of raw materials caused by the Ukraine war are stimulating digitalization, too. Although the construction industry is still one of the sectors with the lowest levels of digitalization, it is very exciting to watch it change and to actively help shape the transformation.
Which construction startups are currently bringing particularly innovative technologies to market?
The most innovative ideas are currently coming from startups, which often question established processes with a completely different view and bring unconventional ideas into the company. Many startups have been launched around Building Information Modeling (BIM). Although the role of BIM has shifted from its initial purpose.
How has the role of BIM changed?
The role of BIM has truly changed significantly. Years ago, it was a visionary idea that was first used in countries such as Australia and the UK and received little attention in the rest of the world. Today, BIM has established itself in numerous countries around the world, especially in the development and construction phase. BIM has become the digital backbone of construction, as we forecasted, and is essential to the success of large-scale projects and mandatory for institutional projects in many countries. The next step is the continuous use of data generated by BIM, which will become a digital twin of the assets under management. Most companies make little or no use of the data available through BIM after the development and construction phase.
There are many reasons for this, the most prevalent being the unrecognized potential of the data generated, but also others such as facility managers not being able to work with BIM models. Yet BIM has many value-adding functions, for instance in Corporate Real Estate Management (CREM), which we discuss in more detail in a recent study.
Can you tell us more about this CREM study?
For this study we analyzed more than 30 manufacturing corporations and had numerous deep-dive interviews with CREM experts. We noticed that most manufacturing corporations are seeing CREM merely as a cost center and do not realize its potential as a profit center. Therefore, we created a holistic framework for forward-thinking companies to adopt in order to create the most value from six key areas of a business. Our study shows how smart manufacturers increase their productivity, improve the utilization of their real estate and reduce their real estate and facility costs at the same time by as much as 30%.
Many industries are currently affected by global crises – where do you see the biggest challenges for the construction industry in the DACH region?
In its current state, the DACH construction industry is fundamentally strong. Nominal order income, order backlog and overall sales are all (still) positive. But there are several weakening indicators that are a cause for concern. For example, the gas shortage has already led to a 60% increase in prices. Industrial rationing over the next year is a very real threat. And inflation is already at 7–8%, leading to rising interest rates and construction uncertainty. High uncertainty leads to high risks but also to high opportunities, where strong startups could arise. To offer more clarity in these uncertain times, we have developed a new Roland Berger Construction Radar that tracks the most relevant industry drivers and disruptions.
Stay up-to-date with the newest happenings in the world of digital construction by signing up for our regular newsletter. Get news on our current featured startup and the latest relevant updates delivered straight to your inbox.