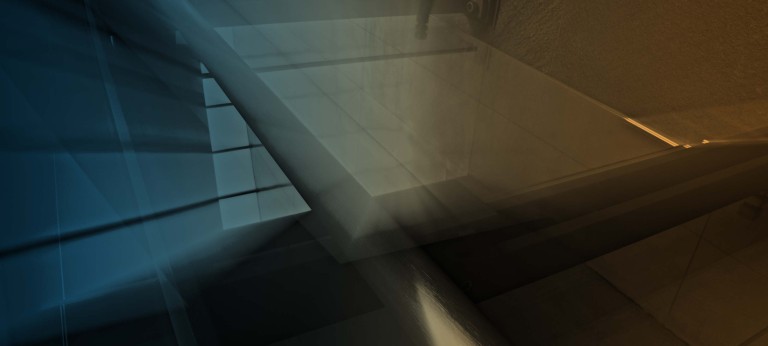 Construction Startup Radar
Three contech trends for the 2020s
Findings from the Construction Startup Radar
A number of new tech markets have appeared in recent years with names like fintech, proptech and insuretech. Contech, on the other hand, short for construction technology, doesn't quite sound familiar yet. Contech incorporates technologies used in construction, such as solutions primarily for the concept, design, engineering and building phases of the construction process. Proptech, for its part, tends to adopt more of a real estate perspective. Thus, proptech primarily includes solutions for use in the operation and maintenance of an existing building.
Construction technology and the funding of companies in the contech space is picking up speed: Autodesk notably invested in and later acquired companies such as Plangrid and BuildingConnected. In 2018, Katerra raised USD 1 bn (Series D) in one of the largest US venture rounds of the year.
Since 1999, a total of USD 4.1 bn has been invested in contech globally, ranging from seed funding to early and late stage rounds, according to data provided by Tracxn. Contech is picking up fast, with global funding peaking in 2018.
As part of the Roland Berger Construction Startup Radar , we interviewed around 20 contech startups on their perspectives on the construction industry in 2020 and the role of digitalization. The featured startups represent the wide-ranging field of contech: from marketplaces for construction materials to field or project management software and AR/VR solutions. Such new solutions have the potential to facilitate new business models and go-to-markets.
With 2020 rapidly approaching, it is due time to review the startups' vision for a digital construction industry based on three key trends for the 2020s:
AR and VR make digital construction tangible
Connectivity becomes key
Smart equipment creates on-site data
BIM is seen as an enabler encompassing the digitalization of the entire value chain to achieve a connected construction environment. BIM could be the most disruptive digital instrument in the industry, subsuming all major contech trends.
Allocating funding to construction segments
A review of global contech funding by segment supports the three trends for the 2020s. Based on Tracxn data, it's possible to allocate funding to the various segments. Tracxn has been tracking the funding of contech startups since 1999. According to their database, most funding since then has gone to project management, accounting for over USD 2.1 bn in the period to April 2019, followed by BIM (incl. libraries) and marketplaces with USD 0.5 bn each. The three trends for the 2020s that were identified based on interviews conducted for the Roland Berger Construction Startup Radar are considerably smaller in size. To date, AR/VR comprises USD 124 m in funding related to visualization, i.e. virtual tours and augmented reality – both for new build and renovation. Smart equipment accounts for USD 161 m, including asset tracking as well as robotics and solutions for field inspection. Connectivity, with USD 421 m in total funding, encompasses various field management solutions such as task management, progress tracking and safety-related software.
AR and VR make digital construction tangible
There is a great deal of enthusiasm about augmented reality (AR) and virtual reality (VR). Both seem to make digitalization tangible and use cases are manifold. Booths at trade fairs featuring AR and VR technology for the construction industry often attract many of those passing by. Donning a pair of AR glasses can allow visitors to dive into the world of a plumber: In combination with 3D models, it becomes possible to visualize behind-the-wall piping with an overlay of directions for how to fix a critical water leak. A 3D or BIM model is often easier to understand with VR glasses on: You can navigate through the model in the concept and design phase – assuming you've spent some time mastering the control equipment or joysticks . In the virtual model, clashes between structures can be identified and annotations made right away. The Berlin startup AllVR is working on just such a solution enabling stakeholders in a construction project to collaborate regardless of location, thanks to VR.
Connectivity becomes key
Typical construction projects involve numerous players throughout the construction process. Off-site and in the field, the "three Ms" are crucial: men, machine and materials. They have been interacting successfully for years. With construction productivity stagnating, many startups expect digitalization to bring significant efficiency gains by connecting the three Ms. The Internet of Things (IoT), cloud computing and wireless technology can make a digitally harmonized and integrated construction process a reality.
In February 2017, Sablono explained how connecting stakeholders and linking devices and information appropriately is crucial – especially as managing project schedules is becoming ever more complex.
In March 2018, Cosite shared with us how they bring WiFi to construction sites to ensure connectivity as a prerequisite for real-time data.
Smart equipment creates on-site data – Automation is the future
Construction is one of the last industries still relying heavily on pen and paper, especially on the construction site. Without (digital) data, it is in fact impossible to identify substantial improvement potential, optimize processes or realize efficiency gains. Collecting on-site data in a structured way forms the foundation for data analytics, big data or artificial intelligence. This holds true for companies along the entire construction process, such as construction distributors and facility management companies. Structured data and the analysis and management thereof forms the basis for optimization potential as well as for new business models.
In January 2019, Wakecap talked about how innovative and smart construction equipment can provide contractors with critical information. Their sensor-equipped helmet enables fully automated data collection streamed from the site to project management software.
As soon as digital workflows are established and data can be interpreted in a meaningful way, automation is just around the corner. In combination with artificial intelligence, further productivity gains are within reach to predict budgets, schedules and potential safety issues.
In May 2018, Capmo explained how they make the construction execution digital and collect on-site data on construction defects. The startup is planning to use AI and big data not only for analysis but also to facilitate many tasks, such as automated document and picture labeling.
Implications for companies in the construction industry
It is clear from the examples outlined that startups take a bold view on the future of construction. This implies that companies in the construction industry can no longer sit back and claim that construction is not ready or not digital. With the advent of new technologies and the availability of structured data, materials manufacturers, distributors, contractors and facility management companies alike need to challenge their traditional business models and assess how to tackle new business models or go-to-markets.
About the Roland Berger Construction Startup Radar
Since early 2017, we have interviewed entrepreneurs in startups from across Europe and beyond. Based on a semi-standardized set of questions, we have placed the focus on the construction industry in 2020 and the role of digitalization, as well as business models and the vision of startups.
The interviewed startups are still comparatively young market participants: Most of them are around 2–3 years old, having been founded between 2011 and 2018. More than half of the interviewed startups were founded in 2015 or 2016. Most of the startups have between 1 and 9 employees, though the number of employees varies greatly in the range from 2 to >120. Half of the interviewed startups have less than 10 employees. Business models vary significantly among the startups. Solutions range from software for project and task management to on-site innovations such as robotic elevators or drone services. We have also presented players who are challenging the traditional distribution channels with online solutions or offering communication and collaboration platforms (with or without the involvement of BIM).
In terms of target clients, the startups have a strong focus on construction companies, with facility management companies coming next. Construction suppliers (i.e. producers of construction materials and equipment) and builders' merchants (i.e. distributors) are less often targeted – they were each mentioned by around half of the interviewed startups.