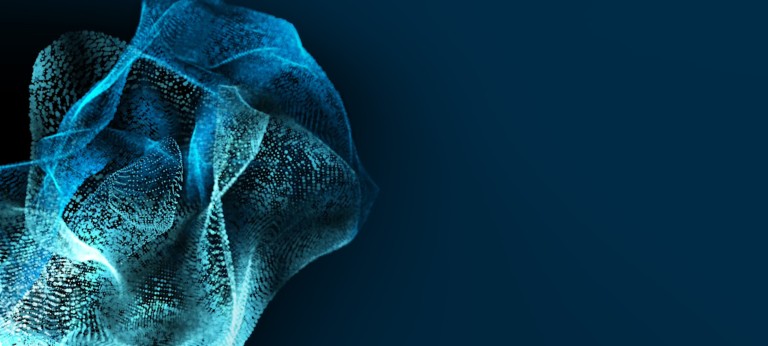 Boosting construction efficiency with building information modeling
Public construction projects with shortcomings regularly appear in the news. How could these scandals be prevented? And how could the efficiency of any building process be increased? To answer this demand the start-up PAVE offers software based on Building Information Modeling (BIM) technology. The latest construction plan is always accessible to all involved parties. The proceedings can be monitored in real time and defects easily get identified for removal. Compared to current standards – where the various parties in construction projects are often not perfectly aligned – a high percentage of time and money may be saved.
This interview is part of a larger dossier called Construction Start-up Radar .
What will the construction industry look like in 2020? What role does digitalization play?
BIM and digitalization will further expand and become a standard in the construction industry across all phases. All stakeholders of a project will use BIM as a common data environment, from financial and construction planning to execution and maintenance.

For the first time in construction history, data, which has been unstructured and scattered in the past, can be gathered and analyzed in a structured way to identify inefficient processes and unreliable partners, and to accurately predict outstanding financial and resource needs at any given point in time.

Artificial intelligence is the second technological driver that will dramatically change how processes are designed and executed in the industry. As AI eases many tasks – like automated document and picture labeling, picture-based identification and clustering of defects, real-time adoption of project management timeline, etc. – it becomes more and more important for construction companies to invest in software products and organize data in a structured form. Hence, we believe that by 2020 companies in the construction sector will need to focus on building up and leveraging digital processes, rather than just looking for another way to cut costs, in order to be successful.


What is your business model? What makes you and your company unique?
We use artificial intelligence and big data analytics techniques to make the building construction and maintenance industry more efficient and sustainable. This is largely overdue. The construction industry today causes 52% of global waste, is responsible for exploding housing and infrastructure costs and is the second least digital industry in Europe. We offer a SaaS tool for issue and task management, construction monitoring and document management.

PAVE supports construction site managers, engineers, and facility managers to realize buildings faster. Using PAVE saves our customers between 60% and 70% of working-time and can reduce overall project costs by 7%. The collected historic data from all construction execution projects using PAVE further allows us to identify potential liability issues and legal claims in advance to inform and warn users.

In sum, we support our customers in a first step to digitize existing construction processes. Yet, our strong research background in artificial intelligence and deep learning allows us to automate large parts of the work on the construction site. This includes, but is not limited to speech recognition, identification, and labeling of constructions issues based on pictures, extraction of structured tasks from unstructured email conversations, and assigning performance ratings to subcontractors.


What is your company vision for the next five years?
In everything we do we want to use innovative technologies and new ways of thinking to create better places. In five years from now we want to be the leading construction operating system in Europe, offering digitalised processes across all construction phases. This includes commoditizing the usage of BIM models and AI technologies, but also to win major clients outside of the German speaking market.


What does your revenue model look like?
As a software and a service company we charge clients a yearly subscription fee to use our product across all devices. During projects users can grant subcontractors free access to the platform for single projects in a view-only mode to handle processes via PAVE.

On top of our all in one license fee, we offer system integration into ERP and DMS systems to further utilize the IT infrastructures of our customers. Additionally, we consult and coach our customers in data analytics and data-driven processes to optimize their operations.


How is your company funded?
PAVE is cash flow funded, supported by a strong network of academic and industry partners and winner of several national and international competitions and grants.


As a start-up, what is your next goal? What partners do you need?
At the moment we are looking for sales distributors and sales consultants to join our mission, as well as motivated junior and senior talents to join PAVE in different roles.


Who are your key clients?
Our clients range from small architecture offices to large European construction companies. More specific, our clients include: General contractors, construction companies, engineering offices, general designer, facility managers, project developers, private and public asset owners.


What are the biggest challenges your clients are currently facing?
Architects, engineers and others working as construction site managers receive over 100 emails a day about construction defects and issues alone. Additionally, they have to deal with unstructured information coming from calls and meetings with stakeholders. This often heavily distracts them from running a construction site, rather than providing essential information. Receiving data in a structured format can solve these issues. While this is one of the most pressing challenges for clients, they also struggle with not being able to collect open liability claims due to missing evidence and unnecessary construction defects caused by partners working with different construction plan versions, etc.


What options do you offer to potential clients to face their challenges – like workshops or coachings?
Clients will be able to meet the majority of described challenges using PAVE's intuitive software-as-a-service tool for issue and task management, construction monitoring and document management.

Additionally, we offer free support and customer-centric onboarding services. Upon request, we also organize workshops and seminars in lean management and data-driven BIM project management in cooperation with partners.


What prerequisites – such as infrastructure, trained personnel, etc. – do your clients need to bring?
Any user can download our smartphone and tablet applications for free or use the PAVE web app to start digitizing construction processes. There are no further prerequisites and users can get to know all functionalities of PAVE during a two week long free trial.


INFO BOX
Name: Dr.-ing. Patrick Christ
E-Mail: info@pavegroup.de
Company: PAVE Group GmbH
Website: www.pavegroup.de
Founding year: 2017
Number of employees: 15
Headquarter: Munich, Germany
Editorial note: In 2019 the company name changed from PAVE to CAPMO .
Stay up-to-date with the newest happenings in the world of digital construction by signing up for our monthly newsletter. Get news on our current featured start-up and the latest relevant updates delivered straight to your inbox.