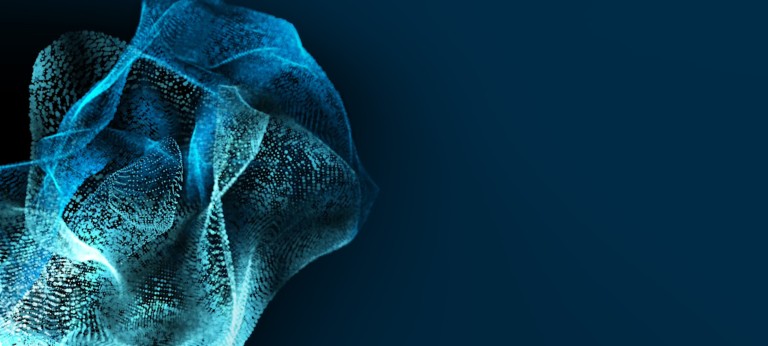 "Digital twins" will pave the way for industrial electric vehicles
New study examines the key drivers and most promising technology to hasten adoption of off-highway electric vehicles
As passenger vehicles rapidly adopt electric powertrains, what will the immediate future look like for industrial, commercial, or otherwise "off-highway" vehicles? Where and how might electrification revolutionize this important segment of the automotive market?
To find out, Roland Berger recently partnered with Gamma Technologies, Chalmers University of Technology, and several industry experts to research how this 3% subsect of the total automotive industry will change as early as 2025.
5 main drivers of industrial electrification
After studying the electrification trend of off-highway vehicles, identified five primary drivers that are pushing the industrial vehicle market to adopt electric powertrains sooner than many expect. They are as follows:
Global emission regulations
Local emission and noise avoidance
Fuel efficiency
Powertrain cost regulation
Small autonomous robots
In our view, these drivers will push electrification to all key sub-segments of the off-highway segment. This will be led by compact and underground mining vehicles, given their favorable total cost of ownership, followed by other off-highway applications in agriculture, construction, and material handling.
Sustainability cannot be understated
As global emissions standards become increasingly stricter, the need for sustainable industrial vehicles cannot be overstated. Although heavy-duty vehicles still aren't required to meet specific CO2 targets, the US, Europe, China, and India are all expected to pass new regulations by 2025.
Nevertheless, local noise ordinances and emission bylaws are already affecting urban construction projects , making it increasingly difficult for traditional industrial vehicles to comply with. In addition to smaller equipment, these are the types of projects where we expect the earliest adoption of electric drive trains to occur.
But industrial electrification means more than just sustainability. There's also a strong business case to adopt electric powertrains over traditional diesel engines. Leading industrial manufacturers expect between 20-50% in fuel cost savings and less time spent refueling and maintaining electrified off-highway vehicles, something all of them are already investing in.
New digital tools will hasten adoption
In light of increased sustainability and profitability pressures, promising new digital R&D technology has emerged to speed the development of industrial electric vehicles and connect the digital and physical worlds for optimum performance. In fact, these new tools will play a key role when researching, testing, and developing off-highway electrification in faster and cheaper ways when compared to conventional methods.
But they will also improve the in-field management, communication, and efficiency of industrial electric vehicles. Using the latest modeling technology, so-called "digital twins" will allow engineers to uncover uncertainties sooner in the development process with faster testing and gain greater confidence in the field with more immediate and real-time feedback on the overall health and performance of the vehicle.
Although electrification presents a new set of challenges for R&D departments, the competitive landscape, stricter regulations, and ecological warnings all require a new way of thinking and faster response times from the entire industry. In our view, "digital twins" are the most powerful tool to better understand how a vehicle works early in the design process, speed its development, and ultimately increase the in-field performance and health of the asset.
The future has arrived: click or call to learn more
We believe electric vehicles are here to stay and that the industrial vehicle market will start adopting them as soon as 2023 in select applications. In short, the time to act is now. Industrial electrification is not a matter or if or even when. The revolution has already begun.
To that end, we recently partnered and co-sponsored the development of a multi-physics "digital twin" on behalf of a client while designing the battery system for a new electric mining vehicle. The early results were promising and validated the use of "digital twins" for not only industrial electric vehicles, but entire fleets of them. Armed with that experience, we can help to identify how and where electrification makes the most sense, and then use "digital twin" technology to lessen the burden of transformation in both your R&D and in-field operations.
To learn more, including key considerations by industrial segment, total cost of ownership predictions, first-mover applications, and more details on our recent "digital twin" case study, please see our full presentation on how "digital twins" will speed adoption of off-highway electric vehicles or contact us.
Register now to download the full report on off-highway electric vehicles with insights into future developments and new modeling technologies such as "Digital Twins".