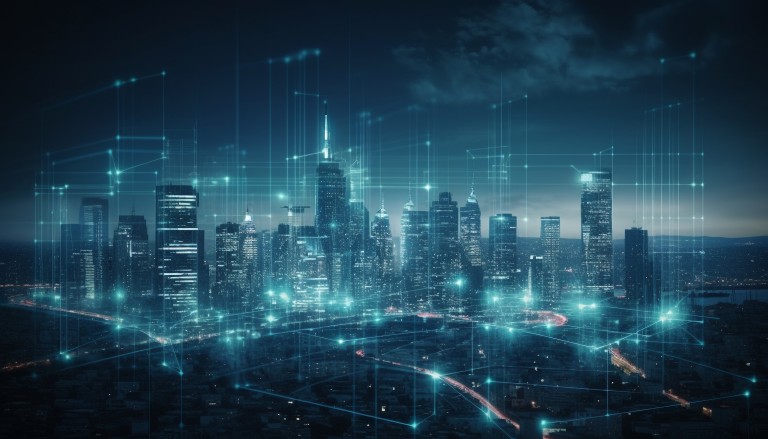 Driving Digital Growth: The Critical Role of TowerCos and InfraCos
In an increasingly digital world, digital infrastructure is one of the most critical elements that sets the foundation for growth and development.  Roland Berger has been an active contributor to the growth of digital infrastructure globally having supported multiple players across the value chain to enhance regulatory environment, innovate their business models and enhance their operating models.  TowerCos and InfraCos stand to play a more pivotal role in driving the development of the sector with the disruption that 5G and digitalization is bringing – our recent study "Towering Above" highlights the role, importance and benefits that they can bring in a changing industry environment. In order to unlock the full potential, TowerCos and InfraCos need to evolve and transform the role they play in the eco-system – changing from real-estate driven players to integrated and diversified technology provider with a broad portfolio of infrastructure assets and services.
This transformation is ongoing and very dynamic, and in order to have a broad business picture we often talk to the main industry players.
Hereafter, Ahmad Ridhwan Azizan, a principal for our TMT practice in Malaysia, interviewed En. Adlan Tajuddin, CEO of one of the leading InfraCos in Asia, to discuss industry's viewpoint on how TowerCos and InfraCos are evolving their role, business models and operations, what it takes to transform and why it is so important for industry that TowerCos and InfraCos embrace this transformation.

Some key takeaways of this disucssion:
Telecommunications industry is being disrupted – with status quo no longer sustainable for telecom operators given explosive demand for data and pressure on telco player financials
TowerCos and InfraCos have been evolving their businesses to support the eco-system – increasingly diversified asset portfolio (including small cells, edge infrastructure, fiber amongst others), shift towards managed service and value-sharing models with telecom operators with services such as managed network, power solutions, active models / Network-as-a-service emerging
This has required that TowerCos and InfraCos to radically transform the way they do things – investing into new capabilities such as data analytics and sustainability, reconfiguring the commercial and engagement models from pure "land-lord" model to more involved roles in support deployment, roll-out and maintenance of digital infrastructure for players, and leveraging more strongly on partner eco-systems (including equipment vendors, IT service providers) to build more comprehensive propositions
Significant benefits can be realized through TowerCos and InfraCos taking a more prominent role in the eco-system – ranging from savings for telecom operators, acceleration of national digital agendas and lower carbon footprint through efficiencies and higher asset sharing
To support this development, the regulatory environment needs to be more condu. Roland Berger sees 5 key thrusts that regulators and policy makers should focus on to foster the development of digital infrastructure:
Please enjoy all details of the discussion in the video below:
Driving Digital Growth: The Critical Role of TowerCos and InfraCos