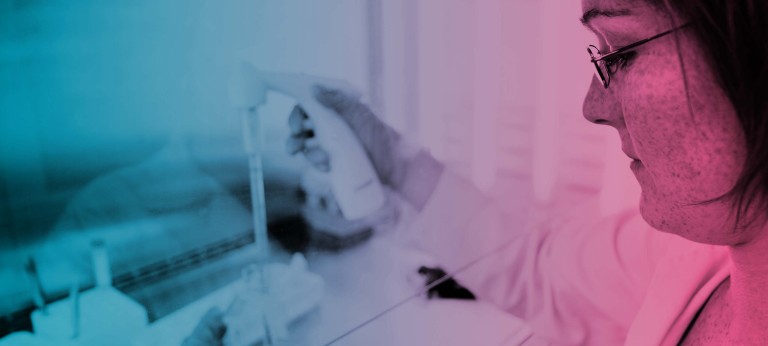 Europe's chemical companies are banking on a future in specialty chemicals
Chemical companies are set to accelerate their portfolio restructuring activities in the years ahead
Increasing advances in technology and ever more sophisticated product requirements are prompting more and more companies from the European chemicals sector to switch their focus to specialties. The latest figures show that this industry segment is not only growing faster, but is also significantly more profitable than areas like basic chemicals. The large number of M&As involving specialty chemicals businesses in recent months shows just what a state of upheaval the industry finds itself in. Yet the real consolidation has only just begun.
In Europe, "specialty chemicals" seems like something of a magic word right now: A focus on chemicals for high-tech applications apparently promises to solve almost all of the industry's woes, caused by markets becoming increasingly high-tech, product demands rising and companies being forced to comply with increasingly stringent regulatory requirements. The situation is aggravated by the lack of a raw material base: While North America has the benefit of shale gas and the Middle East has its large oil and gas deposits, Europe has little to offer in the way of natural resources.
Some time ago, companies began to adjust their portfolios against this backdrop, with the scale of the restructuring reaching a new dimension over the past year. As a result, Europe's specialty chemical industry has become a whole lot more specialized.
A dynamic sector, specialty chemicals is growing faster than most
With an annual growth rate of 4.2 percent, the global chemical and pharmaceutical industry has expanded at an extremely dynamic pace, growing far faster than other industries over the past five years (global GDP: +2.7 percent). Europe is the world's second-largest chemicals market after China (measured in 2017 revenues). In Europe, however, average production over the past five years has grown by just 2.6 percent annually. Specialty chemicals makes up 41 percent of Europe's chemicals market.
As our analysis (see fig. 1) shows, companies in the specialty chemicals sector have been particularly successful in recent years, making large gains in terms of both growth and profitability. They have successfully moved onto a different growth path to commodities, where business may have become more profitable but growth has been severely lacking. The analysis also shows that chemical companies active in both specialties and commodities perform much worse than others and recently saw a further fall in profitability.
No end to the focusing trend
The figures speak for themselves: Focusing helps – and there is little sign of this changing in the future. More and more European companies are therefore relying primarily on specialty chemicals to help their businesses become more robust , less cyclical and increasingly profitable.
Companies are going in one of two strategic directions:
Portfolio restructuring, where they are buying up significant parts of a specialty chemicals business unit. This process is usually accompanied by the sale of commodity business lines that no longer match the portfolio.
Portfolio optimization, which involves acquiring specific (small) business lines that represent an optimal addition to or expansion of the company's existing portfolio; ideally, optimization is accompanied by the sale of unsuitable business lines.
2018 was a boom year: Selected transactions under the spotlight
One of the most prominent examples of large-scale portfolio restructuring was the carve-out of Nouryon from AkzoNobel, the former being purchased by Carlyle for EUR 10.1 million. The transaction had clear advantages for both sides: It left AkzoNobel able to focus fully on the paints business, while Nouryon was able to significantly improve its specialty chemicals business around surfactants. Evonik is another company looking to focus entirely on specialty chemicals: Its MMA business has already been sold, and other areas are currently being reviewed and look set to follow. The proceeds, which total EUR 3 billion to date, will be invested in business lines that expand or strengthen the specialty chemicals business: In Evonik's case, this includes an additive manufacturing startup that uses specialty chemicals such as polymers in powder form for 3D printing.
SMEs are also focusing on specialty chemicals. Their aim is to continually supplement and improve their specialties portfolios, such as by acquiring small business lines. Croda, for example, has been very successful with its specialty chemicals portfolio around surfactants for some time, achieving a revenue CAGR of 9 percent between 2015 and 2018 with an average EBITDA margin of 27 percent. The company has completed six transactions in the last 24 months alone, including the acquisition of a vaccine adjuvant manufacturer, an agro-specialist and a research spin-off from the University of Lund. What the companies and facilities acquired have in common is that they optimally expand Croda's well-known surfactant portfolio to include high-tech, cutting-edge applications and research fields.
Success factors for switching to a specialty chemicals focus
Consolidation and portfolio optimization in the European chemicals sector have by no means reached their peak. In fact, the race has only just begun.
The companies that will end up being best positioned are those that choose wisely how they restructure their portfolios. Three strategic success factors are crucial:
Strategic coherence: Both businesses need to have a clear strategic focus. The acquisition could be either additive or complementary to the existing business. What matters is that the combined business has a clear strategy. Business lines that do not fit that strategy must be sold.
Value creation: The value of the combined business must be higher than the sum of its parts. The key factor here is profitability, which will ideally be generated from sales growth.
Operational synergies: One of the most important objectives of the merger must be to reduce costs. Savings need to be quickly realizable, especially in production, logistics, procurement and the sales organization.
The trend towards adapting and optimizing corporate portfolios in the chemicals sector will continue in the coming years, as focus is becoming increasingly key to the industry. To minimize the risk of mistakes in the process of acquiring and integrating new business lines, the support of external experts can be very beneficial.