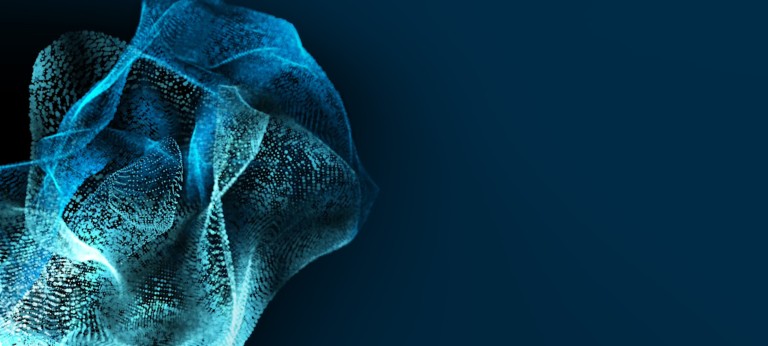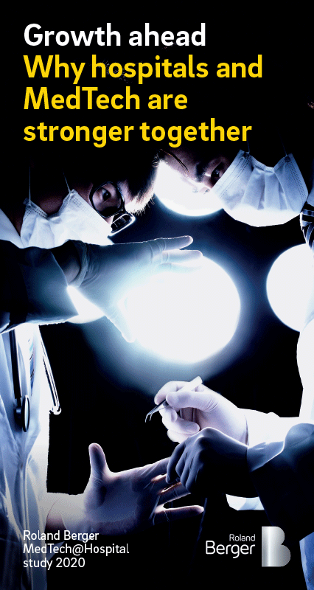 Growth ahead: German hospitals need MedTech companies more than ever
From innovation to cost pressure: How MedTech can help hospitals meet a variety of challenges
German hospitals are suffering. Following years of growth, patient numbers have been in decline since 2016. Government subsidies fail to compensate, they say, and so they are unable to invest sufficiently – an issue highlighted by Covid-19. Hospitals now want the support of MedTech companies to help them drive innovation, increase internal efficiencies and overcome a lack of skilled workers. For MedTech, understanding these challenges better will be the key in enabling the sector to deliver what hospitals need.
Challenging times for hospitals
For this report, we asked CEOs and medical directors at German hospitals about their relationship with MedTech companies to find out more about their expectations and what this means for the sector. As well as providing a deeper insight into the German market, the results also highlight broader trends in the international market.
These are turbulent times for German hospitals. Despite a growing population, patient numbers in 14 of 16 federal states have been falling since 2016. This is affecting hospital finances. In 2019, only 48% of the hospitals we surveyed recorded a profit, while two thirds of respondents feel they are unable to invest sufficiently. They say the result is a "management of deficiencies."
This may sound detrimental to the MedTech sector, but we believe hospitals now need MedTech more than ever. Covid-19 has highlighted a worrying lack of cutting-edge capital medical equipment. Despite their financial struggles, hospitals say investment levels will be above average in 2020 and 2021 for both Covid-related and non-Covid-related equipment.
Beyond that, hospitals expect MedTech to deliver solutions to numerous other challenges, including a lack of skilled workers and growing cost pressures. MedTech can respond by helping to drive digitization within the industry and expanding their financing models to offer hospitals greater flexibility.
Strengthen supply chains
The pandemic will also have long-term effects on procurement strategies as hospitals look to strengthen supply chains. According to our survey, they intend to favor regional or national suppliers over international ones, while more than 75% of respondents said they will keep more inventory stock in future. MedTech companies can help by offering additional services like guaranteed supply or virtual warehouses.
A broad portfolio of services will be increasingly important for MedTech companies as the majority of hospital managers (73%) say they would like to standardize across their clinic(s). One-stop suppliers look set to benefit – which partly explains the growing trend towards consolidation within the MedTech sector.
Partners, not competitors
Almost two thirds of hospitals surveyed said they already cooperate closely with MedTech companies. Only 9% see them as competitors. According to hospitals, the most important goals of these partnerships are to improve the quality of treatment, boost internal efficiency and digitize healthcare. For them, the greatest potential for MedTech is in service areas with minimal patient interaction, such as laboratories and radiology. More human-focused areas like internal medicine and neurology will likely remain under tighter hospital control.
Recommendations
In order to for MedTech companies to deliver the support hospitals need, we recommend focusing on these four areas
Understand current challenges


Facilitate innovation


Help with financing


Drive digitization


Register now to download your study and receive insights on Roland Berger's latest restructuring and pharma & healthcare topics.