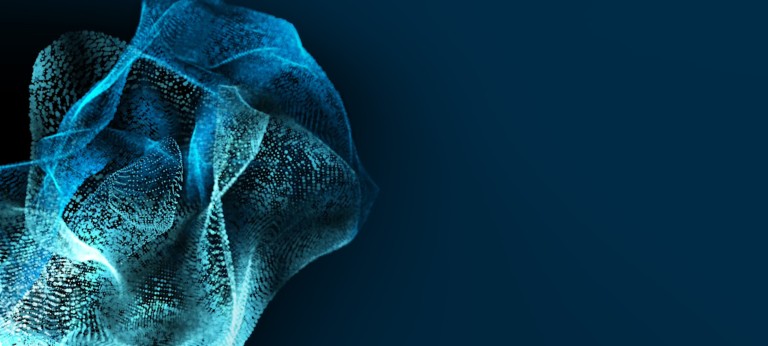 Next level grid operations
How electricity grids need to be transformed to meet a changing energy supply
Most of today's energy grids were designed a century ago. They were built with the needs of the time in mind, with little consideration for issues such as human impact on the planet or climate change. But today's needs are different: We now know where we are headed and are rapidly learning what we can do about it. Until recently, it was regulation and legislation that determined to a large extent the shape of the energy system. In the future, it will be technology that plays the defining role – innovative technology for generation, storage, demand, transmission, and distribution.
New dimensions
Today's grids consist of multiple layers: software and physical layers, commodity layers, security and information layers. The standardization that was once required of the physical grid now resides in the Cloud, in data, and even in the smartphones of consumers. We are convinced that energy grid operators will have to completely re-think and newly calibrate their grid management activities beyond the traditional views, for example, in:
Mindset: Asset classes vs. voltage levels
Stability: Frequency vs. capacity
Responsibility: Behind vs. in front the meter
Operations: External vs. internal workforces
Data: Dynamic/prescriptive vs. static
Components: Smart vs. analog
Coordination: Within vs. across borders
Media: Single vs. multi/cross media
Tackling these considerations head on is key to handling the complexity of tomorrow's energy systems in a reliable and cost-efficient manner.
Future electricity grids
Tomorrow's electricity grids will differ substantially from those of today. In terms of size, we will see a shift from relatively few, centralized, mostly fossil-fuel power plants to a large number of decentralized power plants using renewable energy. The output of these new plants will also be different from that of traditional plants, starting as low as the kilowatt level. Future electricity grids will also differ in terms of the number of feed-in points and the number of players involved. And there are differences relating to fluctuation, as renewable energy relies on variable weather conditions and power generation levels fluctuate accordingly.
Rethinking grid codes in the European Union
The massive overhaul of energy systems to make them more climate-friendly presents many technical challenges. In response, the European Union has reformulated its network codes. Network codes from the basis of individual EU countries' grid codes – the rules that generators connected to the public grid must adhere to so that the country's electric system functions safely and economically.
The new EU network codes introduce a completely new paradigm for operating grids. In the past, voltage levels were used as the basis for defining the tasks and responsibilities of the different players in the energy system. In the new setup, capacity becomes the most important dimension. Thus, asset classes (measured in kilowatts) replace voltage levels (measured in kilovolts) as the key metric.
This radical shift of approach has significant implications. Previously, for example, the connection point of a 50 MW windfarm determined the responsibilities of the owner and the grid provider. Now, the grid provider has to ensure that windfarms in this asset class are black start capable. In other words, the grid provider becomes legally responsible for the proper functioning of the windfarm in the energy system.
What about gas?
Unlike electricity, the future of gas grids will be shaped by both supply and demand. On the supply side, the availability, cost and maturity of e-fuels, hydrogen and other alternatives, as well as the cost of CO2 certificates, will determine what the pipe infrastructure is used for. On the demand side, increasing energy efficiency and policy support for electricity means that demand for gas will gradually fall in many regions at low-pressure level. In addition, gas heating systems will be displaced by electricity-operated heat pumps. At the same time, however, the replacement of coal-fired power plants with gas-fired facilities may have a positive effect on demand for gas at high-pressure level, at least for some years.
The CxO agenda
For CxOs, initiatives aimed at modernization will not be enough: What is needed is reinvention and real transformation. Properly designed and implemented, grids can be a powerful catalyst for decarbonization and economic growth. Two areas of activity should therefore be top of the management agenda:
#1 Revisit your goals: The key dimensions for your ambitions should be reliability, safety, security, resilience, flexibility, sustainability , cost and affordability. Each of these dimensions will give rise to a number of aims, such as ensuring uninterrupted supply of consistent quality, avoiding grid-related hazards and consumer equipment failures, protecting the grid and its operation, ensuring professional crisis management, supporting grid customers in achieving their decarbonization targets, and so on
#2 Address key areas of transformation: Top-priority areas for action include your asset strategy, compliance, operations and intelligence. Key questions range from "Does our current grid structure support the integration of fluctuating, decentralized assets as well as storage facilities?" to "Are we using primary and secondary data to make better, more cost-effective forecasts?"
Subscribe for our newsletter
Sign up for our newsletter and get regular insights on newest publications related to Energy & Utilities.