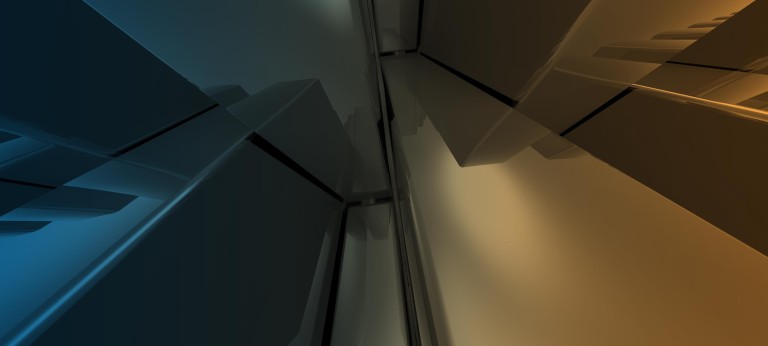 Construction startup radar
Robotic 3D printing for the concrete industry
Increasing sustainability through automation of construction
With backgrounds in engineering and architecture, the team at Aeditive is looking to become a major provider of 3D-printed concrete elements, bringing efficiency and sustainability among other benefits. In an industry that is slow to modernize, the CEO & Co-Founder, Alex, believes the precast plants will see the biggest result of all from Aeditive's services.
This interview is part of the series " Construction Startup Radar ".
Please introduce yourself and your team and tell us about your background.
I am Alex, CEO & Co-Founder of Aeditive. In this role, I am responsible for all commercial aspects of our company as well as for the overall development of the organization. My three co-founders all come from engineering backgrounds. Roman Gerbers is a mechanical engineer, Niklas Nolte a civil engineer, and Hendrik Lindemann, an architect by training. The three of them had worked together as part of a research project for four years before we came together to found the company. They developed our Robotic Shotcrete Printing technology which is now at the core of our product.
Please describe your company and business model. How do you differentiate from similar startups?
Aeditive is an industrial tech startup. With our large-scale 3D printers, we provide an automation solution to the concrete industry , and especially the manufacturers of precast elements. We help our customers to address the shortage of skilled labor while making concrete production more sustainable . There are two key differentiators we have in the market. First and foremost, our printing process uses shotcrete, which offers various technical and regulatory advantages. Second, we offer our entire solution in a service model i.e. our customers pay per use and thus have a flexible cost base which nicely suits their own project-driven businesses.
How did you come up with the idea for your company?
Initially, this shotcrete technology stemmed from my co-founders' research project. We then started to talk to a lot of players in the market to understand their needs and how to best create a product for them. Quickly we understood that there is significant demand for automation, but one would need to think beyond the 3D printing process. In a good position, we had the skills among us co-founders to craft a flexible automation solution for concrete elements.
Who are your key clients?
Our main clients at this point are precast manufacturers, but as we grow in size we will be able to serve other areas of the construction industry.
What has been your experience of the funding process? Compared to other industries is it more difficult for construction startups to receive funding? Please explain what you think needs to change.
We did not experience any issues during fundraising. If you can prove that there is significant demand for your value proposition and have a convincing fundraising story to tell — and we did — then there shouldn't be too many problems. We also observe growing interest by VC funds in industrial tech and construction tech, which is of course great for the industry. It is always more difficult to raise funds for a business model that includes hardware but that holds true for other industries as well. In our last funding round we onboarded two strategic investors from the construction industry who were a perfect fit for us as they support us with know-how and networking capabilities which are accelerating our development.
What role does digitalization play in the construction industry e.g. in improving productivity to increase safety or to offer entirely new building solutions?
We believe that automation technology will be a source of competitive advantage in the construction industry and of course, first movers will be able to gain experience before others do. This in turn will raise the entry barriers. In the past, low entry barriers have permitted a large number of smaller players to get into business in this industry. Higher entry barriers will drive market consolidation both in terms of numbers of players as well as their regional manufacturing footprint. (Vertically) integrated companies will also be able to benefit from other digitalization trends earlier than others, applying BIM, for example, across the value chain faster than isolated players.
Which key trends do you see in this context?
One big trend we observe is a shift to modularization and pre-manufacturing. This initial wave of automation will permit us to use new technology in central manufacturing hubs and then ship ready-to-install parts to the construction site. We also see that automation technology will increase worksite safety and attract different talent to the construction industry; for example, software engineers.
What is your company vision over the next 5 years?
In five years from now we want to be the leading technology provider for 3D printed concrete elements. Our technology will be found in most precast plants next to more traditional automation technology such as pallet circulation systems and formwork placing robots.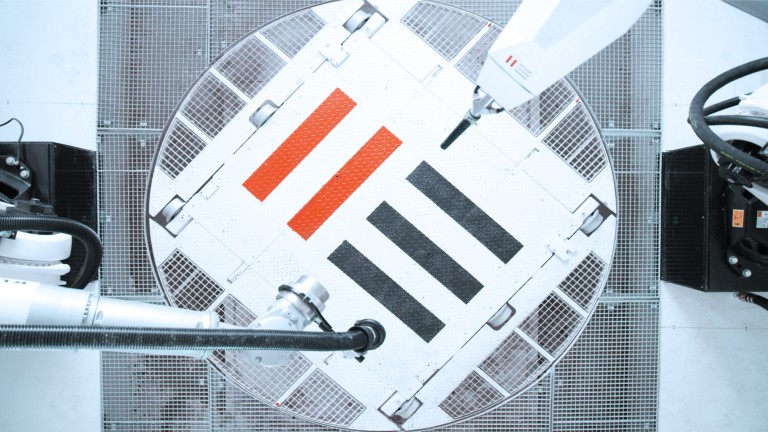 As a startup, what is your next goal?
Next year we will see the first of our 3D printers in operation in two customer locations here in Germany. This is an exciting step for us after we have extensively tested the technology at our development site in Hamburg, jointly with our customers and strategic partners.
What partners do you need to achieve these goals?
We have a broad ecosystem of corporate partners starting from construction chemicals to robot manufacturers and architects. For us, it is a strategic choice to focus on where we can create value for our product and then have partners help out with areas in which we do not want to, or cannot, build expertise at the required pace.
What investments are necessary for your clients to get started working with your solution?
It depends on the customer's preference. As we offer our solution in an Equipment-as-a-Service model, there is no need for an upfront investment.
On a final note - what is your favorite story to tell about startup life in the construction industry?
It's an industry with a lot of family-owned mid-sized businesses; a very entrepreneurial industry. Very often when we meet a customer and discuss challenges we face, it creates a connection. They can share a story from the time when they set up their own company. I enjoy that a lot as there is this mutual entrepreneurial spirit.
Infobox
Name: Alexander Türk
Company: Aeditive GmbH
Website: www.aeditive.de
Founding year: 2019
Number of employees: 20
Headquarter: Hamburg, Germany
Stay up-to-date with the newest happenings in the world of digital construction by signing up for our regular newsletter. Get news on our current featured startup and the latest relevant updates delivered straight to your inbox.