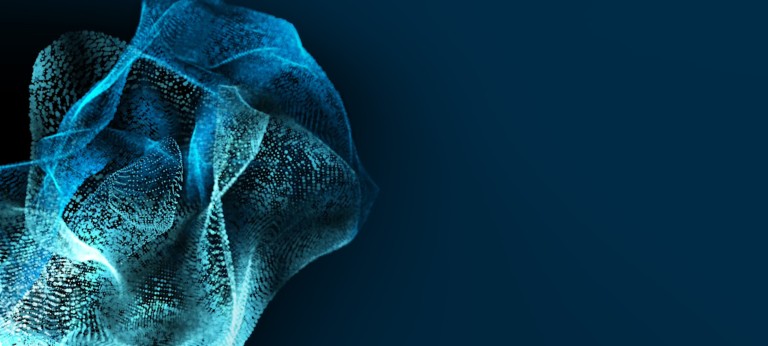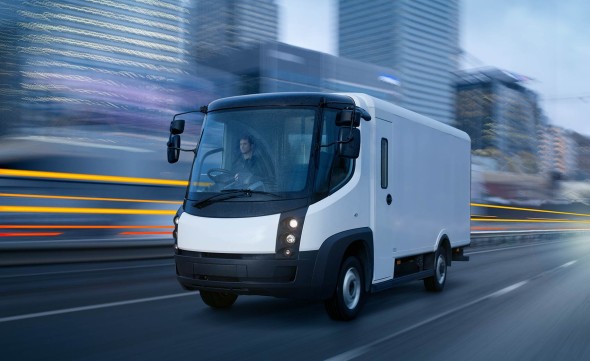 Romanian E-Mobility Index: Accelerated demand growth based on favorable drivers
Roland Berger's fifth annual Romanian E-Mobility Index reveals over 50% maturity and promising growth opportunities, including from battery electric vans
Romania has unofficially passed the halfway point on its road to electric vehicle (EV) maturity. After studying the country's demand, availability, regulations and charging infrastructure in our fifth annual Romanian E-Mobility Index, Roland Berger has witnessed record growth and adoption rates for electric vehicles, in addition to exciting opportunities. In 2021 the index stands at 54 points (out of a maximum of 100), about 10 points above the score registered in 2020.
Of course, the European Union's sixth most populous country still has a way to go before achieving full EV maturity. But the market is more mature in terms of xEV adoption rate than the United States, Japan and South Korea, even though it still lags behind Western Europe. As ownership costs continue to drop – including in the light commercial vehicle segment – the country is making significant strides across all key dimensions of the e-mobility ecosystem.
Here's a summary of this year's key findings to consider before making future investments and strategic decisions in the Romanian mobility market.
Demand, offerings and incentives grew considerably
Last year, sales and new registrations of electric vehicles in Romania more than doubled over the previous record set in 2020. What's more, total market penetration hit a record 7.3%. On top of that, government subsidies reached record levels and were fully exhausted for the first time since we started tracking the industry in 2018. This growth was largely driven by an increase in new available models and generous financial incentives from government subsidies.
xEV offering encompasses a third of the total number of models available on the market
As large manufacturers are diversifying their electric-powered product portfolio and releasing PHEV variants of popular ICE models, as well as launching EV ones, the local offering grew by 30% compared to 2020, reaching approx. 125 models. According to the General Directorate for driving licenses and car registration in Romania, the Dacia Spring was the most popular release of 2021, accounting for nearly 50% of all pure EV registrations. In the PHEV segment, SUVs and higher-end variants account for the majority of new models.
By contrast, the offering of alternative mobility services declined for the first time, as the ongoing pandemic and concerns around regulatory frameworks have pushed some players to exit the market, while others consolidated their position.
Charging infrastructure deployment has slowed
The yearly growth pace of the public charging infrastructure dropped to ~50% compared to ~75% in previous years, partly due to limited available financial support in this direction. Nevertheless, the number of charging installations expanded to approx. 1,000 units, with 3 out of 4 counties now having over 10 charging stations. Planned funding initiatives such as the National Resilience and Recovery Plan are expected to further bolster the market in the upcoming years, especially within the public authorities segment. As of now, stand-alone retailers remain the dominant category within the charging station infrastructure, while fuel stations continue to be modestly represented.
Special topic: Attractiveness and availability of battery electric commercial vans
Automotive manufacturers have already launched on the Romanian market several electric commercial van models with various load volumes and battery capacities, offering certain models with over 300 km range on a single charge. With more releases planned for the upcoming period and increasing pressure on internal combustion vehicles, battery electric vans may prove to be a suitable alternative for commercial operators.
Compared to commercial vehicles running on internal combustion engines, electric vehicles achieve higher efficiency in typical urban driving scenarios (i.e. annual mileage up to 20,000 km), where they often run at low speeds and stop frequently. As a result, the total cost of ownership (TCO) of a battery electric van operating in such a scenario is very similar to that of an equivalent diesel van, even though the base price is currently much higher for the electric van. In addition to improved energy efficiency, an important part in achieving similar TCO is played by existing governmental incentives that reduce the base price by 12-18%.
Even in a semi-urban driving scenario (approx. 30,000 km driven per year), battery electric vans continue to have similar TCO compared to their internal combustion counterparts. Although in this case the electricity consumption per km increases, the improved efficiency of the electric motor in converting the electric energy to movement, coupled with the purchase subsidies, offers the necessary advantage for the electric van.
Thinking ahead – The unavoidable e-mobility is becoming a mature opportunity, and gradually an industry necessity
The intensified push towards the energy transition and carbon neutrality is becoming one of the key challenges and objectives of the century. The European Union and EFTA are at the forefront of this change, driving the adoption of electric vehicles and the gradual phase-out of internal combustion engines, as also recommended by the "Fit for 55" package.
EV charging infrastructure is entering full commercialization state, with limited non-monetary models. Speed of deployment is of utmost importance, as the best-positioned locations are expected to be occupied in the coming 2-3 years.
Traditional energy players should be mindful of this when designing their future strategies – there is an increasing gap in charging station offerings between players such as the oil companies and the leading players from other sectors such as retail or real estate.
E-mobility remains an important opportunity to optimize operational costs, especially considering ongoing governmental incentives and oil price uncertainties. Logistics players can act now and gradually phase out their last mile ICE vehicles; this early mover strategy would position them as sustainability leaders but also enable them to keep costs under control.
About the Romanian E-Mobility Index
REI is an annual report that aims to increase the level of transparency within the e-mobility ecosystem in the Romanian market by implementing a data-driven perspective, centered around the major developments as well as related technologies.
Would you like to know more about the Romanian E-Mobility Index and how companies can profit from the development of e-mobility in Romania? Please don't hesitate to contact our experts Szabolcs Nemes or Dragos Fundulea.
Register now to download the full Romanian E-Mobility Index with insights into the industry growth and its future developments and get regular insights into the newest RB topics.