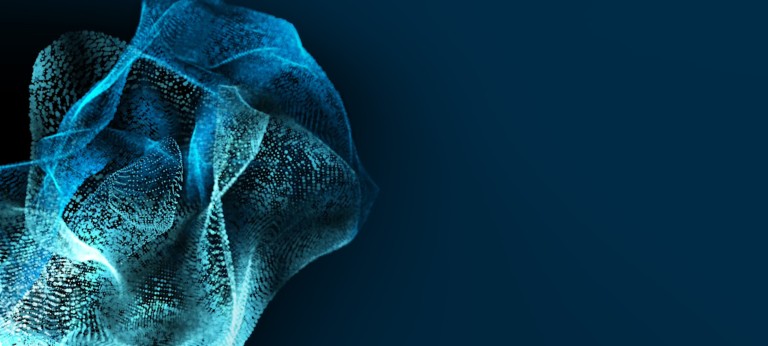 Shrinking Home Care Margins: How Revenue Growth Management (RGM) can help
Over the last two years, macro trends and market pressures have squeezed the margins of US Home Care companies. Here's how industry leaders can change the tide, according to new research by Roland Berger.
American Home Care companies are facing a changing market.
After the industry peaked at the height of the pandemic in 2020, future growth is expected to slow to 3% per year (down from 5.7% two years ago). Three macro trends have emerged that all home care manufactures must understand in the coming years:
Growth of private label. Between 2020-2021, "Private Label" was the second fastest growing Home Care "brand" in America. In short, US consumers are increasingly finding genericized household cleaning products as suitable alternatives to brands they've known for years.
Importance of e-commerce. Between 2017-2021, e-commerce more than doubled its sales of US Home Care supplies, now representing 6.4% of total sales. As expected, e-commerce is the fastest-growing channel in the industry, which is changing how consumers buy Home Care products.
Value of 'going green'. According to the latest surveys, 86% of shoppers under 45 years of age showed a willingness to pay more for sustainable packaging and products. The growing demand for green, "natural" formulated, and recyclable cleaning products is a big opportunity in this segment.

But it's not just these macro trends that are disrupting the industry. Several micro pressures also exist that are putting the squeeze on Home Care margins.
Feeling the pressure
Across the business, US Home Care companies are facing margin pressures from several intense sources including:
Cost basis increases. These are taking place primarily in raw materials, packaging, labor, manufacturing, and logistics.
Supply chain disruptions. Ongoing "out of stock" notices have forced many consumers to switch brands and have put pressure on relationships between the manufacturer and their key trading partners. This also led to difficulty producing accurate demand forecasts, which further compounded the problem.
Ever-changing consumer behaviors. Consumer behaviors rapidly changed during the pandemic. For example, Home Care shoppers quickly adopted e-commerce and bought products in bulk. Now many of those same consumers are reverting back to brick-and-mortar while scaling back on cleaning products purchases due to prior pantry loading.
Decreased brand loyalty. Simply put, Covid made consumers less brand-loyal. With rising inflation and fears of global recession, consumers are increasingly reaching for lower-cost alternatives.

Although these challenges are a very real concern, we believe there is a proven way to overcome them.
Smarter growth decisions
In our view, a complete Revenue Growth Management (RGM) strategy empowers US Home Care brands to address current margin pressures while opening up future growth opportunities. When properly executed, RGM can help with cost-cutting, value creation, and offsetting increased costs from product premiumization (e.g. "greener" formulas). It can also re-establish healthy supplier and trade relationships, reshape channel strategies with "right-size and right price" approaches, and set the right price premium to preserve consumer loyalty.
Overall, a robust RGM capability can help marketers maintain the attractiveness of branded products to both retailers and consumers when compared to private labels. This is accomplished through forward looking data analytics leveraging historical performance in specific market conditions across products, distribution channels and key accounts. RGM can optimize sales strategies by channel and enhances digital capabilities that increase internal productivity and efficiencies. And a comprehensive RGM approach considers the short- and long-term impact of store promotions, plus the ideal channel mix, to maximize sales, profit, and market share.
In short, RGM helps CPGs work smarter and drive growth in an ever-changing market.
There are pitfalls, of course. In our experience, RGM often fails by putting too much focus on top-line revenue and trade investment at the expense of margin-enhancing areas such as retailer assortment, logistical optimization or willingness to pay. Instead of embedding RGM capabilities across the entire business, episodic attempts usually fail to produce a meaningful return. Similarly, poor governance, too many tactical activities, and a lack of leadership with clear goals are also characteristic of failed RGM initiatives.
There is, however, a better way.
What to focus on
In order to avoid those common pitfalls, Roland Berger advises Home Care companies to prioritize the following six elements:
Organizational structure. Design functions, structures, and people that will enforce RGM processes and promote cross-functional collaboration.
Governance model. Rules, principles, values, or guidelines that guide and incentivize behaviors and decision-making throughout the customer and business planning process.
Process development. Identification of key steps of the planning and execution processes that embed RGM in the companies "way of working."
RGM playbooks. A structured and routinized curriculum designed to upskill the organization by teaching and embeding specific analytical techniques and KPIs into functional processes such as customer business planning, pricing strategy and new product innovation.
Reporting & Incentives. Identify measurable top and bottom-line targets and KPIs that can that are embedded in individual and team incentive schemes
Process enhancement. Embed a continual learning mindset that drives upskilling and efficiency improvements year over year

From our past engagements with consumer product goods companies, setting the vision and roadmap across these six elements can begin in as little as 3-4 weeks. Under expert guidance, a full RGM strategy can be up and running in as little as 5-6 months.
To learn more, please contact us—we are here to help and bring decades of experience to home care companies seeking to transform or establish a robust and differentiated RGM capability.
Our consumer and commercial automotive practice addresses key challenges across a wide range of topics, including strategy, business models, operations, performance improvements, and risk assessments.