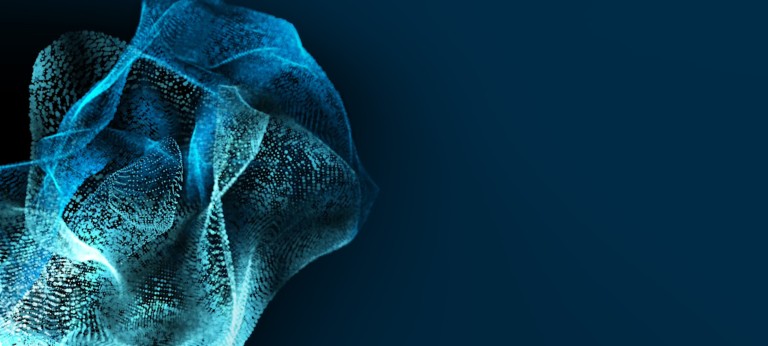 Strategic planning in volatile times
Geopolitical, technological and societal uncertainties are not the least of companies' worries
German business is thriving, the global economy is booming and companies are looking to the future with optimism. Still, business leaders should not lose sight of the fact that they face growing challenges – digitalization, a shortage of skilled workers and the slackening pace of innovation being intrinsic to industry today. Added to that are a panoply of geopolitical factors, such as the uncertainty surrounding US trade policy, the unpredictability of political and economic developments in Iran and Syria, and the lack of clarity over the terms of Brexit in the EU.
In short, we are living in a world of multiple problems, problems that can be very hard for companies to gauge. The potential threats lurk on all sides and involve so many imponderables that they are almost impossible to plan for. With such a degree of possible upheaval to take into account, a three-year business plan must be considered almost visionary and is in any case fairly certain to be overtaken by events.
If you don't want unforeseen developments to catch your business on the back foot, you need to make sure you run an agile organization. Steps you can take include building up financial reserves to cope with a sudden crisis or having alternative plans in place in the event of a radical change in the market in which you operate. And your structure needs to be as flexible as you can possibly make it in areas such as production or regional presence.
As if all of this underlying uncertainty weren't enough, business leaders are, in my view, faced with four additional challenges of a fundamental nature. All of them complicate the business of strategic planning and development.
Filtering out information and analyzing it correctly
One of the trickiest tasks for companies today, given the complexities of the world we inhabit, is to get hold of the information they need and retain control over the issues relevant to their business. Companies' ability to react to new developments is predicated upon their capacity to recognize these as they occur and their power to analyze them thoroughly. Which means understanding the mechanisms behind certain developments and being able to assess the wider implications. And therein lies the crux. Companies must ask themselves questions such as: Where should we get our information in the fake news era? What should be the basis for the in-depth analyses we need in order to make our business decisions? In a world of increasing digitalization where different and often contradictory information can spread like wildfire, what businesses need is more honest information sharing between human beings. And the need for professional advice is growing, too.
Identifying the business case for your company
Digitalization is still prompting difficult questions for many firms. Questions like: How fast and how far should we digitalize our business? Not every business model is the best fit for every company. So what is the right business case for yours? How much should you invest in it and when will it pay off? Really, it all comes down to developing a range of distinct scenarios tailored to your own business and making your investments on that basis. As none of us can fail to have noticed, the phenomenon of digitalization very often sees changes and disruptions, successes and setbacks follow hot on the heels of one another. So investments need to be well considered. Betting on the wrong horse could be disastrous for your business. But waiting too long could equally cause you to miss the boat.
Implementing real leadership
Finding good leaders is an increasing challenge for businesses across the board. Indeed, a lack of leadership can quickly put the brake on a company's development. I believe education policymakers have a significant role to play here in putting in place the right conditions for our schools and universities to turn out the kind of people our economy needs for the future. And I don't mean they should be teaching all of our young people to be highly qualified software developers and IT specialists. Leadership skills and strong analytical capabilities are just as important as we prepare a new generation of leaders to deal with the complex world we live in.
Ensuring intercultural competency for global businesses
Sadly, people in today's world act increasingly confrontational rather than being prepared to talk to one another and work together. This is a dangerous trend – it is the very opposite of what makes a globally connected world. What we should be pursuing at all costs is more cooperation, not confrontation – and to do that we need greater intercultural insight, in business as in the wider social context. People of different backgrounds hold different perspectives on the same topic. What we need to practice here is sensitivity and openness and we need to adopt a more dialogue-based and less confrontational stance.
These four challenges are in my view the key areas that companies should be focusing on. If business leaders manage to keep these four crucial aspects in mind and incorporate them into their strategies, then they will have a sure and stable foundation on which to build the future of their business in a volatile world.