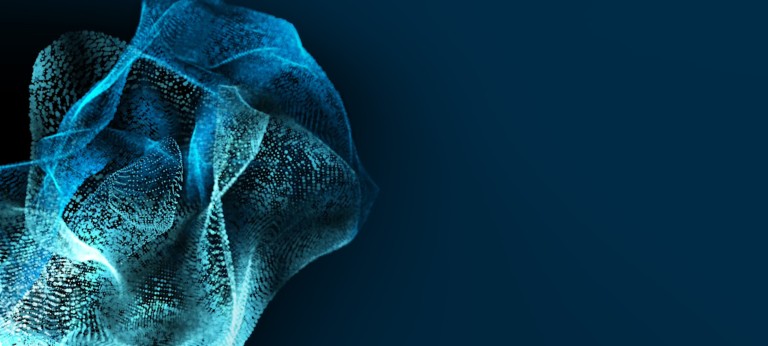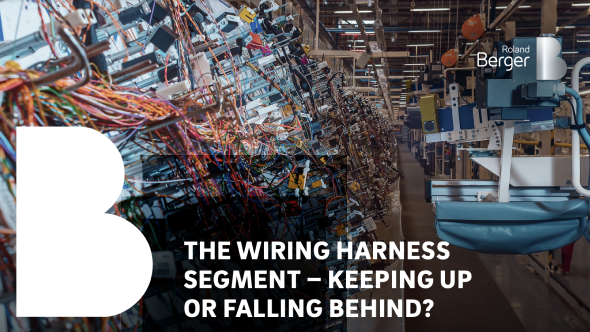 The wiring harness segment – Keeping up or falling behind?
How wiring harness players can rise to challenges and disruptive technologies—and position themselves for a successful future
Wiring harnesses are the "central nervous system" that delivers power and information to the thousands of components in modern cars. A new Roland Berger whitepaper examines current developments in this crucial segment and asks how players in the market should respond to mounting pressures and changing conditions.
The market at a glance
The wiring harness market is dominated by five key companies: two from the US, two from Japan and one from Germany. While these big players tend to assume a leading role primarily in their own regional markets, some—such as Japan's Yazaki—are strongly placed on all the world's markets. The whitepaper analyzes important differences in the strategies adopted by these players with regard to vertical and horizontal integration, for example, leading to varied positionings as either pure-play harness manufacturers or conglomerate suppliers. The benefits and drawbacks of either model are outlined.
After suffering under COVID-19 and the superconductor crisis , market research points to a a recovery in the mid-term, as developments of the vehicle volumes are reflected directly in the wiring harness market. Accordingly, annual volume and value growth rates in the years ahead will be driven by the Chinese market and powertrain electrification.
Industry leaders' response to ongoing pressures
Despite a relatively positive market expectation for wiring harnesses in the mid-term, harness suppliers' face traditionally below average margins. Reason is the nature of the business with almost no potential for automation in assembly and subsequently a very high exposure on labor cost.
Roland Berger's in-depth interviews and research identified five key lessons that can be learned from top players in the wiring harness segment. Above all, the paper homes in on what these companies have traditionally been doing to improve their revenue and margins—but where these measures reach their limits in today's situation:
Cutting costs and raising efficiency
This obvious starting point is problematic in the context of wiring harnesses, as only incremental improvement in production processes is still possible. Attempts at automation have so far been thwarted by the sheer variety of harnesses needed for individual car configurations.
Pursuing vertical integration
To date, efforts at vertical integration have generally been concentrated on high-end connectors, which are very important to OEMs and yield higher margins. For reasons discussed in the whitepaper, the process is difficult, however. OEMs are often reluctant to switch between suppliers, and those suppliers that do integrate vertically have to face up to daunting investments.
Getting OEMs to pay for technical changes
Changes to vehicle designs force wiring harness suppliers to follow suit, often late in the development process and at short notice. This naturally adds to suppliers' costs and further erodes their margins—unless they operate rigorous change management systems and/or can persuade OEMs to pay.
Emerging trends driving the market's future
Beyond these economic and organizational pressures, Roland Berger also identifies three major trends that are driving change in the wiring harness market and will shape its future:
Electrification is bringing huge changes to the specifications (and production processes) for vehicle powertrains .
Autonomous driving too will drive demand for vastly more in-vehicle data transfer and data processing capacity, all of which naturally affects harness design and production.
The transition from distributed to zonal E/E architectures is potentially the most disruptive trend for wiring harnesses and is therefore examined separately and in considerable depth.
Zonal wiring—risks and opportunities
Migrating from the large numbers of decentralized electronic control units (ECUs) used in existing systems to just a few central computing units with tremendous computational power yields several major benefits. It eliminates much complexity and customization, creating a one-size-fits-all architectural concept. It will also reduce the weight of harnesses. Above all, however, zonal E/E architectures open the door to large-scale automation in harness production. In this way, significant cost reductions could at last become a realistic possibility.
The whitepaper also highlights the challenges and risks associated with this exciting transition. Heavy upfront investments with very long payback periods are only the first of these challenges. Alongside the need for spending on technology and infrastructure, however, wiring harness companies must also change their recruiting and build up completely new expertise in software and electrical engineering—all while maintaining existing infrastructures that will still be needed for many years to service the combustion engine vehicle sector.
Next moves for forward-looking suppliers?
The Roland Berger whitepaper makes one point abundantly clear: Zonal architectures are coming, and automation will inevitably accompany them. Discussing the projected timeframe and expected cost savings, the paper urges wiring harness players to proactively target first-mover advantages. Acknowledging the need for substantial financial resources and a wealth of interdisciplinary knowledge, it shows how ramped-up cooperation or aggressive merger and acquisition policies can be the way forward.
Whichever path companies decide to tread, every wiring harness supplier must be prepared to shift up from sluggish evolutionary advances to truly revolutionary developments in the course of this decade.
Download the full whitepaper
Register now to download the full whitepaper on the "Wiring Harness Market" including key insights, suggestions, and current development for players in the industry. Additionally, you get regular insights into future shaping automotive topics.