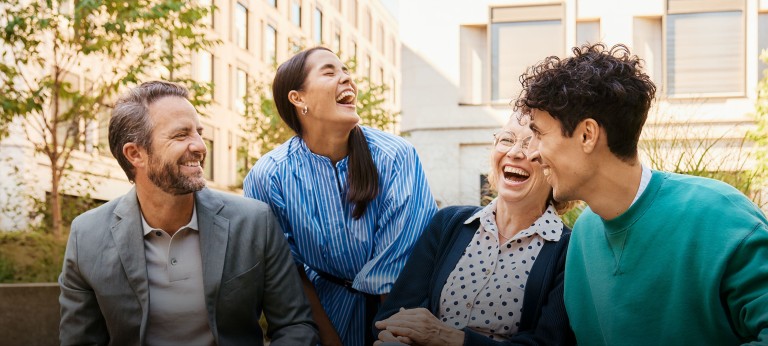 accompanied on your path.
Career stages
Your career in our Corporate Functions
The innovative, international and diverse environment at Roland Berger is the optimal starting point for developing your career. Our Corporate Functions are staffed by talented people from a wide range of disciplines whose knowledge, commitment and ideas make a key contribution to the success of our company.

We'll help you find the role that's right for you and shape your individual career in Corporate Functions. Our entry opportunities at a glance:
Join our team of Personal Assistants
Another important part of our Corporate Functions is our Personal Assistants team. Here, too, you will have opportunities to make a real contribution and grow together with us. You will support our Partners, Principals and consultants with all of the organizational and coordination tasks associated with our very varied project business.
Depending on your professional experience and areas of focus, the following career options will be available to you:
Team Personal Assistant
After completing your apprenticeship/vocational training or graduating from university, you will join us as a Team Personal Assistant and build the foundations for a successful career in the first few years. As a rule, you will be looking after single consulting teams or Principals.
Personal Assistant
After several years of professional experience and/or tenure with Roland Berger, you can be employed as a Personal Assistant. As a rule, you will be looking after several Partners and/or Principals and managing their day-to-day business independently and proactively.
Senior Personal Assistant
Senior Personal Assistant is the highest career level in our Personal Assistants team. Colleagues with many years of wide-ranging and in-depth professional experience look after several Senior Partners or Partners with executive responsibility. In addition to handling the general day-to-day business, you will also be in charge of special topics and projects such as financial controlling or recruiting initiatives for your platform.