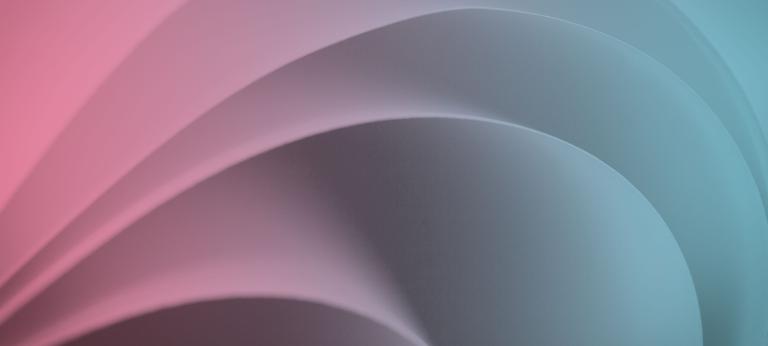 Global electric aircraft developments continue rapid upward trend
The number of electrically propelled aircraft around the world now exceeds 130
Contact us about electric propulsion
Our developments database grew by ~30% between May and October, 2018
An industry-wide shift towards developing electrically-propelled aircraft is ongoing, and recent developments have only increased the momentum. Over the past 10 years, we at Roland Berger have been watching developments in the field closely. Our latest Think:Act publication on the subject - Aircraft Electrical Propulsion – Onwards and Upwards - covered recent developments and evaluated how the aviation and aerospace industries stand to change. Roland Berger is continuing to chart the trajectory of progress in aircraft electrical propulsion - below is our interactive map for you to discover which countries are in the forefront of research and development, who the key players are, and what the major ongoing projects are.
Explore advances in electric propulsion by clicking the black dots and blue pins on the interactive map
The map can also be viewed here (mobile version)


The map reflects only recent development programmes, with first flights from 2010 onwards. Urban air taxis dominate the scene, representing about 50% of all developments mapped. For example, UK-based start-up Vertical Aerospace announced its first, full-size eVTOL test flight in September 2018, with plans to launch intercity services in the next four years. The battery powered VTOL can carry up to 4 passengers and has a range of almost 100 miles.
General aviation is close behind, comprising ~60 projects globally
Within this category, Boeing's GoFly Challenge has spurred on developments in personal flying by offering a $2 million prize to the best near-VTOL device, and the category of "hover bikes" such as the Silverwing S1 and Georgia Tech's HummingBuzz, have proved to be a popular platform. At least half of the first-round winners advancing to the construction phase expect to be completely battery powered.
That urban air taxis and general aviation projects dominate in fully-electric propulsion remains unsurprising. Not only are smaller developments easier to fund and test, but current electrical systems technology still favours lower power and shorter distance flights. A battery gravimetric density of ~500 Wh/Kg would be required as a minimum for viable aircraft that could one day be competitive with today's propulsion systems for regional and large commercial flight; this is not expected before 2030. Today's regional and large commercial electrical aircraft concepts therefore tend to employ turbo-electric hybrid systems at present.
As for who is driving the developments: established aerospace, new entrants, and even major non-aerospace players continue to join the fray. About 60% of developments are being run by start-up and independents such as Faradair, whose Bio-Electric-Hybrid-Aircraft (BEHA) is a 6-seat, eco-friendly aircraft designed for cleaner and quieter travel. Empowered by the freedom to build their business from scratch, these new entrants are likely to play a critical role in the urban and sub-regional markets.
Companies from outside the aerospace sphere are also entering
A notable announcement was the Volante Vision Concept, a three-person, hybrid-electric vehicle unveiled by Aston Martin in July. It can operate in autonomous mode and is intended for urban and inter-city air travel. The aircraft is the first UAT specifically targeting the luxury segment.
Finally, aerospace incumbents are also adding to the statistics. At this year's Farnborough Airshow, major aerospace player Rolls-Royce unveiled its eVTOL concept, a hybrid-electric urban air taxi designed to carry four or five passengers with a range of up to 500 miles.
The disruptive potential of both propulsion system electrification itself, and the closely associated trends it enables, such as autonomous flight and the rise of urban air mobility, should not be downplayed. The extent of companies and sectors which stand to be disrupted will become clearer as the technology matures, but these are not likely to be limited to those in the aerospace and aviation industries.
We also expect the regulatory changes surrounding safety to play a significant role as the industry evolves, but the message at present is clear: the pace of activity is accelerating, and the landscape is evolving rapidly.
A brief history of electric aircraft developments
In the first half of the decade, developments mostly focused on the modification of existing aircraft by substituting internal combustion engines with electric motors, often for leisure or academic purposes. For instance, the e-Genius, a two-seater aircraft developed by the University of Stuttgart capable of flying more than 400 kilometres, was based on Pipistrel's Taurus M, and was developed as part of NASA's "Green Flight Challenge" in 2011.
Electric aircraft development for commercial transport purposes began in earnest with Airbus' announcement in 2014 of its E-Thrust concept. The company intended to commercialise a hybrid-electric propulsion system with the goal of entering the regional transport market at an unspecified date with a 90 seater aircraft.
In 2017, Boeing and JetBlue backed Zunum Aero , an aircraft manufacturer start-up, to manufacture hybrid-electric planes for regional transport. Zunum's aircraft has a capacity of 6-12 people, a range of more than 700 miles and a cruising speed of 340 mph. JetSuite, a partner of JetBlue, has agreed to order up to 100 of Zunum's aircraft after they are certified. To power its hybrid-electric propulsion system, Zunum recently announced its partnership with aerospace major Safran, whose decades of experience will also help with propulsion system certification.
Another new entrant, Wright Electric , is collaborating with easyJet, one of the world's most innovative airlines, to develop a fully electric commercial aircraft. The aircraft will carry upwards of 120 passengers and have a range of more than 300 miles. It is expected to be in commercial service in about 2030.
Developments also focused on autonomous aircraft, with Germany's Volocopter, an electric and driverless Urban Air Taxi (UAT), making trial flights in Dubai in 2017. The Volocopter can carry two people, fly 27 kilometres and is capable of Vertical Take-off and Landing (VTOL). During its inaugural Elevate summit in 2017, Uber also announced its intention to introduce an UAT service, UberAir, by 2023. As of 2018, Bell, Embraer, Aurora Flight Systems, Karem and Pipistrel are among the companies working with Uber to launch the electric UATs.
Contact our experts
How will the industry evolve due to electric propulsion? How will electric propulsion impact your company? We invite you to contact us at EP@rolandberger.com , or connect with Robert Thomson or Nikhil Sachdeva via LinkedIn to discuss your thoughts.
Interested in finding out more about exciting developments in the field of electric propulsion? Register here to receive the latest updates delivered straight to your inbox.
This page was created in May, 2018, and was previously called "Electric propulsion is finally on the map". It was updated in October, 2018, to include the newest developments in the field of electrical aircraft propulsion.
Photos Jasmina007 / iStockphoto; Aston Martin Lagonda Ltd; DrAfter123/iStock; Edwin Prayogi M/Noun Project; sorbetto / iStockphoto; ojogabonitoo / iStockphoto; easyJet