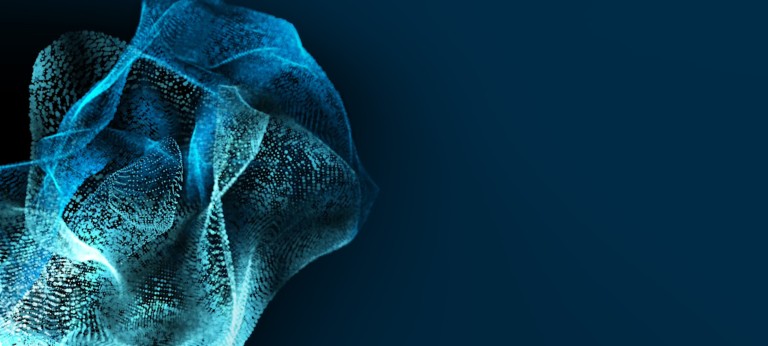 AI - The next s-curve in productivity
In pursuit of new productivity gains, artificial intelligence is coming into its own and making its presence felt. This comes as classic process optimization, outsourcing and offshoring models are reaching their limits. After decades of high expectations and disillusionment, AI is ready for application - with many commercial use cases already at hand.
At this year's developer conference Google announced a shift from mobile first to AI first. Not only that, its second generation Tensor Processing Unit chips are outperforming the world's leading commercially available computer chips when it comes to AI tasks. In line with Google, all other leading tech giants leverage AI through their product portfolio and have heavily increased investment in AI.
The massive increase of available data and computing power over the last decade enables companies today to automate processes that until now required high levels of expertise and long working hours. For example, AI can automate the reading and interpreting of commercial loan agreements in a matter of seconds - while making fewer mistakes than lawyers. Meanwhile in medicine, AI can provide ventricle segmentation based on conventional cardiac magnetic resonance imaging in no more than 15 seconds – a task which usually takes physicians between 30 and 60 minutes. Moreover, AI has the potential to improve cancer diagnoses rates to more than 90 percent – compared to the 70 percent achieved by a human pathologist.
AI is increasingly being used within companies to speed up administration processes, for example to set up meetings. It also has the potential to improve customer service and HR processes – for example to screen applications and to predict employee performance.
Not only that, AI is revolutionizing predictive maintenance, can make fully autonomous purchasing decisions with better results than humans, and can be leveraged by CEO's to help steer their companies and get fact-based second opinions in addition to the often politically biased reports from top executives.
Despite all these promising opportunities, AI poses a strategic challenge for many companies on three different levels - the overall business model, organization and technology.
Business model: With automation and therefore commoditization of high value tasks the unique selling point could potentially be lost. For example, the physician who was very good in segmenting cardiac magnetic resonance images would now need a new overall strategy to differentiate herself from other physicians. Or in other words, if solving problems becomes easier, identifying the right problems and creatively asking the right questions will differentiate future value delivery.
Organization: As a result of automation, a lot of repetitive tasks within corporations are lost. Organizations are in need of a restructuring strategy to transform their workforce through educational programs and to create new value-adding jobs.
Technology: Even for businesses that are not traditionally technology related, technology becomes increasingly important. The right strategy to cope with a lack of specialists, to gain a deep understanding of AI, and to handle classical topics like data security and protection will be crucial for success in the future.
Roland Berger tackles challenges on all levels and offers short-term and long-term solutions. We typically approach these challenges as a three step process:
Awareness: First of all there must be an awareness of the unique chances and challenges facing each individual business. Top management must understand questions like change of value chain, substitution risk through AI, growth opportunities, and more.
Competence: Secondly, the business must learn what AI can do for the business first hand by starting to use it – typically in an agile pilot setup.
Execution: Based on these learnings; AI know-how, skills and technology must be introduced and spread into the broader organization. The know-how of the current organization can only be enhanced through AI technology if the people holding that knowledge are deeply involved in the transformation. Like all major transformations, this triggers a number of additional questions, ranging from change management to technology sourcing.
Companies interested to kick-start their organization's AI journey are warmly invited to join Roland Berger for a 2-days intensive deep dive on AI or to register for Roland Berger's highly condensed two week AI program.