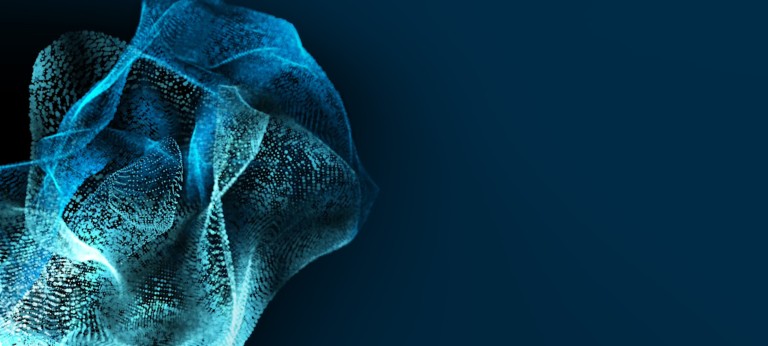 Accelerating airport decarbonization
How airports can significantly reduce Scope 3 emissions
Airports influence roughly 15% of all greenhouse gas emissions in the aviation industry. Public perception gives them an even more prominent role. A recent Roland Berger paper indeed identified airports' crucial part in reducing more than a third of those CO2 emissions that can be eradicated in aviation over the coming decade. Whereas Scope 1 and Scope 2 emissions can be tackled directly or indirectly, the reduction of Scope 3 emissions poses serious challenges to airports. This article gets down to how scope 3 reduction potential can – and must – be realized.
To mitigate climate change, the overriding goal for the aviation sector as a whole is to achieve net zero as quickly as possible. Airports – a subset of this sector – account for around 15% of global aviation emissions and are thus a key player in achieving this goal. There are three key areas where action can be taken:
First, airports can do the groundwork by decarbonizing the Scope 1 emissions inherent in their own day-to-day operations and doing the same for Scope 2 emissions (which arise from the electricity and fuel they consume).
Second, they can address Scope 3 by incentivizing decarbonization among the suppliers they buy from and the airlines and service providers that use their facilities.
Lastly, they should prepare for future, climate-friendly technologies – such as sustainable aviation fuels (SAFs) and hydrogen – by building the infrastructure to enable these technologies as they ramp-up.
The above chart plainly shows that Scopes 1 and 2 together account for less than 5% of total current emissions within their sphere of influence, at least for airports that have already implemented decarbonization measures. For airports at an earlier stage in their decarbonization journey, Scopes 1 and 2 may be as high as 8-15% of their total emissions.
Clearly then, all eyes should rightly be on Scope 3 emissions, which largely comprise what aircraft release while taxiing, taking off, landing and using auxiliary power units (APUs). This category also includes emissions linked to the transportation of both passengers and employees to and from the airport, as well as airport construction activities. In the current context, these emissions alone add up to between 85-95% of total addressable emissions and must therefore be the primary focus of airports' climate policy activities.
Getting to grips with Scope 3
Drawing on its wealth of experience in airport and airline projects to date, Roland Berger has developed a Scope 3 Mitigation Toolbox specially for airports that directly addresses all five of the top contributing factors.
Airline arrivals and departures
This category itself breaks down into three distinct subsets:
Aircraft standing at the terminal and taxiing on the runway account for almost a quarter (24%) of all the Scope 3 emissions that can be influenced by airports. Essentially by deploying electric towing devices and replacing APUs and ground power units (GPUs) with plug-in electric or fully electric GPUs, it is nevertheless feasible to completely eliminate this sizable chunk of emissions. Air India, for instance, is aiming to save 15,000 tons of CO2 emissions per year by deploying electric taxibots at Indira Gandhi International Airport in New Delhi and at Bengaluru Airport.
Actions in this area necessarily involve close collaboration with ground service providers, airlines and (if responsible for taxiing and/or apron control) air navigation service providers (ANSPs).
Aircraft taking off and climbing to 3,000 feet contribute a further 20% to airport emissions. While the ability to reduce these emissions varies from airport to airport, reducing air queuing times is a key factor that must be targeted. Close coordination with air navigation service providers (ANSPs) is therefore required.
Aircraft approaching and landing add another 10%, bringing emissions for the overall arrival and departure process up to around 55% of airports' total GHG emissions. Enabling continuous, uninterrupted descents (i.e. with no stacking) is a powerful tool that could save around 100 kg of fuel per flight on this score. Here again, the involvement of air navigation service providers (ANSPs) and corresponding supranational initiatives, such as the Single European Sky ATM Research Programme (SESAR), will be essential.
The key challenge in addressing these emissions is that it requires airports to 'influence up' in order to change the behaviors of their customers and partners. Furthermore, many genuine improvement options require close liaison with more than just airlines, ground service providers, airline navigation service providers (ANSPs) and even air traffic control (ATC) technology providers: Given the public nature of some of these organizations, it may also be necessary to involve local or national governments. Overall, reducing the Scope 3 emissions of airports therefore means aligning lots of different stakeholders, none of whom can significantly influence the problem on their own and all of whom have individual business objectives.
Airports find themselves at the center of this puzzle and are uniquely placed to influence all other members of the group. In light of this privileged position, one possibility – an approach that Roland Berger has successfully employed and moderated to help clients in similar situations – is to set up a council, enabling all relevant stakeholders to find the best way forward together. Via the agency of such a body, stakeholders can be influenced to jointly address emissions and other key sustainability concerns.
To complement this approach, carefully considered incentives – such as the waivers or rebates on landing charges announced by Schiphol, Geneva and Heathrow airports – may also be an effective way to align the different players and encourage best practices.
Passenger and employee transport
Transport links that ferry both passengers and employees to and from airports are the source of another 24% of total airport-linked emissions. This issue too must therefore be addressed as a matter of urgency.
Climate-friendly public transport is an obvious and powerful instrument here. Either way, airports must align effectively with transport suppliers, and this will again require them to lobby and work closely with various external stakeholders – in this case public transport companies and local governments in particular.
Ambitious policies encouraging passengers and employees to switch to greener modes of transport have already shaved almost a quarter off this source of GHG emissions at some airports. In Paris, for example, a more ecofriendly shuttle – half of which runs on biogas, with the other half scheduled to follow – already addresses about 50% of the five million passengers commuting annually between the French capital and Beauvais Airport.
Construction
The last of the five major contributing factors is responsible for approximately 13% of total airport emissions.
While the achievable reduction impact will again vary depending on the airport, defining carbon prices and developing airport master plans having sustainable construction in mind can both drive the use of green (i.e. low-carbon) materials. Fifty percent of the steel used in Oslo's Terminal 2 extension, for example, was from recycled materials.
To effectively lower construction emissions, airports will need to negotiate with building contractors, investors, suppliers of ecofriendly building materials and, yet again, local governments.
Beyond decarbonization – Enhancing the customer experience
Thoughtful and future-proof solutions to address the challenges cited above will have positive long-term impacts on areas beyond decarbonization alone. Reducing passenger transport emissions, for example, must be coupled with an enhanced passenger experience in public transport, making more sustainable transport options more attractive to travelers. Plans to promote off-airport check-in and separate baggage transport services are only one example with such positive implications. Numerous airports have already launched this kind of service, often with the support of third-party companies such as airportr and alltheway.
The few examples cited above are sufficient to illustrate the huge potential that exists if effective steps are quickly taken to slash CO2 emissions in and around airport operations. Yet they also highlight the need for dialogue and negotiation with various stakeholders in general, and with airlines and aviation service providers in particular. Roland Berger recommends that airport operating companies make the first move by establishing local 'decarbonization' councils that convene all relevant players at the specific airport. In this way, airports can adopt a proactive role in driving sustainability. More importantly, however, the councils they bring together can coordinate complex actions that genuinely and effectively reduce Scope 3 emissions in local operations.
We would like to thank Miguel Lopez, Tamino Middel and Vladimir Cabanis for their contribution to this article.
Sign up for our newsletter
Register now to receive regular insights into Aerospace & Defense topics.