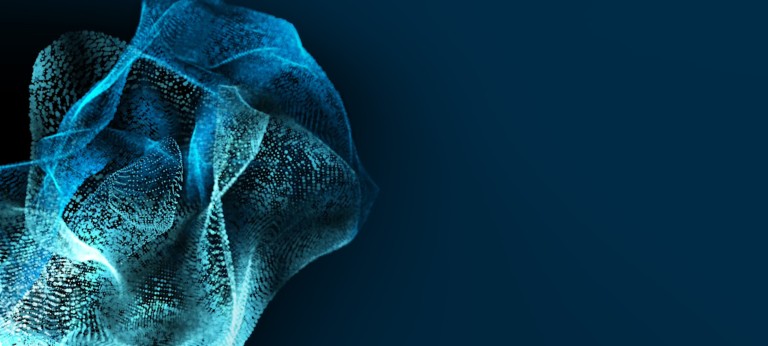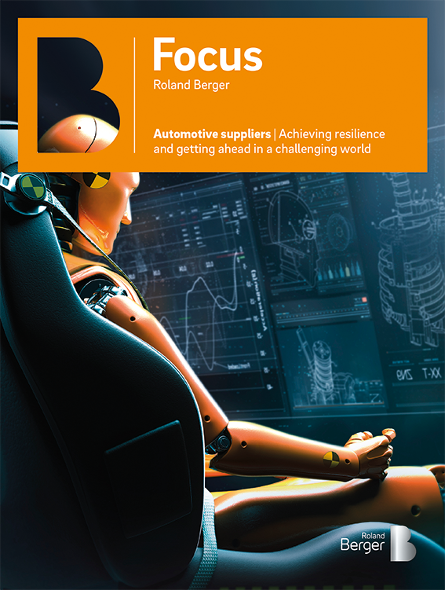 Achieving resilience in the challenging automotive industry
Robustness is key to a successful transformation for automotive suppliers
The automotive landscape has been undergoing a dramatic transformation not witnessed since the introduction of mass production. Trends such as electrification and autonomous driving forge ahead full steam. Automotive suppliers and OEMs are being forced to reckon with a swiftly changing world where sticking to the old ways is liable to lead to redundancy sooner rather than later. To master this changing and highly competitive environment, suppliers will have to improve both their short-term ability to react as well as their mid- to long-term ability to evolve to become a robust organization – one that remains stable even as the ground shifts beneath them. Roland Berger's latest study 'Automotive Suppliers: Achieving resilience and getting ahead in a changing world' outlines the wider implications current trends have on a supplier's operating model. It explains how to capitalize on these trends in order to become a robust and resilient organization that is relevant in a challenging world.
Six key drivers are leading to irrevocable change in the automotive industry. First, and unsurprisingly, are the stricter regulations around emissions that are forcing car manufacturers to move away from internal combustion engines in the near future.
The second driver is increasing investments towards electric car manufacturers and e-mobility in general. This is proven by valuations of electric-only car manufacturers at an all-time high while stock market prices of traditional OEMs are experiencing a dip.
Thirdly, technologies are witnessing a rapid advancement. Cars are moving away from mostly hardware to being software-centric , where features and functions are enabled by technology.
Meanwhile, OEM preferences are evolving, too. Today, a divergence of OEM value chain coverages is forcing suppliers to expand their range of offerings and potentially change their sales channels to reflect that of the different OEMs (platforms, aftermarket).
The fifth driver is spiraling energy and material prices that was escalated by Russia's invasion of Ukraine – and puts unprecedented pressure on suppliers. Finally, sustainability as a driver is here to stay – profoundly impacting the way suppliers run their business. An increased demand for end-to-end transparency in supply chains and a review of energy sources will only mean additional costs for suppliers who will for the most part be unable to pass those on to the end consumer.
Six dimensions of a robust organization
While at first glance the prognosis may seem dire, companies can take this as an opportunity to rehaul their operating models in order to adapt and innovate. While business models are often the first port of entry when it comes to transformations, the study makes clear that organizational robustness is just as important – and often overlooked. Roland Berger developed a framework that assesses and improves a company's level of robustness by providing it with the appropriate levers.
The Roland Berger Robust Organization Framework has six dimensions, along which the current status of more than 35 automotive organizations has been analyzed.
Purpose, Culture & Strategy:
A shared purpose, thriving company culture and an ability to adapt and implement their strategy quickly is a vital indicator of robustness.
Ecosystems & Networks:
A strong position within an ecosystem enables companies to anticipate changes, seize opportunities and leverage capabilities.
Process & Organizational Dynamics:
A strong indicator of a robust organization is optimized ways of working and agile processes that can quickly be adapted.
Leadership & Talent:
Robust organizations need both strong leadership at the helm as well as talented employees.
Technology & Data:
Data-enabled business models and scalable IT systems are a necessity if organizations want to drive business development.
Financing & Investments:
Organizations need to be able to pay their bills and protect their core business even during times of disruption.
How automotive suppliers perform
Suppliers performed rather well in two dimensions: First, Purpose Culture and Strategy, especially compared to other production-oriented businesses. Stability and high innovation levels can best be maintained if both the conventional and new business parts of the company share a joint purpose, which in many cases has been already developed by suppliers .
Second, a high degree of Leadership and Talent is required from robust organizations, including the need to display strong leadership skills based on sound decision making and empowerment of employees. Our assessment shows that leadership is already a strength among automotive suppliers.
Meanwhile, the other 4 dimensions need improvement. Across all industries, Financing & Investment is a rather weak dimension, with automotive suppliers being no different. Despite the fact that they typically are used to high investment costs, liquidity management and balanced cost management remain key areas for improvement.
Mastering of Process & Organizational Dynamics is key for robust organizations. This is particularly true for automotive suppliers. But, while they are typically well known for process efficiency, suppliers often lag behind in terms of end-to-end process coverage and cross-functional sharing.
A dimension of robust organizations representing a relatively new territory for automotive suppliers are Ecosystems and Networks. Those are helpful to integrate customer views into new products and services. In addition, they are needed to allow for value and supply chain partnerships and, thus, flexibility in development of new business models.
Typically, in the dimension of Technology and Data, suppliers lag in end-to-end process coverage of current IT systems, not matching technology standards. Nevertheless, this topic is started to be addressed by IT (systems) transformations ongoing in the industry.
This study provides evidence that automotive suppliers are still having room for improvement in several key areas essential for robust organization. In this study, we outline key focus areas for automotive suppliers in each of the six dimensions and showcase specific best practices.
What robustness can mean for an organization – and how to get started
Dealing with and adapting to disruption is not a question of 'if' anymore, but a matter of 'when'. It is all the more imperative then that organizations have a flexible, agile and resilient operating model that will allow them to weather the challenges of the current and future automotive industry.
A robust organization can leverage efficiencies affording a competitive advantage. Furthermore, it creates stability – robust operations allow suppliers with a stable business model to focus on their core business. It also increases innovation allowing for easier adaptability when it comes to new technologies.
The sooner companies take bold and transformative action, the more robust and resilient their organizations will be, when inevitably faced with disruption.
To learn more about how to achieve resilience in a changing and challenging world, download our latest study.
Register now to download the full study, including key focus areas for automotive suppliers as well as best practice examples along the six dimensions of our Robust Organization Framework and get regular insights into Automotive topics.