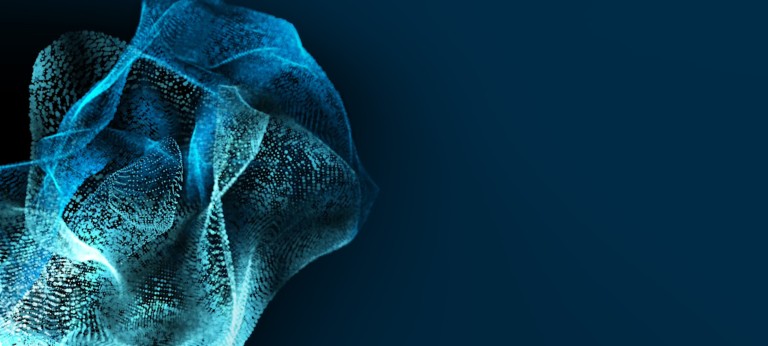 Aircraft electrical propulsion can transform regional travel
Faradair offers a grounded perspective on the future of aircraft electrification
Much has been made of the ongoing aircraft electrification revolution. Whilst there are significant technological and commercial challenges that have yet to be addressed, there are also undeniable benefits for the industry. Following recent team, partnership and Government meeting announcements, Faradair is a UK start-up that has made major strides to enter the market with the BEHA (Bio-Electric Hybrid Aircraft), a regional transport aircraft with three variants (Hybrid, UAV and fully electric).
To learn more about the current electrical propulsion landscape and how leading startups are participating, we spoke to Neil Cloughley, Founder and Managing Director of Faradair.
Roland Berger: What is the current state of aircraft electrification technology?
Neil Cloughley: There is a race amongst all those developing the technology to build the first viable commercial electric aircraft, and there is a mixture of hype and truth depending on which company you look at.

A lot of focus from the media is on companies claiming that they can do everything, that they already have the capabilities to build a 10- or 11-seater electric aircraft. The reality is that there is a significant difference between producing and certifying aircraft for passenger carrying operations: it is relatively straightforward to create an air vehicle. Being able to turn that air vehicle into an economically viable, safe and reliable asset has a much greater level of complexity.
For companies looking to develop electric aircraft, what are the main things to keep in mind?
There are two critical conditions that an electric aircraft manufacturer needs to consider: noise and the cost-benefit relationship.

Firstly, manufacturers should realise that an electric motor being used does not automatically make the aircraft quieter. The electric R44 helicopter is a perfect case in point, sounding much like a regular R44 helicopter. The propeller, rotor or fan (and its surrounding architecture) has greater impact on noise output than the motor alone. Generally, larger and slower rotating devices are quieter than smaller, faster spinning devices. Around ~70 decibels is a good benchmark for an "acceptable" noise level – any regional aircraft making noise above this level will have a hard time getting a license to fly in a big city.

Secondly, there's the cost-benefit relationship: the aircraft and the routes it travels must be economically viable. It must be cheap to manufacture and run, and really solve a traffic issue to be profitable.

It must also be available to all, not just a select few. This is not just a matter of building up aircraft volumes , but requires careful and considered aircraft design and new operating capabilities.
How is Faradair overcoming these challenges? Can you tell us more about the Faradair BEHA?
We started by trying to create an aircraft optimal to tackle three critical problems: noise, cost of operation and emissions.

We realised that the most important part of the journey for this optimisation in terms of fuel usage, noise and emissions generation, is take-off. By utilising an innovative airframe design, we set out to create an asset that was specifically designed for the task of hybrid/electric regional air transport – not just for passengers, but cargo too.

The first solution was to incorporate electric take-off and landing lasting 3-5 minutes, with cruise powered by an internal combustion engine. This is a great solution for all the critical issues and it was our holding position in the market as the programme developed.

In March 2019, we revealed that larger goal and vision to the public and our long-term ambition of a 20-seat aircraft in the BEHA M1H. Now incorporating a hybrid-electric turboprop configuration, the Faradair BEHA M1H is a true multi-role aircraft with quick change (QC) capability from 18 passenger seats to cargo configuration with capacity for three LD3 containers and five tonnes of payload. Hybrid propulsion further allows reduced fuel burn and less noise at take-off, whilst reducing the impact on the environment. The aircraft is capable of utilising new aviation biofuels enabling 'fossil fuel free' air transport and helping to reduce our carbon footprint.

We see commuter passenger demand to be important and revenue-generating during certain hours of a day (mornings and evenings, in particular) – but the aircraft can also operate as a freighter overnight due to the incredibly low noise footprint of the aircraft, with a field perimeter target of 60 decibels at take-off and near silent overflight capability. As a result, we can solve multiple problems, increase aircraft utilisation and reduce cost for our customers, whilst minimising the environmental impact on the surrounding populace.

At Faradair, we have done the analysis and we believe a £50 return ticket price from London to Manchester is possible with a 45 minute flight time. A price point like this could be transformative, offering point to point services not available today, making greater use of our general aviation airfields and reducing congestion on our land-based transport networks.
What do you see as the future of regional aircraft travel?
The domestic regional air transport model as seen today, is often tied to extremely expensive primary airports with all the same infrastructure requirements and costs, whether you are flying a 50 seat regional jet or a 500+ seat A380. That is obviously not sustainable as evidenced by so many regional airline collapses.

The benefit of clean regional air travel is that you have the possibility of flying from one non-congested airfield to another, many of which have good connectivity into the city centre – a lot of time is saved, and if there is enough demand to keep aircraft utilisation high, there is a huge cost saving too.
Regional travel will have to move to more of an LCC (Low Cost Carrier) flight model and become more like land based transportation options – Initially the most successful aircraft will make use of existing air traffic networks via the lower uncongested general aviation airspace. As demand grows, network infrastructure will have to become more automated across the entire aerospace spectrum in order to satisfy demand from various new flight models and routes. Electrical propulsion in hybrid form initially and eventually fully electric, with properly considered noise containment capability like the BEHA, can enable this distributed aviation network to offer increased transportation choice, with minimal impact on surrounding communities.
What can governments do about encouraging and enabling this technological shift?
Faradair had the great privilege to be involved in the 'Future Flight' policy development of the UK Government in 2017.

Through our experiences, there are a handful of clear improvements we think Governments can make which would have a big impact:
Ensuring a greater portion of total government funding goes to small startups and SMEs – after all, all major aerospace incumbents were once startups themselves!
Enabling greater collaboration between incumbents and startups/SMEs.
Incentivising airports and operators to begin the shift away from old fossil fuel-based solutions an toward more innovative and cleaner technology solutions. Through well-thought out incentives, the paying public could buy an affordable (perhaps even cheaper) airfare for electric aircraft, thereby increasing uptake.
Ensuring regulators are keeping pace with technology development and adjusting past procedures to suit latest technology trends and capabilities.
The Faradair BEHA M1H has been created by a team with genuine aerospace experience, based on sensible deliverables, aiming to be in service by 2025. We look forward to working with all stakeholders to make sure cleaner, more sustainable and improved economic flight benefits are available to all in the near future.
Contact our experts
How will the industry evolve due to electric propulsion? How will electric propulsion impact your company?
We invite you to contact us at EP@rolandberger.com, or connect with Robert Thomson or Nikhil Sachdeva via LinkedIn to discuss your thoughts.
Interested in finding out more about exciting developments in the field of electric propulsion? Register here to receive the latest updates delivered straight to your inbox.