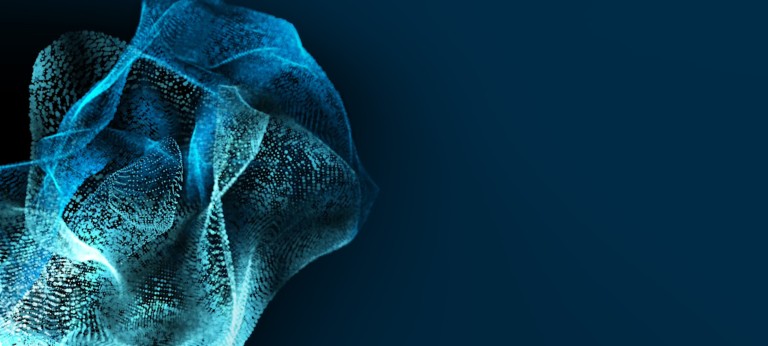 Be open and incorporate technology developed by others
Interview with Sven Schuwirth, COO of CUPRA
CUPRA COO Sven Schuwirth talks about the advantages of being a new brand and the challenges facing incumbent automakers. CUPRA considers itself a challenger brand. As a young brand, it has freedoms that traditional OEMs don't have. COO Sven Schuwirth on the mindset automakers need to succeed in the new automotive world.
Sven Schuwirth ...
... has been managing the day-to-day operations of the CUPRA brand as COO since March 2023. Prior to taking on this role, he'd been Director of Digital Business and Product Strategy at SEAT S.A. since mid-2021, during which time he played a key role in developing CUPRA's product strategy and expanding the brand into new markets, such as Australia. With a degree in industrial engineering, Schuwirth has over 20 years of wide-ranging experience in the automotive industry within sales and marketing. He has spent most of his professional life at the VW Group, working for AUDI AG where he was primarily responsible for digitalization from 2019 onwards, delivering projects around digitalizing sales and offering customers a seamless, emotional and defining brand experience – both online and offline and across all touchpoints.
Mr. Schuwirth, the new competitors from China are growing stronger and represent a major challenge for incumbent players in the automotive industry. CUPRA itself is still a young brand. What advantages does that give you? Do you have greater freedoms around your product, production and business models than a carmaker with a long history?
CUPRA was created 5 years ago as the first new automotive brand within the VW Group. At a time when many brands were disappearing and new ones appearing, especially from Asia. For us, it was the perfect time to inspire the world from Barcelona. Challenge the conventional – that's one of our brand's central pillars. CUPRA has no history and no legacy and, yes, clearly that allows us greater freedoms. Freedom to do exactly the things that the customer expects from us and that are important in ultimately establishing a sharp profile in the market. We are deliberately not aiming to be a volume brand, a brand for everyone. We want to be a brand that appeals to those who love the emotion of the product and the brand, who prefer an expressive design, who want to drive themselves and not be driven. And who want to be part of a community alongside the product: the CUPRA tribe.
Of course, we also have advantages being part of the VW Group – that gives us access to technologies and structures we need. It means we can focus on the right mix and the areas where we want to make a difference – the design, the driving experience, and also the communication and the distribution model, for example with the agency, and the CUPRA City Garages. In retail, we want to win fans by offering real customer focus and a unique relationship with the customer: Our CUPRA Masters are the emotional ambassadors for our brand at the dealerships. We're taking customer contact to a new level.
Electric mobility and digitalization are reshaping the automotive industry. How can European OEMs and suppliers position themselves to benefit from that instead of losing ground?
We want to transform as fast as we can towards electric mobility – we want to prove that electric mobility can be sexy, not boring. And I think we've succeeded in doing that with the CUPRA Born and especially with the CUPRA Tavascan. But the internal combustion engine models, in the form of PHEVs, will continue to be with us for the time being, remaining in the range. The Terramar, next year, will be CUPRA's last model with a combustion engine, and it too is going to have an electric motor as well. With this mix, we're trying to serve the conditions prevailing in the markets, which are all transforming at different rates. By 2030, CUPRA will be fully electrified.
We're taking a clear and simple approach to digitalization: focusing on what is really necessary. Today's customer already has their ecosystem – it's called a smartphone. Wherever possible, we should not deny them the use of it, and we should offer only those functions that no one else can or that are necessary for the immediate task of driving. We need to be open and incorporate and use technology developed by others. We are aware that we've got to pick up speed here, given the competition coming from the Far East.
You were Head of Digital Business, first for Audi and then for CUPRA, before becoming COO at CUPRA. What does an OEM have to do in terms of digitalization to be able to survive?
When you look at the legacy IT landscape of the OEMs, including importers and dealers, it's complicated. But in essence, we need more standard applications and open systems. In sales, we need to look at using standard applications like Salesforce to cover the entire chain between the customer and the dealership, as far as possible. That means only adapting the things that we need to, rather than relying on too many different individual applications like we always did in the past.
We managed to do that very well when we entered the Australian market. Now we need to scale it up, including in Europe. In cars in general, we are already seeing a high usage rate for integration solutions like Apple Car Play. That sets the path for us – we need to take the next step, but we need to make sure that we don't let the control of the vehicle systems and the data out of our hands, because that is something the customer demands of us.
Chinese OEMs and suppliers are catching up rapidly and are now using cutting-edge technology themselves. How have Chinese companies managed to do that – in spite of the Covid restrictions?
With their electric vehicles in particular, they relied on strong software right from the start, and to do that they either partnered with other firms or they come from an IT company themselves. That is a key difference. At the same time, they very intelligently – and over a long period – absorbed the knowledge and expertise of Western OEMs and incorporated it into their products. Respect for that. We can learn from this and enter into targeted partnerships with these OEMs, as the VW Group recently did.
How can Europe's automotive incumbents compete?
As I said, we need to learn from them and quickly adapt our own approach. And we need to shore up our strengths, particularly in design, branding and all-round experience, as well as in classic parameters such as the chassis, or comfort. We'll be able to do that as long as we don't try to do everything ourselves but look instead to more collaboration and more alliances and focus on what we are really good at, which is a lot. Take CUPRA as a positive example, because there's one thing we shouldn't forget: We are a profitable business. That is elementary for the sustainability of a brand. We have already delivered more than 400,000 vehicles worldwide since 2018. Newcomers from around the world are not operating in the black like this. Do you know of any newcomers with positive results? I know of one: CUPRA. We have been profitable since last year.
The CUPRA brand ...
... was founded in 2018 and is headquartered in Martorell (Barcelona). CUPRA sees itself as an unconventional challenger brand that combines emotion, electrification and performance, inspiring the world from Barcelona. To date, CUPRA has delivered over 400,000 vehicles worldwide, more than 150,000 of them in 2022 alone. The best-selling model to date is the CUPRA Formentor, the first vehicle to be exclusively developed by the brand. The first all-electric vehicle is the CUPRA Born, to be followed by the second all-electric model, the Tavascan, scheduled to go to market in 2024. CUPRA aims to sell 70,000 Tavascans annually.
Incumbent OEMs are confronted with new technologies and new market players as a result of digitalization. How can they manage to remain masters of their automotive product instead of just being suppliers of hardware brought to life by other players' software?
In entertainment, the customer is demanding that we open up – Apple Car Play integration is just one example. In vehicle controls, we have to act different and make a conscious decision about how far we go. But the crux of the matter is that it won't work without being open towards partners like these. The customer demands it. The business demands it. And we shouldn't forget that at the end of the day what the customer buys is a car as a whole. The car is an extremely complex product. And orchestrating the overall experience, that's what it's all about. And we will never let that out of our hands.
Will the changes in technologies and competition bring OEMs and suppliers closer together?
Yes. Learning, partnering and creating open systems is the mix.
CUPRA calls itself a challenger brand. Its second all-electric vehicle, the Tavascan, is going to be built in Anhui from the end of the year. Does this mean the VW Group is getting a new workhorse in China?
There are no plans to enter the Chinese market. The Tavascan was designed and developed in Barcelona and it's only the production that's happening in China. Why? China is a leader in electric mobility and we'll be taking advantage of economies of scope and partnerships within the Volkswagen Group. The plant in Anhui is a center of innovation and it has the right technology and the right platform to produce the CUPRA Tavascan on a large scale and bring it to market fast.
What makes the Tavascan a promising challenger to BYD and the like?
The design, the driving experience and much more. With the Tavascan, what we wanted to show in 2019 was that it's not just a model that reacts to change – it creates change. You'll see, when all is said and done, that it's a CUPRA. It's more than "just" about the product. The brand, its presence and our approach to customers are just as much a part of it. Those are some really good points. And we're looking forward to the competition and the challenge.
You spent many years working for established brands like AUDI, BMW and SEAT. What makes CUPRA different for you, and what can incumbent OEMs learn from that?
It's the people. We all have a burning desire to achieve one goal, to create something new. To establish a new brand, a brand that's different from what's already on the market. That is incredibly motivating and it makes the team focus on what's really important. And of course our size also helps – we are a small team. Small, and that makes us fast, we have short communication channels. Everything that's called agile today, we are that already. And we need to stay that way. That is certainly the challenge for large companies with complex governance structures, which inevitably come with one thing: the risk of the talent, the human being, sometimes getting lost.
You are also planning to enter the North American market: Can you tell us the key points of your market strategy there?
We are taking it phase by phase. First of all, we are fully focusing on Europe. In addition to that, we are already successfully represented in other markets like Mexico, Israel and, most recently, Australia. North America is big and early analyses have shown that there is potential there for a brand like CUPRA. We will continue to monitor this, but it's too early to talk about data now. So let's wait and see.