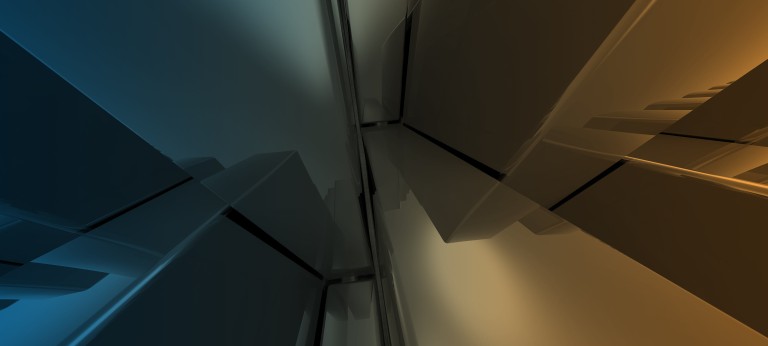 Construction startup radar
Boosting concrete performance while addressing the climate
Concrete production makes up a significant part of man-made carbon emissions — ultrasound-assisted concrete production can change this
Despite the slow-moving nature of the building sector, innovative startups are starting to get attention from venture funds. The need to improve the production and transformation of materials while still maintaining high standards is apparent in an environment where materials are becoming scarcer, supply chains are facing challenges, and threats to the climate are looming large.
Sonocrete proposes a sizeable reduction in carbon emissions by using ultrasound in the process of concrete making. We talk to the CFO, Nora Baum, about the construction industry, the company's solution, and trends for the sector over the next few years.
This interview is part of the series " Construction Startup Radar ".
Please tell us about yourself, how the company came about, and your team.
My name is Nora, and I'm the CFO of Sonocrete, a company whose origins lie in university, following a long period of basic research in the field of cement and concrete chemistry.
The company's basis is in scientific results regarding the effects of power ultrasound on concrete hardening. Our sixteen team members mostly have a strong engineering background, along with business and material testing. The founder, Ricardo is a civil engineer, and the co-founder, Christiane, is a scientist in the field of cement chemistry.
How does your company differ from similar startups in the field?
Concrete making places a heavy burden on our climate — the manufacturing of the cement needed to make concrete accounts for approx. 8% of man-made carbon emissions worldwide.
With our technology, the amount of clinker, the main component of cement, can be reduced by 30% — at similar early compressive strengths. Our customers, mostly precast plants, usually follow a tight production schedule and use large amounts of cement to reach their stripping strength. We help them keep to their production goals with fewer carbon emissions.
How did you come up with the idea for this project?
Our founders started their research on ultrasound-assisted concrete production in 2010, based on the idea that ultrasound can speed up many chemical reactions. If this was the case, why couldn't it be applied to the cement hydration process? After years of research at the Bauhaus University in Weimar, they decided to found a startup that would bring this research to the market — Sonocrete was born.
Who forms your main client base?
Our clients are mainly concrete producers with a strong need for fast concrete strength development, such as precast concrete producers. Constructors or construction companies are also potential clients since they decide which carbon footprint a building will have.
Has the funding process gone smoothly?
Up to now, construction startups haven't had the same aura as fintechs or software startups, with their big and public funding processes and huge exits; however, the situation is changing, since some building companies realize their impact on climate change and the responsibility that comes with that. This is leading to a stronger focus from venture funds in this sector.
We've had great luck in possessing a strong network, which has led to a successful collaboration with a venture fund — no knocking on doors necessary.
What developments will we see in the construction sector over the next few years?
Change is taking place slowly in the construction sector. This is mostly due to the fact that a concrete structure needs to fulfill tons of standards and regulations. Doing so, we create safe and durable buildings where we live, work and raise our kids.
Until 2025 we will ease some of the regulations which are no longer necessary, as many production processes have further developed. Increasing digitalization will help us maintain high concrete production standards in an environment of changing materials.
Processes and behaviors will also be questioned; for example, if you need more strength, will you be able to simply take more cement? A lack of material or increasing prices will not allow such behavior. We hope that the construction industry will set the base for a more sustainable construction industry up to 2025, piloting some new high-potential technologies. This will pave the way to carbon neutrality by 2050.
What role does digitalization play in the construction industry, in terms of safety, increased productivity, or the ability to create new solutions?
Digitalization will help in areas where production is strongly dependent on human behavior. Humans will always choose a safe solution, mostly based on experience and feelings. Digitalization will provide data to make better decision-based facts.
This will help to create smarter buildings. Not smart in terms of electronic equipment and gadgets, but in terms of the usage of materials; for example, different concrete types for different loads — prefabricated, printed, and cast on-site, depending on the lifecycle of the building and the planned reuse and recycling capabilities after the life cycle has ended.
Which key trends do you see related to these developments?
The biggest challenge for the construction industry is climate change. On the one hand, we need to produce our materials with way less carbon emissions in the coming years to meet our mutual climate goals. On the other hand, we need to further develop our materials to fit the climate change that is already taking place.
Withstanding more extreme weather conditions, avoiding critical temperatures in the cities through advances in city planning, and finally, making full use of the roof and façade areas for energy production and urban greening are all a top priority.
What are your targets over the next 5 years?
In five years, Sonocrete will have devices running in many different concrete plants, helping producers to make high performance and carbon-efficient concrete daily. The company, and the people behind it, are preparing for a global roll-out of the technology, positively impacting all concrete intensive areas.
Out device is smart and easy to integrate, and no integration will take longer than one week. Sensors and algorithms permanently control the process and deliver information for customers to further improve their methods.
In addition, we will participate in the global cement research community to develop new materials and constantly improve its own process.
What's the next goal for your startup?
Our nearest goal is the external production of Sonocrete devices, and installation of the first one in concrete plants by the end of 2022.
Which partners do you need to reach this target?
To achieve our goal we need strong collaboration with concrete producers and potential customers. We also need to work with cement producers, regulation and standards agencies, building companies and finally a political environment that sets the framework for more sustainable concrete production.
Which investments are needed from companies to get started with Sonocrete?
Our solutions will be available in 3 different sizes. Small, medium, and big. A medium sized concrete plant can either buy our device for approx. 500k EUR, or decide to go with a monthly fixed fee of 10k EUR.
On a final note — what is your favorite story to tell about startup life in the construction industry?
Our own experience: You think you know the industry when you leave university after years of research, just because you did some fancy investigations. We started our startup with an ultrasound device, a beaker in our hands, and a lot of ideas. We thought we knew the industry, the people — the whole environment… until we had our very first meeting with a concrete producer.
In our very beginnings we learned that it is more important to create a solution for an urgent customer issue, rather than trying to fit the customer to the technological solution. We had a lot of discussions with customers, regardless of whether they've wanted the technology or not, and we've learned a lot.
Infobox
Name: Nora Baum
Company: Sonocrete GmbH
Website: www.sonocrete.com
Founding year: 2018
Number of employees: 16
Headquarters: Cottbus, Germany
Stay up-to-date with the newest happenings in the world of digital construction by signing up for our regular newsletter. Get news on our current featured startup and the latest relevant updates delivered straight to your inbox.