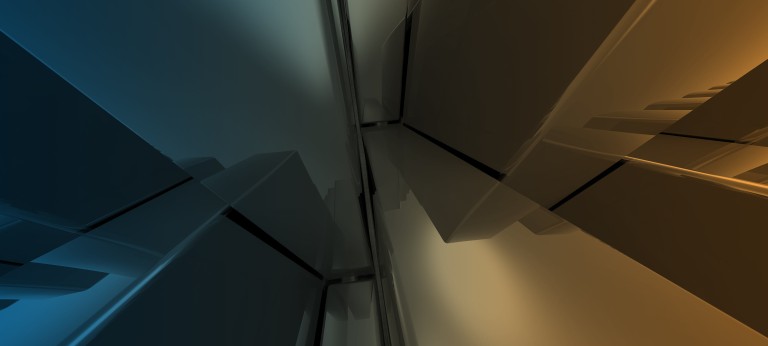 Construction Startup Radar
Building transformative constructions through technology and eco-friendly designs
Creating adaptive spaces that are fit for the modern age
Like other industries, construction needs to respond to the needs of a fast-changing society. Urban Beta brings a practical focus to buildings and the spaces around them, taking into account how we inhabit cities and the push to de-carbonize. In our interview with Managing Partner Marvin Bratke, he talks about the company's commitment to architectural principles that prioritize flexibility and efficiency. He also mentions the capabilities that up-to-the-minute technology, such as developments in AR and the Metaverse, bring to a wide range of stakeholders.
This interview is part of the series " Construction Startup Radar " .
Please tell us about yourself and how you came into this project.
My name is Marvin, and along with my associates Anke Parson, Florian Michaelis and Paul Bart, we founded Urban Beta. We are architects by training and all entrepreneurs, but with widely different backgrounds, ranging from urbanism and project development to academia and research. We have an interdisciplinary team of architects, urbanists, graphic designers and project developers who work with us.
How does your company and business model differentiate you from similar startups?
Urban Beta specializes in spatial projects with a positive footprint. Our network ensures the ecologic, economic, social and cultural sustainability of our projects' visions and their efficient realization. Urban Beta is a spatial innovation consultancy. We create inclusive innovative and transformative spaces. Our four core values and fields of work are "Impact through Empathy", "Foresight by Design", "Space On-Demand", and "Circular Realization". We act at the interface of societal environmental and technological shifts, creating scalable architecture systems on-demand, with a strong focus on renewables and circular economy models.
One of our spatial systems, BetaPort, provides scalable building systems for sustainable mobility hubs on-demand. We offer adaptive spaces that cover a wide variety of future mobility needs. Our system can grow over time and adapt to future use cases, using predictive planning for maximally efficient layouts, future anticipation, and stakeholder involvement. BetaPort offers the seamless integration of multimodal transportation into one coherent mobility experience based on circular economy principles. Today's architecture and building industries are very rigid and object-oriented, they're some of the least digitalized industries. We have the vision that tomorrow's spaces will be designed around humans with the ability to react to their changing needs. These spaces live, breathe and interact with us. The core idea of the company, therefore, is to create transformative spaces that grow and can react to the changing streams of the information society. Our planning acts at the intersection of multiple disciplines and transforms dreams, visions, and values into tangible spatial concepts with future-proof narratives.
Who are your main clients?
As an agency for spatial innovation, our business lies in crafting sustainable architecture, design and project development, foresight as well as consulting on emerging topics in the field of circular economy, future building, digitalization and construction technology. Our main clients come from the public and private sector and include real estate developers, cities and communities, corporates and companies, academic institutions as well as planners. Through our holistic approach and pro-active project development, we try to turn around antique models like the architecture competition, where thousands of work hours by various creatives are wasted.
How have you experienced the funding process?
Our company has been funded in part by a German government grant. With our BetaHood project, which provides new solutions for temporary homeless accommodation, we are part of the "Zukunft Bau" (Future Construction) research program. I think it is quite hard to get a hand in the construction industry since building is mostly synonymous with high risk and investment; however, this drives us, and we are working on new business models for construction — we call it "Building as a Service" or "Space On-Demand". For our projects, we are working on new financial models for service-based architecture. A big part of this incorporates designing for disassembly and a circular economy approach. For example, our buildings are material depots with tracked material IDs and passports, to prevent downcycling, and open up new funding models for banks. We are in talks about new financing structures for these models. Together with five other start-ups from the sustainable building sector we recently started a campaign to foster political changes and new agendas for the AEC industry in Germany. Only one of our political parties has a timber building strategy in their agenda. We want to shine a spotlight on the building industry as the largest provider of CO2 and show that there is a parallel industry of young and enthusiastic entrepreneurs that can tackle climate change decarbonization and create adaptive on-demand models for buildings and materials. We are happy to be supported by architects4future and the BDA (Bund Deutscher Architekten).
How will the construction industry shift by 2025?
The industry by 2025 should be a big step closer to having built a circular material and construction chain, not only for new buildings, but for the refurbishment of existing structures. In a society with an accelerated knowledge exchange, we hope our buildings will become more flexible and can change with us. Mobility will play a big part in the transformation of infrastructure - we see it today in the greenification of cities. New modes of mobility, from micro to UAM , will allow new movement patterns. Our buildings have to be ready to adapt to faster changes while allowing for materials and building elements that are sustainable in terms of value and usability.
How is digitization playing a role in the construction industry?
In the age of climate change, we have to work on the digitalization and automatization of the building industry. Automation will play a big part in efficiency and optimization not only in production but in urban planning. With intelligent tools like configurators, we can not only optimize for the best options but also create tools to make invisible streams visible to non-experts and all project stakeholders, as well as future users. Platforms for participation and metaverses will become a crucial part of our building and planning process. For BetaPort today we have already applied AR and robotic scanning to our showcases and construction sites. Key trends are the gamification of architecture and spatial planning; for example, Configurator's Metaverse Anticipation tools that get stakeholders together with future users. The borders between reality and virtual reality will be seamless in planning and execution. We want to be the kick-starter for spatial products like our BetaPort system. Urban Beta is the spark that initiates new planning methodologies for these spatial systems until they become their own companies. We see ourselves not only as architects but also inventors and want to keep this spirit alive in our main company.
What's your company's 5-year vision?
As entrepreneurs, our 5-year vision is to construct a Beta ecosystem, where we can offer various service, planning, production and implementation solutions in a horizontal approach, but under one overarching roof. We will provide mobiltiy hubs for a massively growing market. We are currently working on scalable, serialized components for our BetaPort system, that are optimized for automated manufacturing and minimize construction time in the factory and on-site. In a 5-year perspective we will have built-up an automated production line and integrated micro-factories to allow for ecological and local manufacturing.
And what's your next goal as a startup?
After realizing BetaPort One we want to develop the next iteration of the BetaPort building system. We've learned a lot about how to make it more efficient and better suited for a more democratic building process based on open-source ideologies.
Which partnerships do you need to develop to achieve these goals?
We want to scale the system to achieve taller buildings with a greater variety of functions; therefore, we are looking for development partners who share our vision. We need timber companies and suppliers that want to develop an on-demand building system with us. This means suppliers that take their products back after their use cycle and keep the responsibility for their building materials. We have already found great partners in some areas and want to develop the circular economy and the on-demand approach with them further. We need more partners for the development and distribution of the building system, but of course, this depends on the partner, their field, and their willingness. We are very open to collaborations and love the idea of growing together.
What investments do clients need to provide to start working with your solution?
A spatial system by Urban Beta is attainable and cost-efficient. If we provide BetaPort to a client, for example, there is a transparent overview of material costs and fitting-out. Like in a car, we have many options that cater to different needs. Today with its official certification, the BetaPort system can be used for scalable and adaptive applications up to 6 months in one spot for a period of 6 years. The next step is to scale the system.
What impact has COVID-19 had on your company, and what has your response been?
Actually, we founded Urban Beta at the beginning of the Coronavirus pandemic. For us, as digital natives, the boost in digitalization provided the basis for our collaboration. We are located in different cities and the establishment of virtual conferencing everywhere gave us the chance to push our digital workflow further.
Even after COVID-19, working from home will continue to play a large role in the world of work. How do you see this impacting your relationship with employees and customers?
Nothing can beat personal contact. Our base setup is of distributed work, but we try to be more flexible now to allow for more personal meetings and participatory workshops. The GreenTech Festival was a good start and the premiere of our BetaPort system. We held a two-day mobility and building workshop with over 100 industry leaders. The enjoyment of being physically together was delightful and clearly visible in all participants.
On a final note — what is your favorite story to tell about startup life in the construction industry?
In the founding process, we learned one thing: all of the stories you hear are true. This includes the good and the bad. We love them all and have lived them all.
Infobox
Name: Marvin Bratke
Company: Urban Beta
Website: www.urban-beta.de
Founding year: 2021
Headquarters: Berlin
Stay up-to-date with the newest happenings in the world of digital construction by signing up for our regular newsletter. Get news on our current featured startup and the latest relevant updates delivered straight to your inbox.