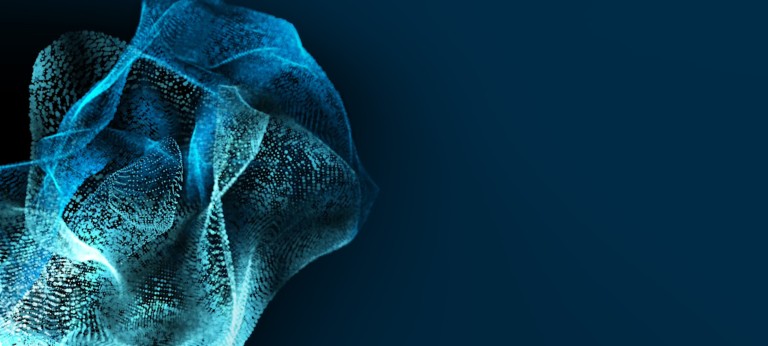 Game changers in the elevator market
How new technologies will transform and push forward the sector.
The elevator market is set to experience dramatic shifts over the coming years. New technologies such as drone-supported inspection, predictive maintenance and augmented reality will change the game for incumbents and potentially pave the way for new entrants. In this report, we explore the effects of emerging digital tools and process automation on the elevator market value chain. What are the key trends in new installations, maintenance and service for elevators? How are incumbents responding, and what next steps should be taken going forward?
Roland Berger has talked to OEMs, tier 1 suppliers and industry experts to provide answers and tangible examples on how to outpace the competition and get ready for the future.
Overview of key trends in new installations, maintenance and service
Over the past several years, the elevator market has experienced fierce price competition, with an especially strong impact on installation and maintenance services.
Roland Berger has identified ten trend clusters along the elevator market value chain that will further impact the market overall, as well as each participant's product and service offering. In this article, we will be highlighting two trend clusters in more detail: technology and innovation in installation, and new maintenance technologies.
Market participants have already picked up on these trends and begun to increase their investments in various endeavors selectively:
Platforming to reduce costs, and adjusting value chain coverage, as witnessed among most major players
Digital partnerships to jointly drive IoT, as pursued by Schindler and Telefonica
Elevator designs that challenge the status quo, such as ThyssenKrupp's rope-free "MULTI elevator" with several elevators operating in one shaft, including horizontal movement
Fully automated installations with increased efficiency, as showcased by Schindler's "r.i.s.e." (Robotic Installation System for Elevators)
Admittedly, most of these examples still constitute prototypes and grand visions that may yet take years to deploy on a large scale. On a more pragmatic level, where can incumbents get started while achieving business results at the same time?
Among the outlined trends, new installation and maintenance technologies offer significant cost reduction potential for elevator companies to drive profitability. At the same time, they comprise the first step towards the grander visions. In the following, we will outline three examples of technologies within reach and explain why we think they are game changing.
Example one – Drone-assisted installation and maintenance
Both job site preparation and surveying at the beginning of a project, as well as finishing and testing at the end of a project, entail highly manual tasks in the status quo: geometric measurements of hoistways, field process certification checklists and a range of inspection activities all cost valuable time and money. Drones can be used to remotely survey the hoistway and electronically record measurements. The result: up to 21-26% time savings and 6-11% cost reductions.
Roland Berger opinion on why this is game changing:
Apart from the obvious direct time and cost savings, drone inspections can improve risk mitigation and quality control through consistency and avoiding human error, leading to less costly rework being needed during the warranty period. They also free up installation personnel to work on the remaining non-automatable tasks. Finally, they are a pragmatic first step towards truly game changing innovations such as fully automated installations.
Example two – Predictive maintenance as key to service contract retention
Internet-connected smart elevators are increasingly becoming commonplace in smart buildings . Coupled with predictive maintenance algorithms, lift operators are alerted to faults as soon as they appear or are about to develop, resulting in up to 14-19% less downtime and 5-10% cost savings on repairs.
Roland Berger opinion on why this is game changing:
Predictive maintenance allows the source of an issue to be precisely pinpointed before it even happens, providing technicians with troubleshooting advice in the field. This results in fewer faults, faster repairs and higher availability. Ultimately, it boosts customer satisfaction and willingness to pay for a superior service experience.
Predictive maintenance use case
Pilot project
Various sensors connect to an IoT platform in the cloud
Elevator manufacturers analyze the collected data and tailor the perfect maintenance to each individual elevator
In the event of unusual activity, e.g. an elevator landing a few millimeters higher than usual, the predictive maintenance platform logs the data point and schedules predictive maintenance, if necessary
Service technicians are shown exactly where and what issues are logged, so they can be fixed before becoming significant issues
Resulting impact
Currently, elevators break down at least four times per year on average, equating to over 190 million hours of downtime
Predictive maintenance allows for fewer faults, faster repairs and higher availability thanks to symptoms being addressed before they become problems
Maintenance can be planned in advance and service technicians spend less time identifying issues and more time on value-adding activities
Example three – Augmented reality for swifter service reaction time
Certain tasks, such as the correct installation of the lifting device and tools or the measurement of car guide rails, require high precision, consume valuable time and are prone to human error due to their complexity. Augmented reality can be used to overlay site preparation instructions and ensure fast, precise measurements. We estimate that digitally overlaying data from glasses or tablets to blend the real world and digital information results in time savings of 5-10% and cost savings of up to 5-10%.
Roland Berger opinion on why this is game changing:
Experienced service technicians are scarce and expensive. Their availability during breakdowns constitutes a costly bottleneck: if not available, lift operators swiftly contract competitors instead. Augmented reality empowers more readily available generalists to service up to 20% of complex breakdowns instead, compared to only 1% today. Such rapid reaction results in customer satisfaction and even allows you to charge a premium.
Recommendations for business success
The outlined examples show that the identified trends will not only keep pressure high among incumbents, but pave the way for potential disruptors by introducing new technologies. For the short and long term, three main fields of actions need to be addressed:
Invest in future business models. Develop a business plan for each opportunity and define the required resources to execute it. Be cautious about the timescale you envisage, as it will take time. For example, data models for predictive maintenance must first be trained with meaningful data.
Adjust the organization to incorporate these new technologies. Start in R&D by including research on drone installations, predictive maintenance, etc. in the next platform iteration. Pragmatically pilot new service models on the field and adjust staffing accordingly.
Adapt the operating model towards what works. Continue to focus on core competencies while further advancing product and service platforming to reduce complexity. In the long term, there may be a shift towards more disruptive business model innovation such as Elevator-as-a-Service.
Experts in connected buildings and the building automation ecosystem
Roland Berger provides comprehensive consulting that combines industry expertise and technical know-how from a worldwide network of experts and consultants. Roland Berger is the leading management consultancy along the building technology value chain.
Our elevator experience spans leading players across OEMs, tier 1 suppliers and financial investors and includes a broad range of projects delivered over the past 12 months. Get in touch with our experts to explore all of our trends in more detail and prepare for the future that lies ahead.