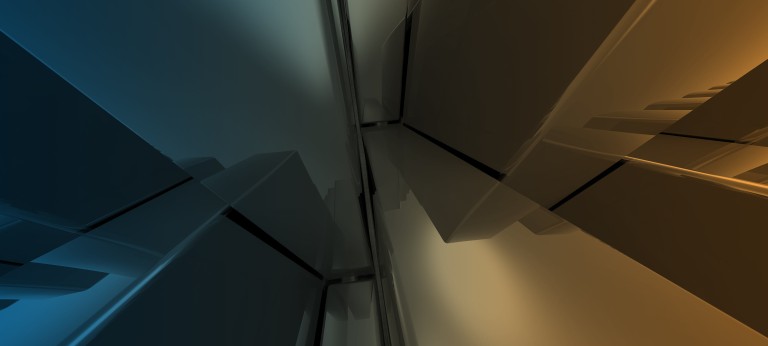 How immersive technologies are reshaping real estate communication
AI, BIM and XR can improve stakeholder engagement, collaboration, and marketing in real estate
German start-up cityscaper leverages data, smart algorithms, and immersive technologies to automatically turn complex planning data into tangible, interactive visions. Its aim is to facilitate a more accessible and engaging approach to urban planning and real estate communication.
This interview is part of the series " Construction Startup Radar ".
Please introduce yourselves and your team
cityscaper was founded by Robin Römer, a mechanical engineer, Sebastian Witt, a computer scientist specializing in software development, and Yannic Schwarz, a business consultant with prior startup experience. Sebastian brings a strong background in technology and programming to the cityscaper team, complementing Robin and Yannic's drive for innovation in the real estate industry. Today, cityscaper's team comprises a talented and diverse group of professionals that includes construction visualization, software development, entrepreneurship, and project management experts. Together, we are committed to transforming how we visualize and communicate construction projects, focusing on making 3D visuals more accessible, while fostering engagement and transparency.
How would you describe your company and business model? How do you differ from similar startups?
In the two years since its inception, cityscaper has been instrumental in helping urban and project developers to communicate their work with enhanced clarity. This is achieved through the transformation of intricate planning data into interactive 3D online experiences and augmented reality (AR) visuals.
Over the course of more than 30 projects, we have come to realize that the main challenge to address is accessibility of 3D and AR visuals for planners. As a result, cityscaper is actively engaged in developing a platform that empowers architects to swiftly convert their planning data into interactive 3D models, which can be seamlessly presented as 2D renderings, 3D online experiences, and virtual, augmented or mixed reality (extended reality, XR) visuals.
Our distinctive approach sets us apart from similar companies as we have streamlined the rendering process through cloud-based technology, making it remarkably user-friendly and eliminating the need for specialized design expertise. We achieve this by offering a chat-based feature for editing textures, staffing, and contextual data. By enhancing the accessibility to create captivating 3D and XR visuals, we enable planners to communicate their visions more expediently, comprehensibly, and in a more cost-effective manner.
What was the inspiration behind your company?
The idea for cityscaper was born during the "Smarter City - Hack the #datadome" hackathon by Medienhaus Aachen, when Sebastian recognized the possibility of using AR visualizations to make construction projects more transparent. Robin was familiar with the challenge of involving citizens in urban development processes due to his activities in local politics and he recognized the potential of Sebastian's idea. Together they entered a local start-up competition, AC2, and turned the idea into a project, eventually becoming cityscaper GmbH. Throughout our many customer projects we gained deeper insights into the challenges planners face when communicating their vision. This helped us envision a platform that makes 3D communication available to professionals without specific design expertise.
How have you found the funding process? Do you think it's more difficult for construction startups to receive funding than other industries?
Historically, construction startups have faced challenges in raising funding due to the industry's capital-intensive nature and long project timelines. This can make it difficult to demonstrate a return on investment in the short term. Construction projects are also often subject to various regulatory and environmental factors, increasing uncertainty and risk for investors. What's more, the industry itself can be slow and reluctant to digitalize. Because every building is unique, standardization and scalability were, until now, hard to achieve.
But cityscaper sees these two factors as an opportunity. The availability of building information modeling (BIM) data, natural language processing models (NLP) and XR technologies have paved the way to unlocking interactive real estate communication in the third dimension. We feel the timing is right and we have already received positive feedback from investors.
However, to further improve the funding landscape for construction startups, greater collaboration between startups, investors, and industry stakeholders may be needed, as well as a greater focus on education and awareness around the potential of technology to transform the industry.
What do you think the construction industry will look like in 2025?
We believe it will be characterized by greater adoption of technology and a focus on sustainability and efficiency. This will include the increased use of digital tools like BIM and AR. They can help streamline project design and construction as well as integrate sustainable building practices to reduce carbon emissions and improve energy efficiency. We also anticipate a greater emphasis on collaboration and transparency among all stakeholders in the construction process, including builders, architects, engineers, regulators, and communities, to promote more effective and sustainable project development.
What role does digitalization play in the construction industry?
Digitalization plays a critical role: it offers new opportunities to improve productivity, reduce potential sources of errors, and increase transparency among stakeholders. Specifically, it enables existing systems to work in a more integrated way. For instance, we always asked ourselves: "Why do we plan but not communicate in 3D?" With the availability of BIM, AI , and XR we can streamline the planning and communication processes based on a single file of data for each construction project. These developments also help to communicate more effectively, which can reduce procurement times and improve marketing efforts.
How do you see cityscaper evolving over the next five years?
Einstein once said: "A picture is worth a thousand words." We challenge this statement by claiming "A 3D experience is worth a thousand pictures." With our existing partnerships, our evolved tech stack, and our diverse team we aim to revolutionize communication for real estate projects. Similar to how figma transformed the design processes of websites and mobile applications, we make the creation of visuals much more accessible and convenient. With our cloud-based XR approach we also have the potential to become the leading platform to connect the real estate industry with the upcoming metaverse.
As a startup, what is your next goal?
Our next goal is to publicly launch our platform, which will allow users to turn their CAD or BIM planning data into 3D online or AR experiences. With the feedback we receive for our first automated solution, we will close our pre-seed investment at the end of May 2024.
What partners do you need to achieve these goals?
We need partners and field experts such as construction companies, architects, urban planners, and local governments. We are also looking for investors. Collaboration with these groups can help us improve our services, expand our customer base, and increase our reach in the industry.
How did Covid-19 impact your company?
cityscaper was actually founded during the pandemic, so we were well positioned to respond to its challenges. While we were not directly impacted by it, we have seen an increased demand for our digital platform, especially a technology such as AR, which everyone can use from their device without any shared tools.
How do you see remote work impacting your company and your relationship with employees and customers?
We are aware of the challenges that remote work can have, but we appreciate the flexibility it gives us, especially as a young team spread across Germany. We continue using mainly video meetings to communicate with our clients and employees. We organize team meetings and virtual social events to facilitate regular exchanges between our employees. Remote work will help us to connect more quickly and easily with new clients by enabling us to be more flexible and responsive to their needs.
Infobox
Name: Robin Römer, Founder/CEO
Company: Cityscaper GmbH
Website: www.cityscaper.de
Number of employees: 8
Headquarter: Aachen

Stay up-to-date with the newest happenings in the world of digital construction by signing up for our regular newsletter. Get news on our current featured startup and the latest relevant updates delivered straight to your inbox.