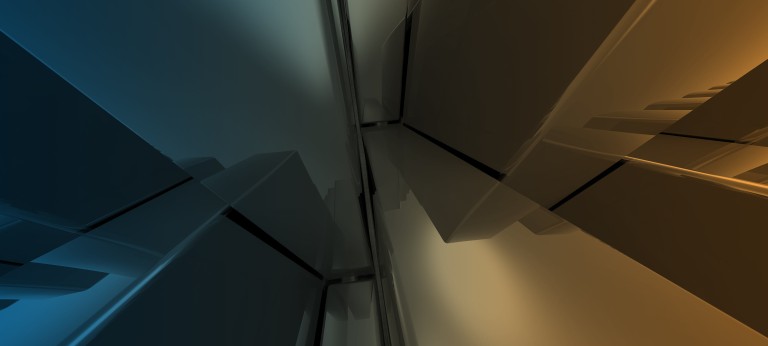 Using AI to unlock major stranded value in construction
The construction industry is full of under-utilized data – this startup wants to change things
CONXAI is developing a unique, no-code AI platform for the construction sector. The Munich-based start-up wants to help the industry to unlock vast amounts of under-used data and help improve decision makings and automate workflows.
This interview is part of the series " Construction Startup Radar ".
Please introduce yourselves and your team
We are using AI to help the architecture, engineering and construction [AEC] industry leverage under-utilized data to unlock trillions of dollars in stranded economic value. I had founded CONXAI together with Dr. Krishna Sridhar. Previously, I was a co-founder and CEO of the AI computer vision startup Dive and also worked in telecommunications and as a digitalization consultant. Krishna worked as a researcher at HP labs, before joining Continental, where his most recent position was head of autonomous AI. At CONXAI, we unite analytical and insightful AEC practitioners with highly skilled, cutting-edge AI and data engineers.
Can you describe your company and business model? How do you differ from similar startups?
CONXAI is building an AI platform for the AEC industry to rapidly contextualize project lifecycle data from multiple sources and transform them into actionable knowledge. Since its founding in 2021 in Germany, CONXAI has focused on equipping AEC teams with the data and knowledge they need to deliver higher performance through automated decision support, planning and workflows. Our first-of-its-kind, no-code platform allows even non-tech users to build AI-powered solutions – or modify existing ones – for various AEC uses, without requiring software or AI skills. This has multiple advantages: Firstly, the platform delivers tailored AI-enabled solutions at a fraction of the cost of bespoke ones; secondly, a single platform that delivers numerous solutions can reduce overheads surrounding tasks like enrolling vendors, handling billing and general platform adoption; thirdly, a single platform reduces the need for project teams to learn how to use multiple software solutions.
How did you come up with the idea for your company?
It's well known that global AEC is one of the largest but also least efficient sectors. A big part of the efficiency problem can be solved by adopting a more data-driven approach to operations. The construction industry is awash in data, yet much of it remains under-utilized: an estimated 90% of the data generated during construction remains unused and up to 30% of the project data is lost by project closeout, resulting in massive knowledge loss. Fragmentation of data and knowledge processing accentuate this problem by creating information silos. The effective and timely use of data can unlock hundreds of billions of dollars in new economic value. AI holds the key, but we found that the conventional AI approaches are limited in applicability, scalability and affordability.
How do people react when they see your solution in action?
It is often the simplest aspects of our solution that draw the biggest reactions. Watching a site manager's jaw drop when we show him a video feed of CONXAI's SiteLens analyzing the completion percentage of a concrete pour in real-time, for instance. Or seeing a project manager's eyes light up when we produce a highly accurate take-off estimate from a complex CAD file within minutes.
Can you talk more about how digitalization will impact construction?
Digitalization, especially AI, will enable AEC stakeholders to unlock the full value of their data and move away from intuitive, assumption-driven decision making to more fact-based action that drives superior ROI.
General contractors can build data-driven solutions with ease and speed, which will enable them to improve workers' safety, increase productivity and optimize resource utilization. This will ensure quality and project costs are kept in check and improve sustainability by eliminating rework.
Equipment and material producers can inject AI into their products and processes to protect against incorrect usage, which can prevent safety risks as well as defects and claims, reducing reputational risks.
Real estate companies will be able to improve maintenance and operations as well as sustainability. AI-powered building information modelling and digital twins can reduce the total cost of ownership and carbon footprints and increase transparency through all stages of a project's life cycle.
And property and casualty insurers can harness data to drive accuracy in pricing and deliver more accurate policy proposals.
How do you expect the construction industry to look in 2025?
In terms of size, the industry is forecast to grow, driven by the need for housing and infrastructure. But so will costs and regulatory pressure. Rising prices, changing regulations, a shrinking labor pool and new technological capabilities are now accelerating the push for digitalization in construction more than ever. For instance, more than 30% of craftsmen in the EU are expected to retire in the next 10 years, with only half of them set to be replaced. The only solution is to use digitalization and automation to make the industry more efficient. Moreover, digitalization will create more software related jobs, as well as enable "remote work", thus attracting more women to this rather male-dominated industry as well as talented people with disabilities, who might face barriers on construction sites. In terms of skill composition, construction has been very homogeneous, unlike, for example, the automotive industry, which attracts talents from multiple academic and professional disciplines. Increased levels of workforce diversity would pave the way to more analytical and data-driven approaches to problem solving and create a richer environment for innovation.
As a startup, what has your experience been of the funding process? Do you think it's more difficult for construction startups to receive funding than in other industries?
Investment in construction tech startups is not for every venture capitalist, especially those looking for traditional SaaS-style business models. However, there has been a growing interest from VCs in construction tech startups lately. A greater number of unicorns and high-value exits would certainly attract more VCs to the sector.
What is the next goal for CONXAI?
We are working closely with customers and other ecosystem partners to build our platform with a deep understanding of their needs. Our goal is to drive adoption whilst helping them get faster ROI.
What partners do you need to achieve these goals?
As well as customers, we are looking for ecosystem partners such as software vendors, E&C consulting firms, edge computing platform providers and perhaps other start-ups that offer complementary products and services.
What investments are necessary for your clients to start working with your solution?
By arming project teams with the tools, they need to make more informed decisions across multiple facets of their business, the financial investment is far outweighed by the ROI customers will experience. To this end, the biggest investment isn't a financial one but a desire to elevate practices with technology. Currently, there is a duality in the approach to innovation within AEC: companies spend little on technology, so their employees have limited engagement with it; employees also see a lack of corporate initiative as a potential lack in value with the concept. When one of these two factors changes, the other will fall in line. CONXAI's platform approach reduces the entry cost and risk for customers.
How did Covid-19 impact your company?
The pandemic has been a catalyst for digital transformation within the industry, generating an increased demand for solutions like ours. CONXAI's response has been to listen to our customer base to better understand their challenges. This allows us to focus our solution on the areas which not only possess the largest growth potential, but also the biggest needs.
How do you see remote work impacting your company and your relationship with employees and customers?
CONXAI takes a hybrid approach towards remote work. We find it very important to provide our employees with a physical office, where we can foster a culture of collaboration. As beneficial as remote work can be, there is still an element of creative innovation brought on when employees sit down together that cannot be replaced. And as a tech startup, creative innovation is at the heart of our business.
Infobox
Name: Sharique Husain, Founder/CEO
Company: Conxai Technologies GmbH
Website: www.conxai.com
Number of employees: 19
Headquarters: Munich
Stay up-to-date with the newest happenings in the world of digital construction by signing up for our regular newsletter. Get news on our current featured startup and the latest relevant updates delivered straight to your inbox.