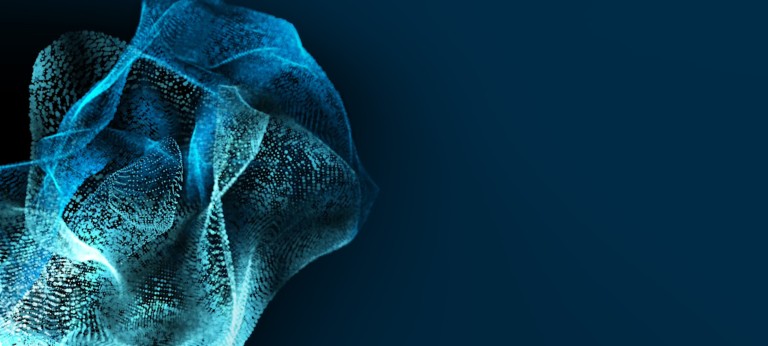 How to benefit from intelligent automation
Four technologies that will determine your success in intelligent automation
Based on the latest research, these four technologies will determine your success in intelligent automation. Here's why it matters and what you can do about it.
In an effort to achieve efficiency gains of up to 50%, the majority of leading companies have already started adopting intelligent automation . Today, more than 60% of large organizations are already using robotic process automation (RPA) – a software that automates high volume, routine tasks that were previously done by humans. By the end of 2022, that number is expected to jump to 90%.
But RPA alone will not unlock the full potential of automation. Doing so will require three additional technologies, namely image processing, speech recognition, and natural language processing. Based on our latest research, successful completion of more than 30 automation projects, and proprietary database of over 200 use cases, we believe that "hyper-automators" will dominate the future through a systematic blend of these four automation trends.
The question is, how?
Benefits of intelligent automation
For a long time, organizations believed that back-office corporate functions were the only target of intelligent automation. These early applications were very successful – offering efficiency gains of up to 50% in manual tasks such as invoice processing. But frontend functions were largely overlooked. This is a mistake, however, as customer touchpoints are ripe for end-to-end automation, especially in sales and support through the use of chatbots and pricing engines.
In fact, our automation experience shows that up to 30% efficiency gains are possible in these areas. But the benefits don't stop at efficiency gains. Intelligent automation can free employees to focus on value-adding activities and improve company competitiveness. What's more, automation can lessen lead times with break even points achieved in less than six months from implementation. In that way, the benefits of blended intelligent automation are considerable.
A range of promising applications
While the benefits of intelligent automation are clear, they can only be realized if technologies are used across the organization. Since siloed pilot projects do not deliver cross-organizational benefits, an end-to-end application is paramount.
For example, our experience-backed database of over 200 use cases highlights the scope and immediate reach of intelligent automation. Specifically we've identified promising use cases from procurement and logistics to accounting, HR, and popular IT applications. While identifying potential across the entire value chain is the only way to achieve hyper-automation, our research shows that fewer than 10% of large organizations have taken this step.
A proven partner for hyper-automation
To assist companies in rapidly identifying and implementing automation potential, Roland Berger has designed an intelligent automation framework. It is built around three core components:
Strategy and performance optimization. Here we identify the most accessible automation use cases into your existing performance improvement programs.
Operating model and technology. This function supports technology selection and design to enable the desired level of automation.
Implementation and value realization. The step aids in the delivery, post-implementation, and analytics monitoring of the selected technology and use case.
Taking the next step
With over 50 automation consultants on staff, more than 20 large-scale intelligent automation projects added every year, and our proprietary research and automation framework, Roland Berger is well-positioned to kick-start your journey towards becoming a hyper-automator in nearly every area of your organization.
Together with our partner network of software providers and implementation experts, we can quantify your organization's overall automation potential, help select the best-fit technologies. and launch your next automation project in as little as eight weeks. We have automation experience across multiple industries, including tourism, transportation, and manufacturing just to name a few.
Thank you for reading. To learn more, please consider our full report on intellignet automation.
Download the full publication
Register now to download the publication to learn how intelligent automation offers a simple path to performance optimization. Get also regular insights into performance improvement as well as digital topics.